Can this crazy box-jumping robot leap higher than Major League stars?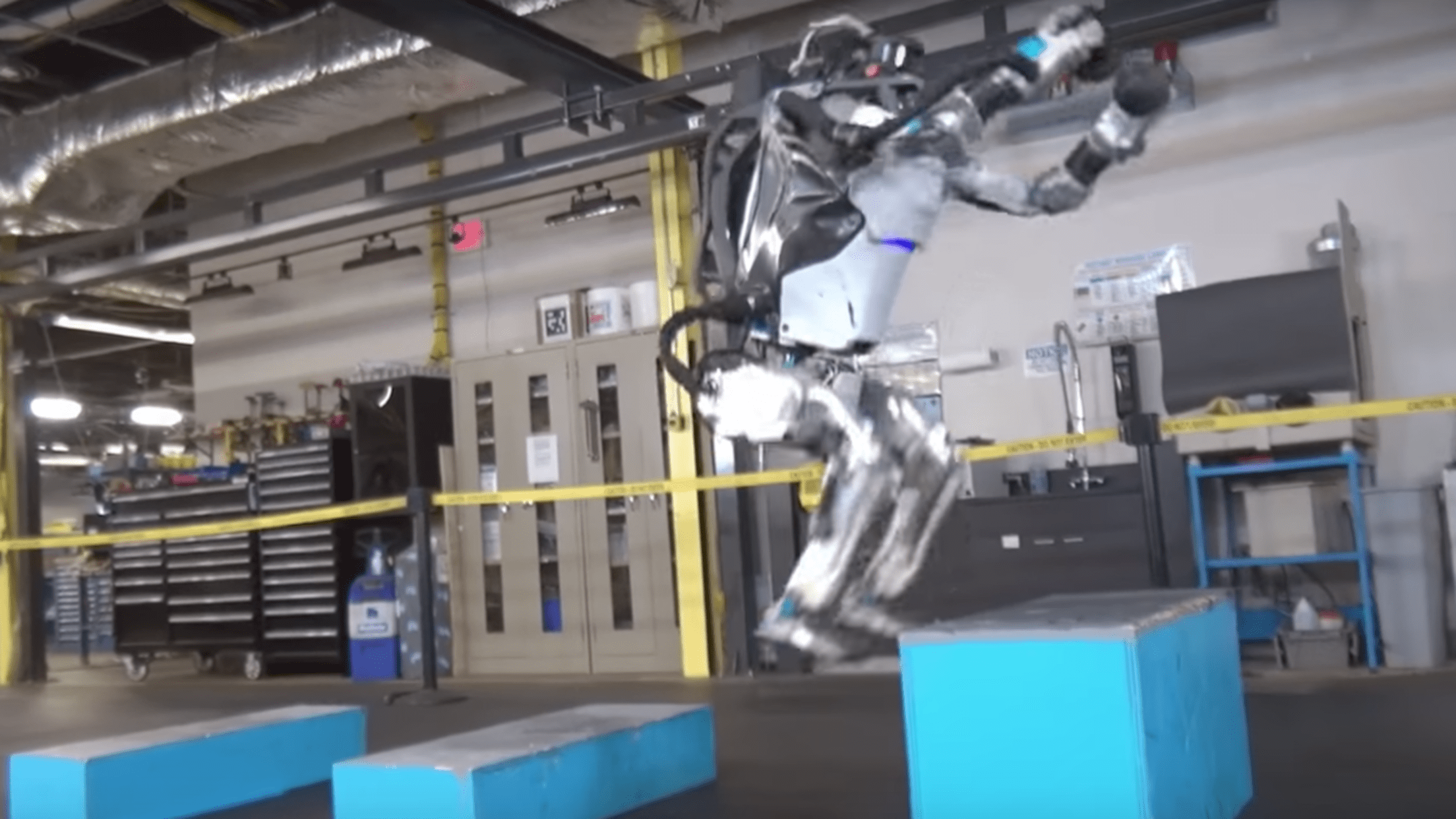 On Thursday, Boston Dynamics gave us a glimpse of what its bipedal robot, Atlas, has been up to -- and apparently it's a parkour star now:
Atlas isn't the only one who excels at jumping onto boxes of various heights, though: Major Leaguers have been using it as part of their offseason workout plan in recent years. While the robot's effort is no doubt impressive, let us know when it manages to top the 2015 Box Jump Wars. In December of that year, Steven Souza Jr. responded to Bryce Harper's 55-inch box jump with a 58-inch box jump:
@Bharper3407 We see your #55inch and Raise you #58inch @MLB @RaysBaseball @SouzaJr pic.twitter.com/DuRDns7NKj

— Jeff Millet (@northcore1) December 8, 2015
Of course, neither man nor robot can touch Brett Lawrie, who cleared 64 inches ...
... before topping himself with a 66-inch leap just a couple days later:
So there you have it: It seems as though mankind is safe from the robot menace for the foreseeable future (assuming that the only relevant contest is jumping onto boxes). Still, Nationals reliever Sean Doolittle has decided to befriend Atlas just to be safe:
offseason workouts are going great so far thanks for asking https://t.co/dT3S3BW97R

— Obi-Sean Kenobi Doolittle (@whatwouldDOOdo) November 17, 2017