Thanks to Play Ball Weekend, we got to see Justin Turner hit a homer off Yasiel Puig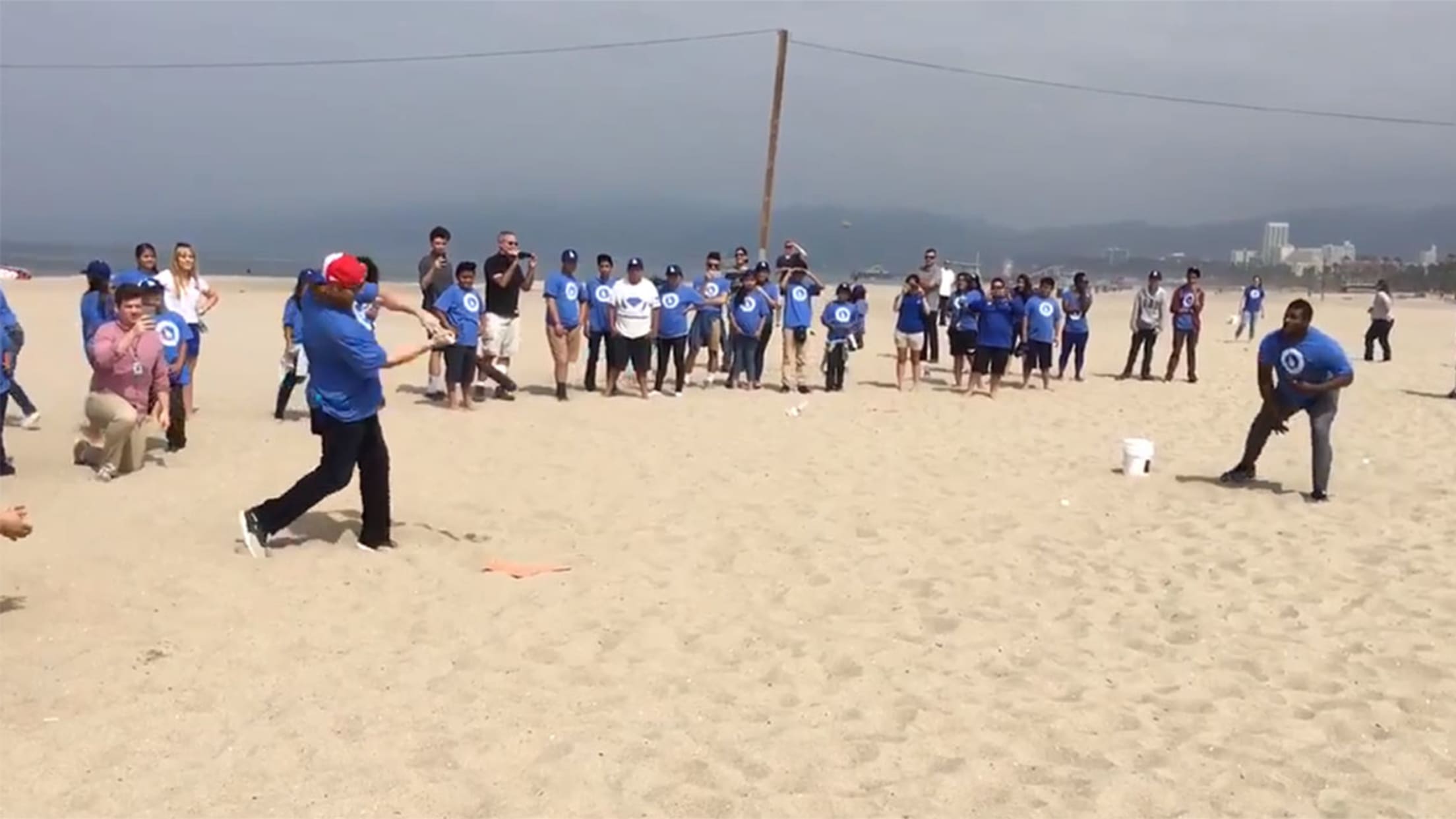 This Saturday marked the start of MLB's inaugural Play Ball Weekend, an initiative all about encouraging kids to get out and play ball. It doesn't matter where -- you can play on a diamond, on the corner … or even on the beach.
Before Saturday's Cardinals-Dodgers game, Yasiel Puig and Justin Turner joined 60 kids from the Boys and Girls Club of Venice in what appears to be a newly unlocked park from "Backyard Baseball" (AKA Venice Beach):
#PlayBall Weekend. The beach.

PERFECT. pic.twitter.com/wrLw2WDreY

— Play Ball (@PlayBall) May 14, 2016
Started the day playing ball at the beach with some kids ⚾️ #PuigMyFriend pic.twitter.com/4lC51oHZoJ

— Yasiel Puig (@YasielPuig) May 14, 2016
He's out! @redturn2 turns two! #Playball #LADF pic.twitter.com/KKghUmtGIQ

— Dodgers Foundation (@DodgersFdn) May 14, 2016
Both Puig and Turner changed positions for the day, taking the mound in two separate games. Then, Turner came in to pinch-hit against Puig ... and we're pretty sure he's allowed to join the #PitcherWhoRake club now:
After this at bat at the beach @redturn2 is ready for the game tonight #PuigNoPitch pic.twitter.com/5IFRvIm771

— Yasiel Puig (@YasielPuig) May 14, 2016
And you thought Puig was the boss of the bat flip. Looks like the student has become the teacher, if Turner's aerial masterpiece is anything to go by.
"I was nervous when I pinch hit," said Turner. "I actually swung and foul tipped one and I'm like, 'Oh man if I strike out here this isn't going to be good.'"
Want to see more moments from the weekend? Follow @PlayBall on Twitter.
Reporting by Austin Laymance / MLB.com.
Teams in this article:
Players in this article: