Watch Kris Bryant, the new face of the Topps Bunt app, sign his digital card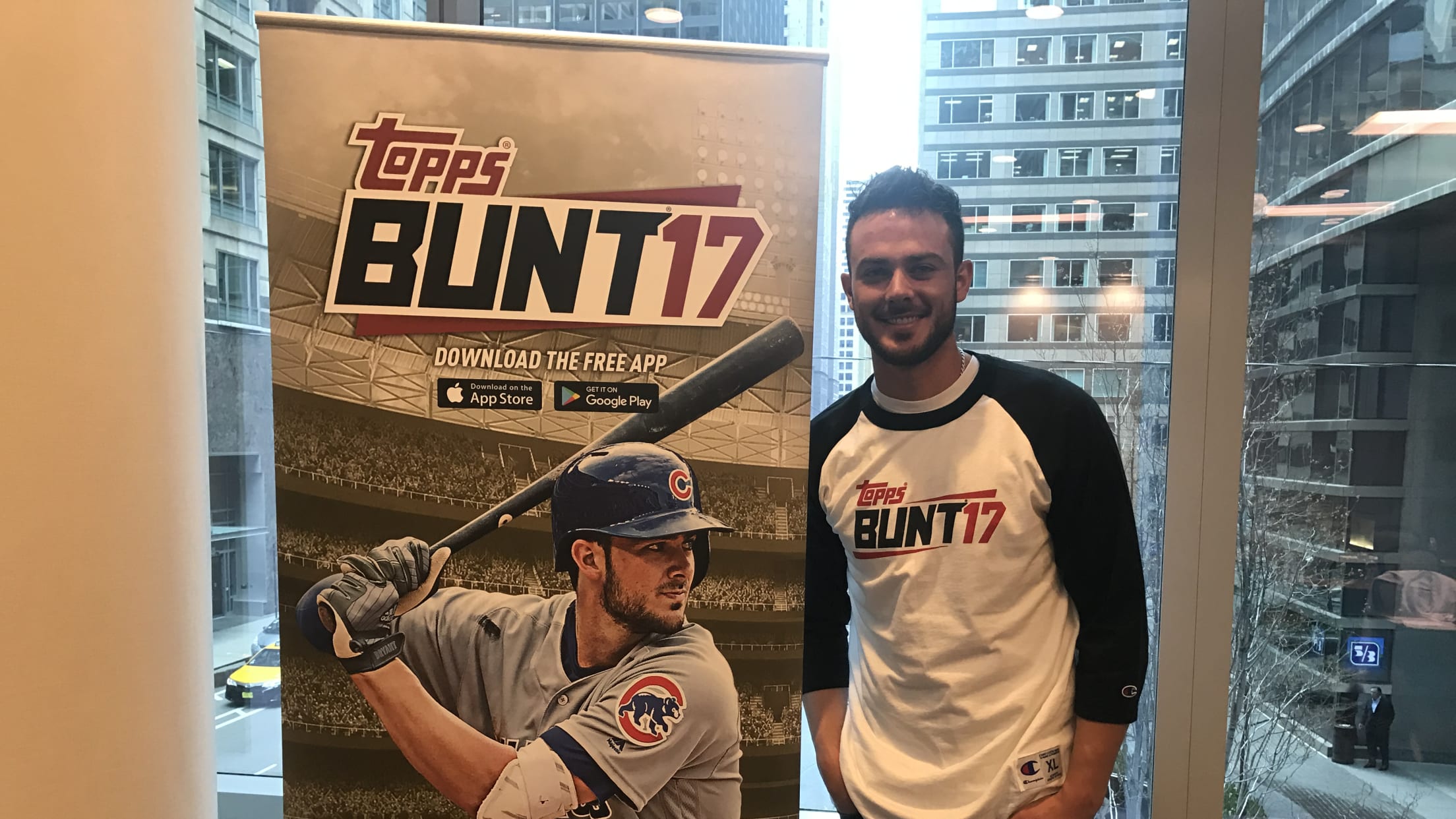 Life has to be pretty good for Kris Bryant. The third baseman with the bluest of blue eyes not only won an MVP Award at the age of 24 last year, but he helped the Cubs end the 108-year-old World Series curse.
2017 is going pretty well for him, too. Though he's yet to go deep entering play on Tuesday, he and his Cubs teammates unveiled the World Series champions banner at the home opener on Monday.
A memorable night from start to finish.

⚡️ https://t.co/JB4gLz3RFa ⚡️ pic.twitter.com/JAnv3Bx5r2

— Chicago Cubs (@Cubs) April 11, 2017
And on Tuesdsay, it was revealed that Bryant is the new face of Topps BUNT 2017, the baseball card app.
We're honored to have @KrisBryant_23 as the face of #BUNT17!
Big thank you to Kris for hanging out with us today! @Cubs @ToppsDigital @MLB pic.twitter.com/uosAvy9kRc

— Topps BUNT (@ToppsBUNT) April 11, 2017
Not only does the app feature trading like you would do with a physical card, but your cards will earn points as games are played. Users can then use the cards to win in-app contests and prizes. The overstuffed binders and shoeboxes filled with baseball cards sitting on your shelf can't do that.
Just watch Bryant apply his signature to his digital card. I wonder if he thought, even for just a split second, "Wait, does my name start with a 'K' or a 'C'? And would that make the card even more sought-after?"
How cool is this?@KrisBryant_23 signs his OWN @ToppsDigital card. pic.twitter.com/4OCfAC1dp1

— MLB (@MLB) April 11, 2017
Just because you're the face of the app, it doesn't guarantee that you're going to be the first Bunt Topps Now card, though. That should give him plenty of reason to aim for the grandstands.
Myers and Rizzo get #BUNT's first #TOPPSNOW cards of the 2017 season! https://t.co/zGkMoI6Urv pic.twitter.com/l6zQBHky67

— Topps BUNT (@ToppsBUNT) April 11, 2017
Teams in this article:
Players in this article: