Watch Pirates Draft pick Stephen Alemais turn a DP while twisting around and falling onto his back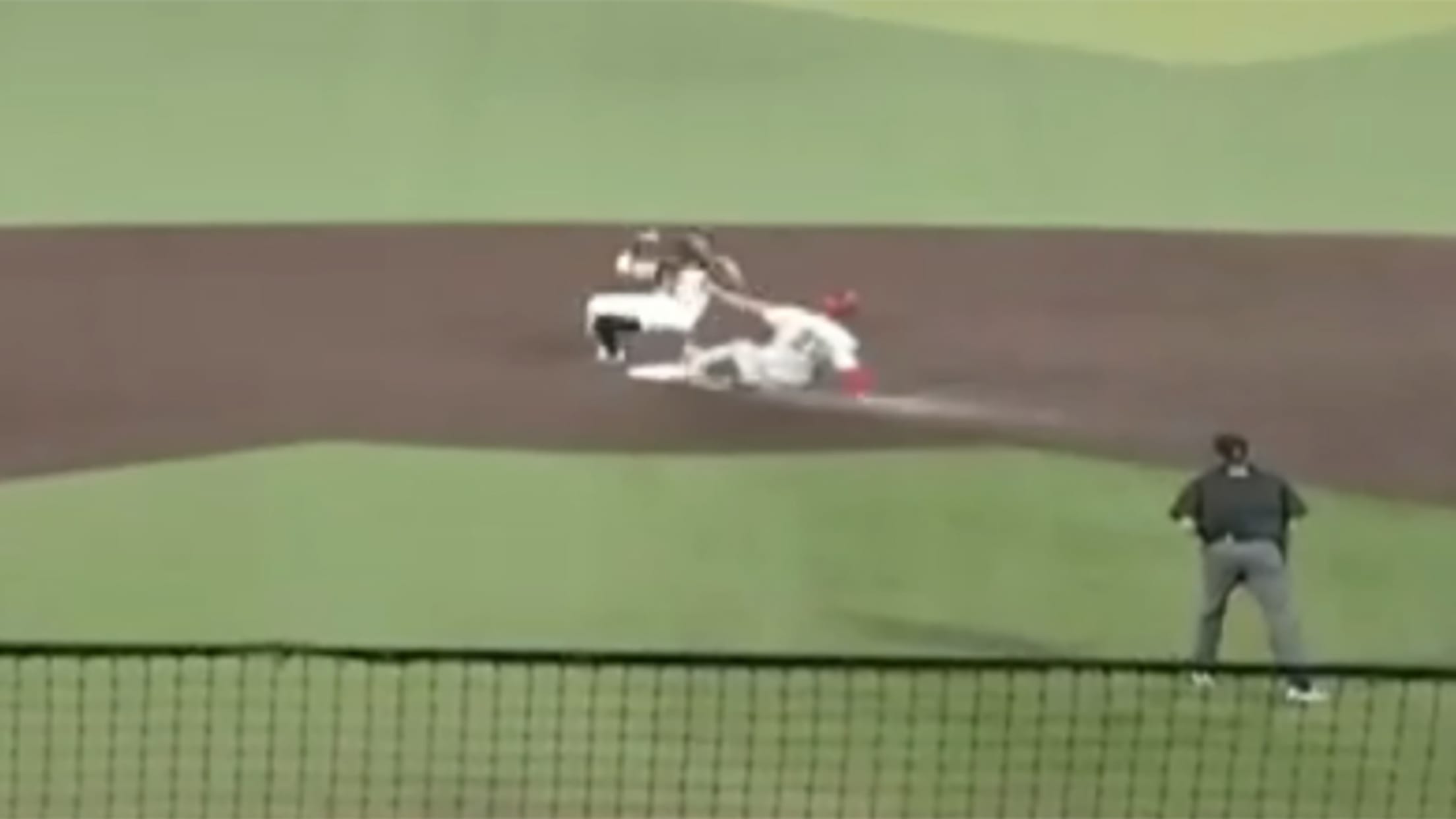 The West Virginia Black Bears, Class A short-season affiliate of the Pirates, turned the double play below during their 6-5 win over the Auburn Doubledays on Saturday night. But once you watch it, it becomes clear that it actually belongs in some sort of Harlem Globetrotters-esque baseball performance troupe.
Because if a team is looking to turn the most exciting double play possible, that's not a bad way to do it.
Let's break it down: Black Bears catcher Chris Harvey caught the ball on the bounce (after a bunt!) and fired to shortstop Stephen Alemais at second base, who then turned it to first while twisting around and falling onto his back. Bam: Two outs and one highly entertained ballpark.
Alemais was drafted in the third round of the MLB Draft this year, and you have to think that Pirates got a steal. Guys like him don't typically fall that far -- a two-way player who can play capable shortstop and provide seventh-inning-stretch entertainment with his riveting baseball tricks.