Seagulls have taken over AT&T Park, and we'll probably never see it again
There was a lot of excitement in Monday night's D-backs-Giants game -- Jake Peavy singled and scored on a wild pitch, David Peralta tripled, Johnny Cueto blew a giant bubble … and that was all before Jake Lamb dramatically tied the score with a ninth-inning home run.
But the most exciting moment of all was when the unexpected guests showed up. Oh, sorry, did I say "exciting"? I meant "completely and utterly terrifying."
THE BIRDS! THEY'RE EVERYWHERE! These fans live in a bird's world now: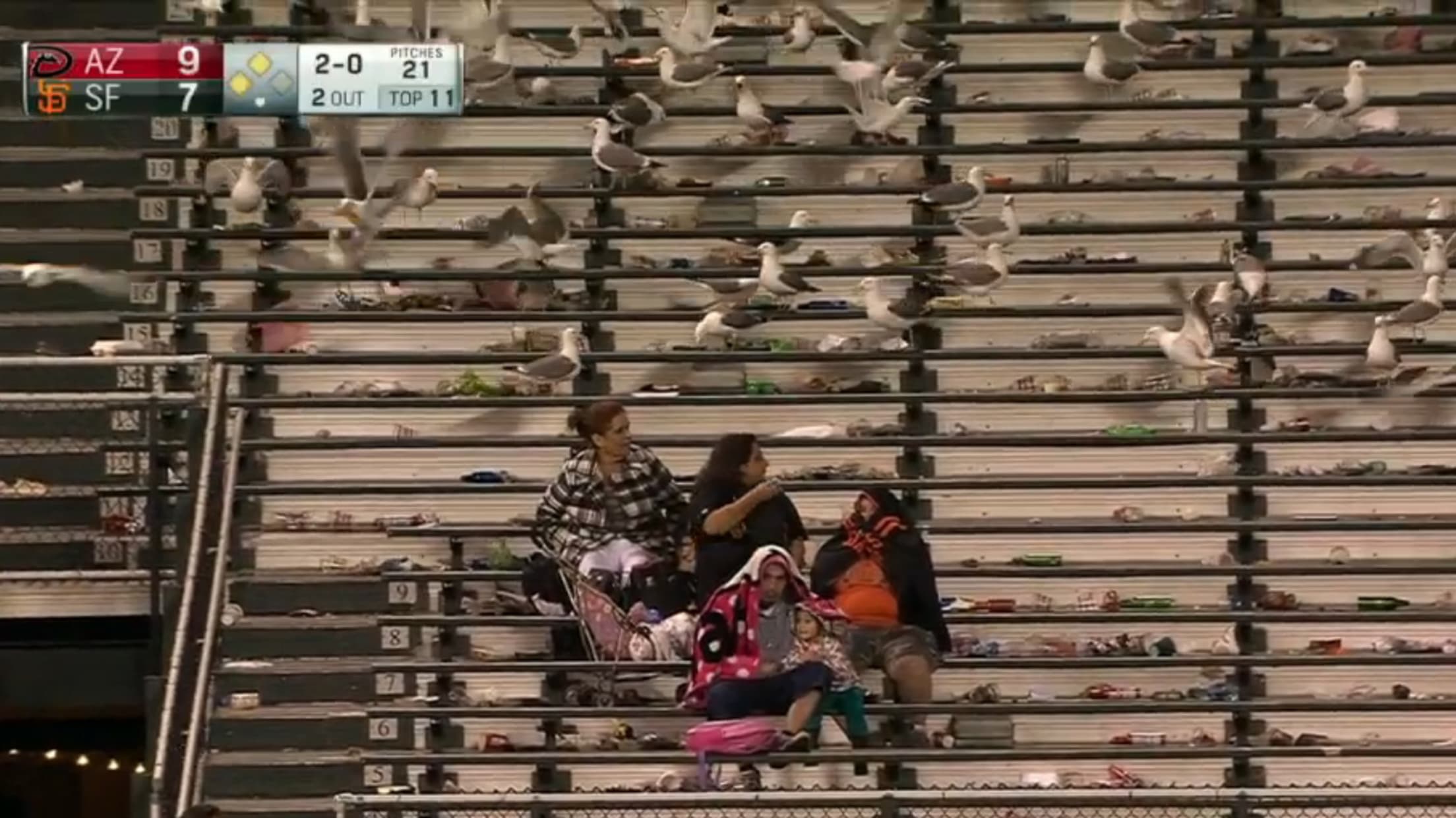 Even the cars in this ad are scared of them: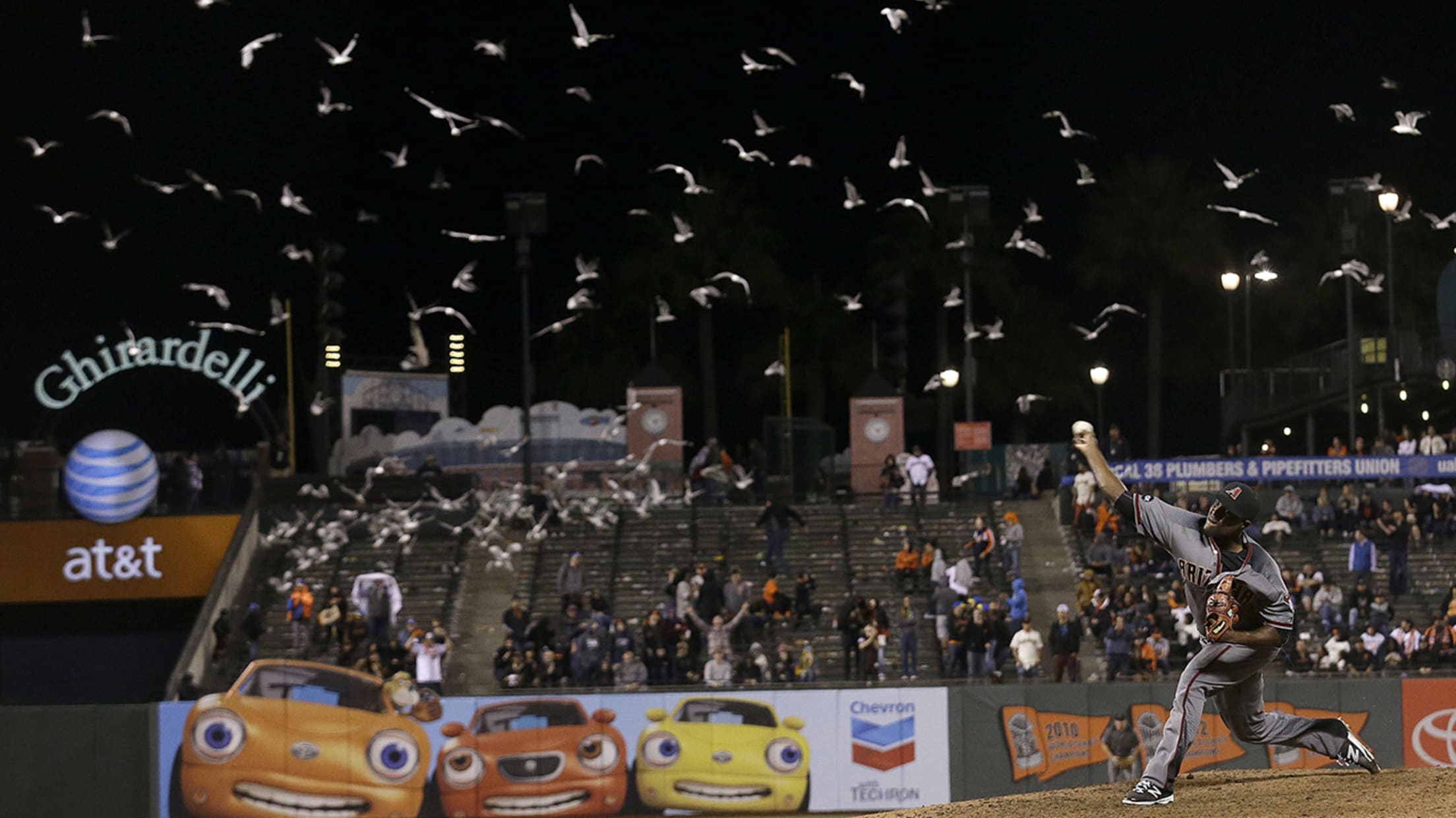 So remember this important moment in baseball history: The last game of baseball played by humans in AT&T Park ended after 11 innings, and the D-backs won, 9-7.
Yes, I said "played by humans." I am 100% certain that these gulls are already well on their way to starting their own MLB (Major League Birds).