107-year-old Virginia McLaurin, who danced with President Obama, dances again at Nats game
107-year-old Virginia McLaurin gained fame after her visit to the White House in February, when she danced with President Obama. Back then she was still just a tender 106. Check out her visit below:
On Thursday night, while attending her first MLB game -- the (Nationals' 2-1 win over the Cardinals) -- she was dancing again. This time, it was with Nationals manager Dusty Baker after being presented with a custom jersey with her name and age on the back.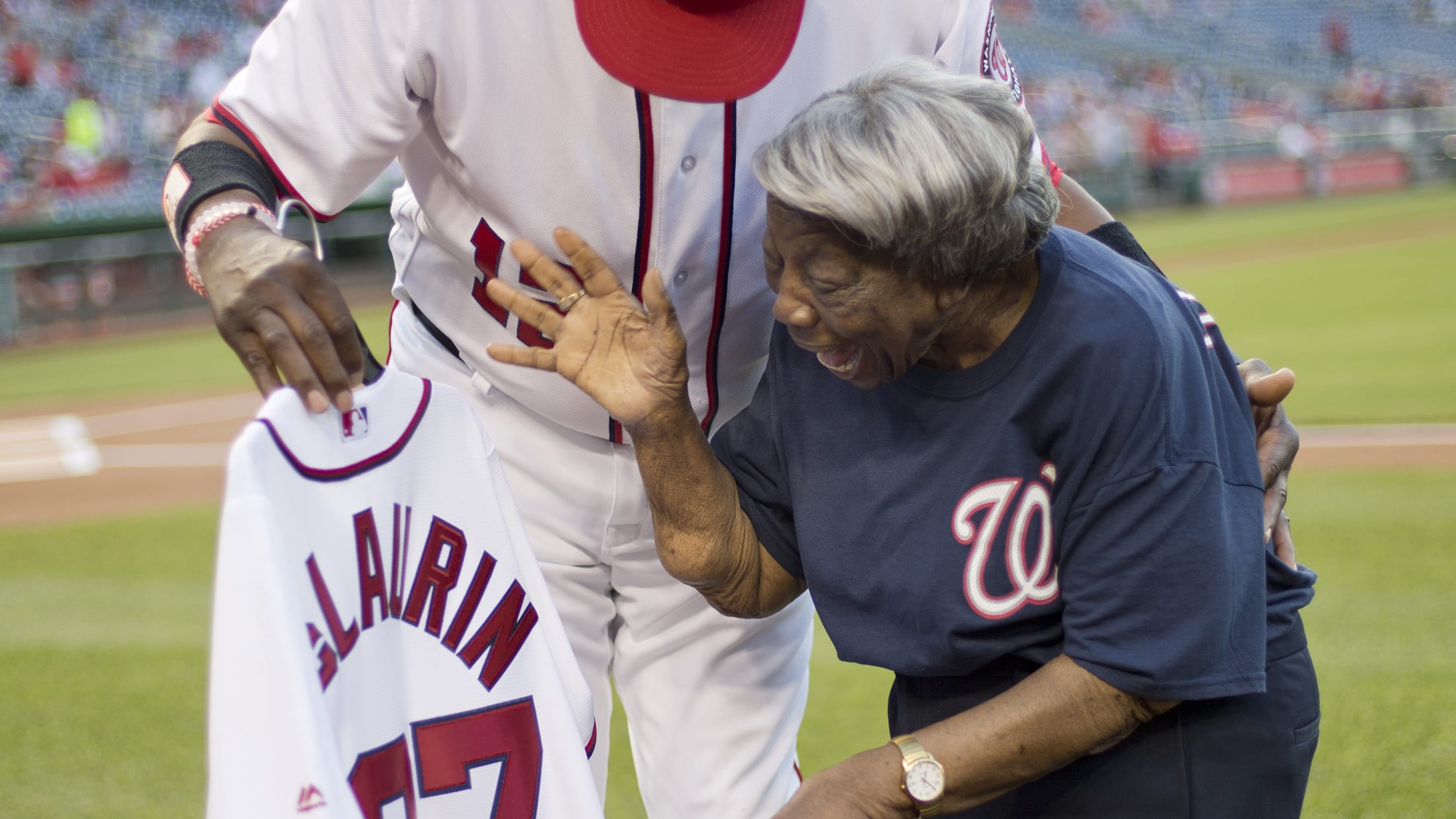 McLaurin was honored during a pregame ceremony for Black Heritage Day at Nationals Park, to celebrate the contributions of African-Americans to the game of baseball and the community.
"I've never been down here before," McLaurin said. "I'm excited; everyone around here has been so nice."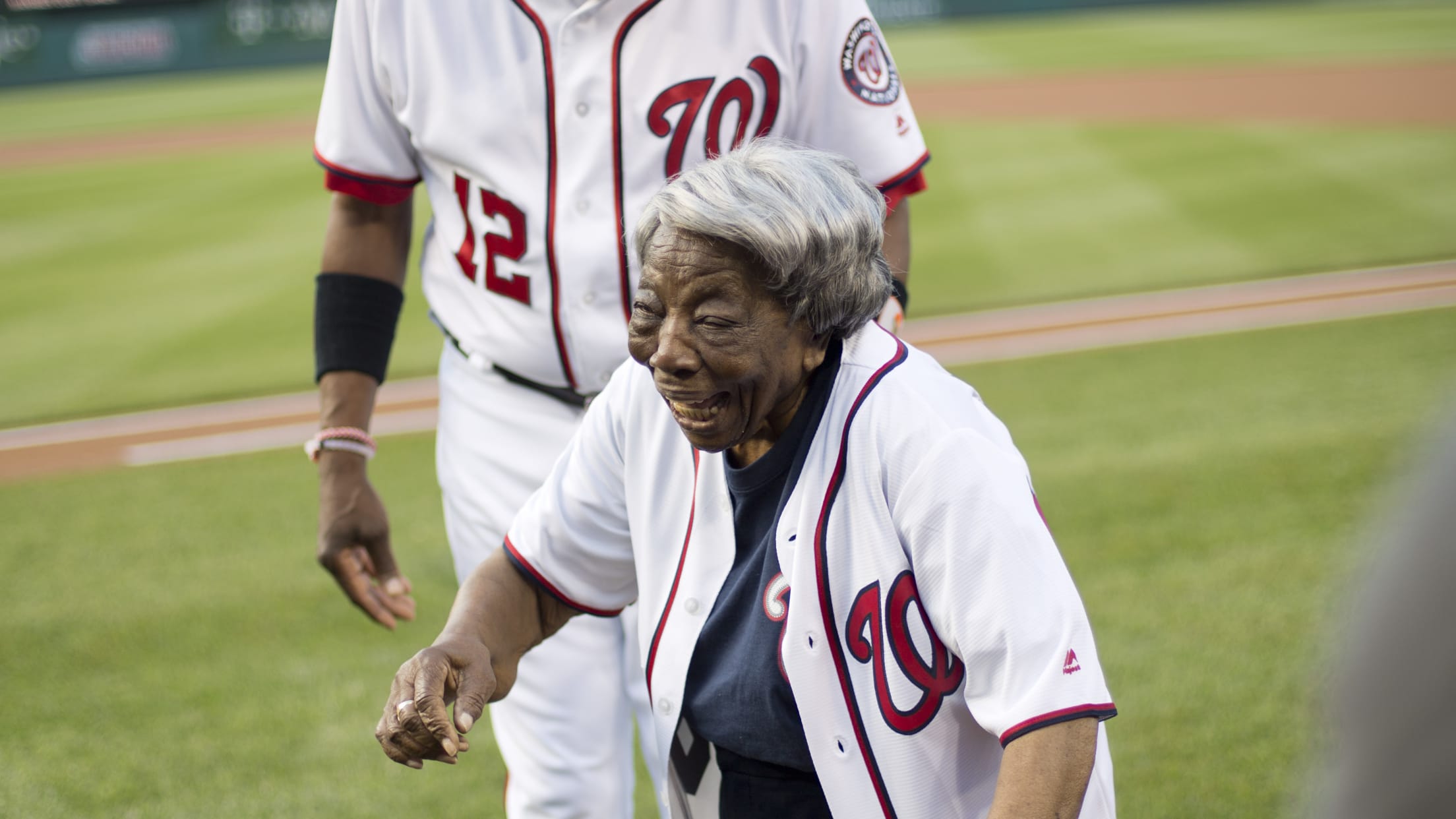 The Nationals hosted the night in coordination with the Greater Washington Urban League. In between innings they showed highlights of African-American baseball greats on the video board and honored several members of the community pregame, including Lt. Gen. Nadja Y. West -- 44th Surgeon General of the U.S. Army and Commanding General, US Army Medical Command -- and George H. Lambert, Jr., GWUL President & CEO.
The Nationals also recognized Jackie Robinson Foundation Scholars, as well as first-time homeowners that have received assistance through GWUL's Home Purchase Assistance Program.
But the star of the ceremony was McLaurin, who appeared shocked when Baker presented her with the jersey. She immediately asked to put it on, drawing a wide smile from Baker and cheers from the rest of the crowd. Then, of course, she danced.