Taijuan Walker faced Hyun-Jin Ryu in the first pitching duel of No. 99s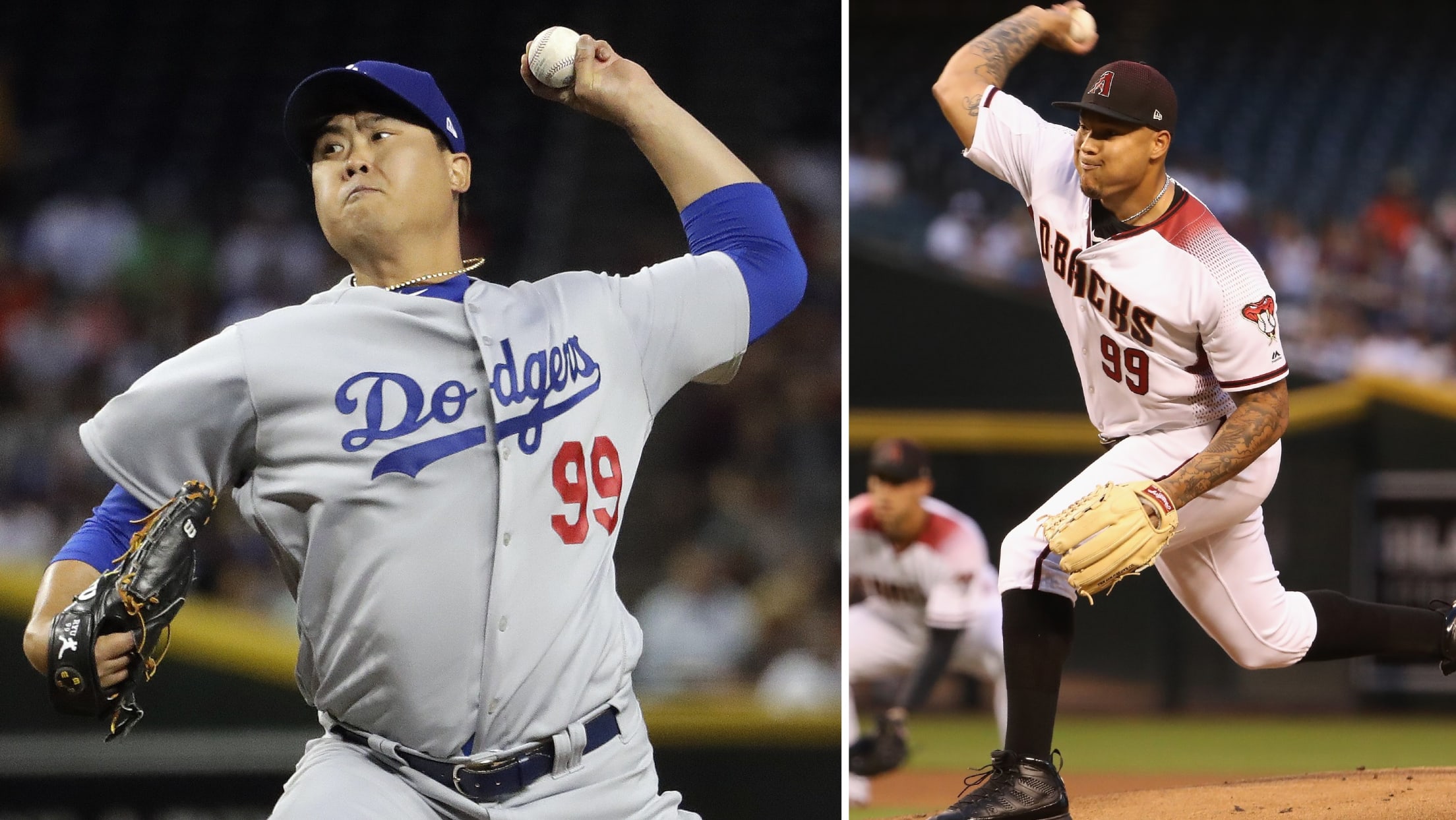 Los Angeles Dodgers starting pitcher Hyun-Jin Ryu (99) throws during the first inning of a baseball game against the Arizona Diamondbacks Monday, April 2, 2018, in Phoenix. (AP Photo/Matt York) (Matt York/AP)
The man with No. 99 who grabs the most headlines these days is Aaron Judge, but on Monday night, a different pair of No. 99s made some baseball history of their own. The D-backs hosted the Dodgers as Taijuan Walker faced Hyun-Jin Ryu.
Both starting pitchers also wear No. 99, so the pitching matchup was the first to feature two pitchers wearing No. 99. Unless baseball expands to the triple-digits, no matchup will ever have a jersey combination with a higher number.
Since this was a National League game, there was an added bonus -- No. 99 batter/pitcher matchups, too:
That's the good stuff. Both pitchers held their counterparts hitless in two at-bats, with Walker fanning Ryu twice. His D-backs went on to win, 8-7 in 15 innings.
Numerous position players have donned No. 99. Judge and Logan Morrison highlight this year's crop of players, and others have included Manny Ramirez (particularly during his "Mannywood" days) and Cardinals playoff hero So Taguchi. NHL legend Wayne Gretzky also famously wore the number.
Pitchers, though? The only prominent names are Mitch Williams and Turk Wendell, unless you want to count Ricky Vaughn.
Here's to Ryu and Walker keeping the legacy alive.
h/t Christopher Kamka
Teams in this article:
Players in this article: