Outfielder Jon Jay came in to pitch and fooled Brewers hitters with some 46-mph floaters
With the Cubs down 11-2 to the Brewers on Thursday afternoon, Joe Maddon didn't feel the need to use any more of his relievers. Instead, he brought in a secret weapon. A player who puts batters away with 60-mph curveballs and 56-mph slow-pitch softball changeups. An outfielder who's never pitched in his pro baseball life. A man named Jon Jay:
The lefty gave up one single and no runs on pitches that all registered under 67 mph. His final out of the day came during an eight-pitch battle with Yadiel Rivera, in which Jay unleashed some 47-mph cheese and finally retired the infielder on a 59-mph "curveball." He told MLB.com's Carrie Muskat postgame, "I might have broke a record for slowest pitches."
How does one even?
And here's the good stuff.
Look at this nonsense below: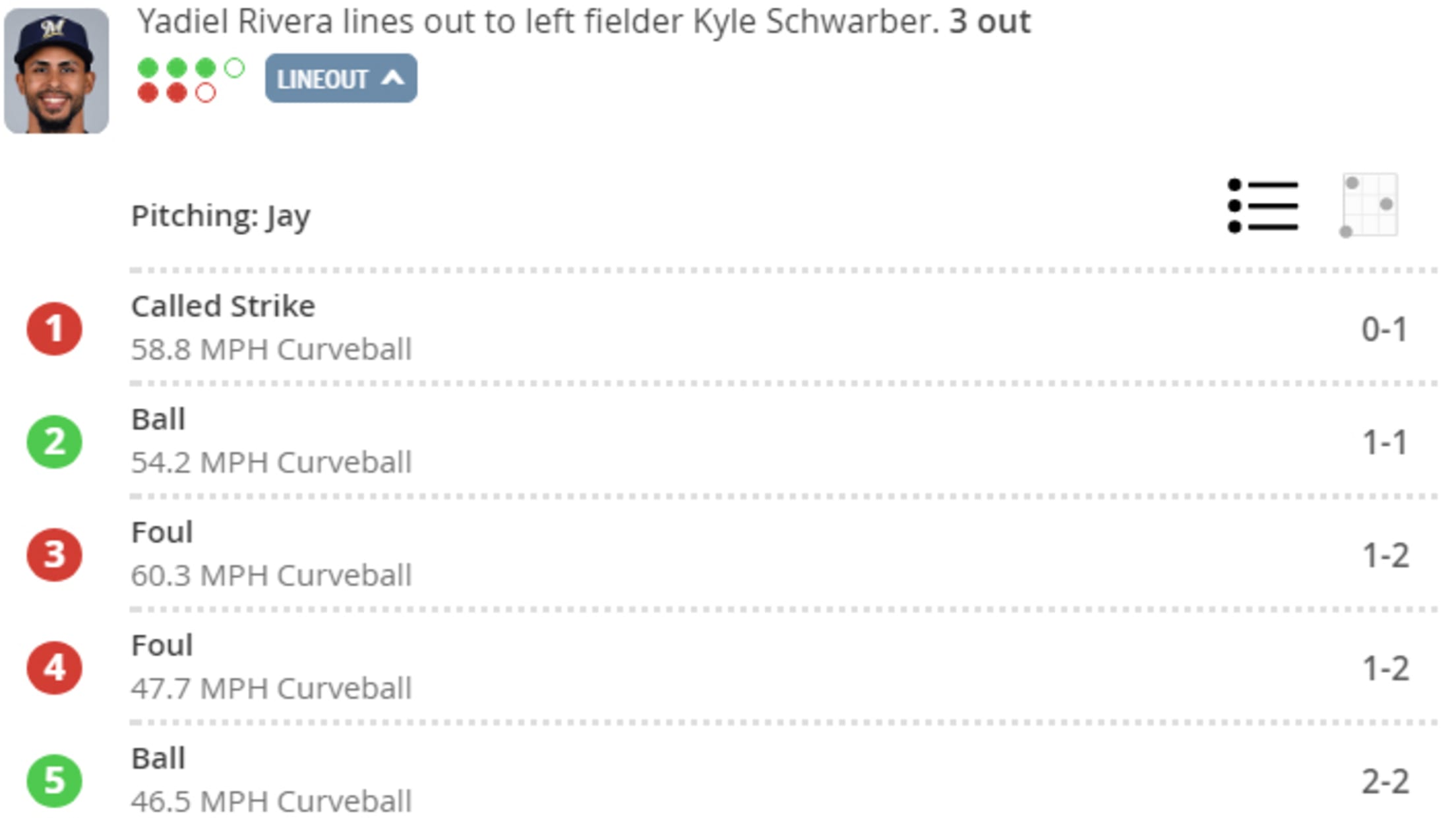 "For me to be out there, I never thought I'd ever do that ever," Jay said. "When I look back when I'm done playing it'll be a cool moment in my career."

"He had a changeup to his changeup," Cubs manager Joe Maddon said of Jay. "We were trying to get him to throw softer because when he got to two strikes, he was trying to hump up and they were going to hit the 65-mph fastball. When he brought it to the low to mid-50's, it was much better. It was entertaining. You've got to find a bright spot in the day."
Oddly enough, it could've been somebody else on the mound besides Jay.
"It was paper, rock, scissors between him and La Stella, and Jay wanted to do it," Maddon said.
Unfortunately, the Cubs could not mount a comeback in the bottom of the inning to get Jay the victory. Someday, Jon. Someday.
Teams in this article:
Players in this article: