Watch Carlos Correa play snow baseball in the middle of Manhattan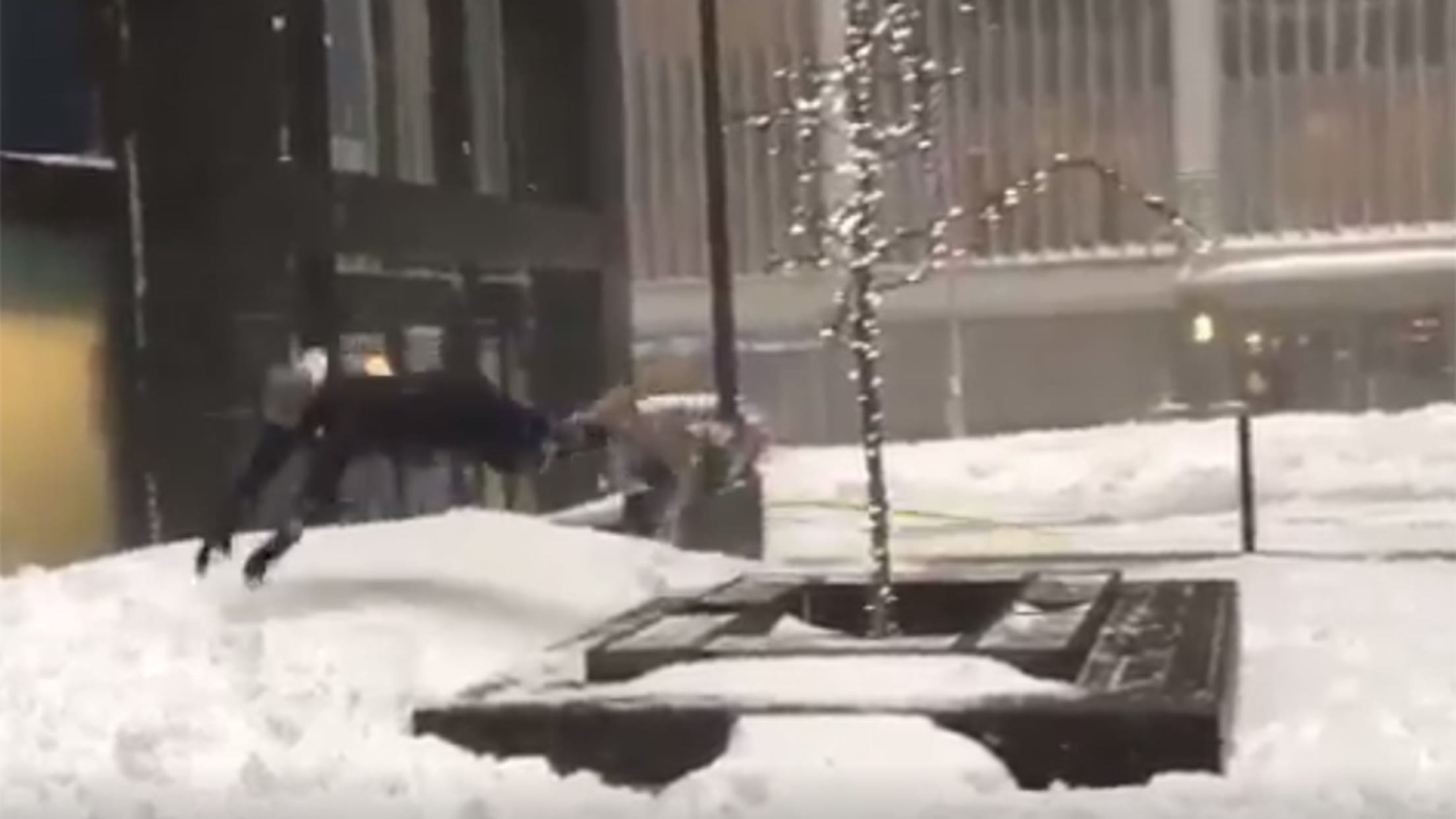 American League Rookie of the Year Carlos Correa was in New York City for the BBWAA dinner on Saturday evening. That dinner was cancelled, however, because NYC was introduced to something called Winter Storm Jonas, and Correa -- who'd never seen snow fall before -- found himself in the middle of a blizzard that effectively shut down the largest city in the country.
But that's no sweat.
Carlos Correa has never seen snow come down. Hes not down dinner is off. Why? "I'm about to head outside and throw some snowballs at my dad"

— Evan Drellich (@EvanDrellich) January 23, 2016
Because what do you do when you're an award-winning shortstop in the middle of a Hoth-esque blizzard? You play baseball.
Snow can't stop baseball❄️😂⚾️ #blizzard2016 #NYC pic.twitter.com/eivr7mgWfP

— Carlos Correa (@TeamCJCorrea) January 23, 2016
It just goes to show: Snow days are just as joyous as a professional baseball player. Snowballs instead of baseballs, diving into snowpiles instead of sliding into first base? Yes, this is the perfect offseason workout.
Teams in this article:
Players in this article: