The World Series is also a college reunion for Dallas Keuchel and Logan Forsythe
Many of us millennials do our best to keep in touch with our college friends. We'll try to stay connected through social media, text or (gasp) even a call on the phone.
And a select few of us, like Dodgers infielder Logan Forsythe and Astros lefty Dallas Keuchel, will reconnect before Game 1 of the World Series.
Back in 2007 and '08, before Keuchel was an American League Cy Young Award Winner and Forsythe was a key cog on the Dodgers' pennant-winning squad, the two were teammates at the University of Arkansas. Here are a few shots of the Keuchel and Forsythe from their college days: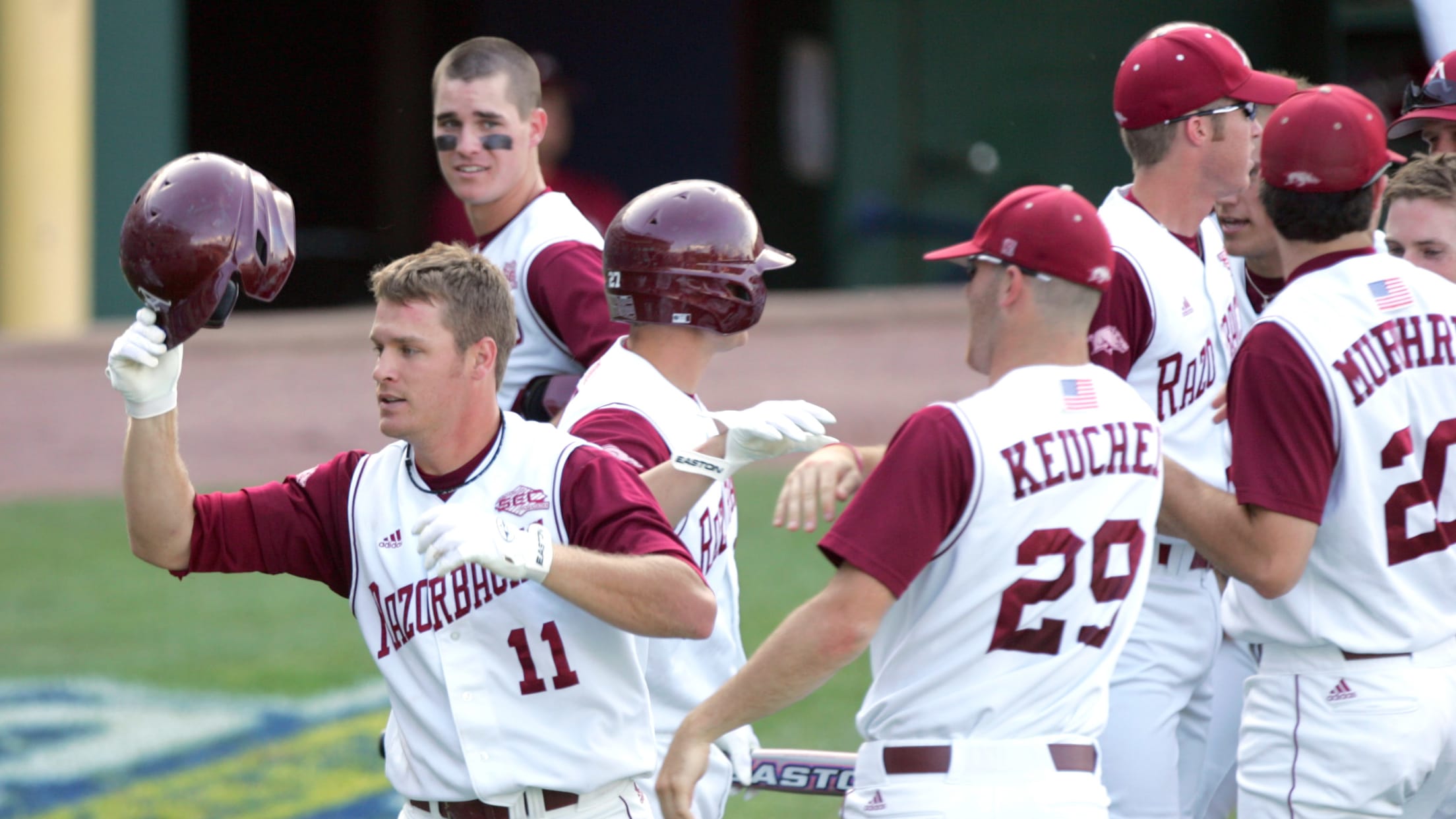 With Keuchel starting Game 1 of the World Series presented by YouTube TV on Tuesday (7:30 p.m. ET air time/8 p.m. ET game time on FOX), there's a decent chance the former teammates will faceoff on the biggest stage.
So far in their careers, Forsythe has had the upper hand over Keuchel with seven hits in just 20 at-bats. Check out the video at the top of the page to hear Forsythe talk about his college teammate and friend.
Teams in this article:
Players in this article: