Watch big man Luis Jimenez crush a home run for Venezuela in the Caribbean Series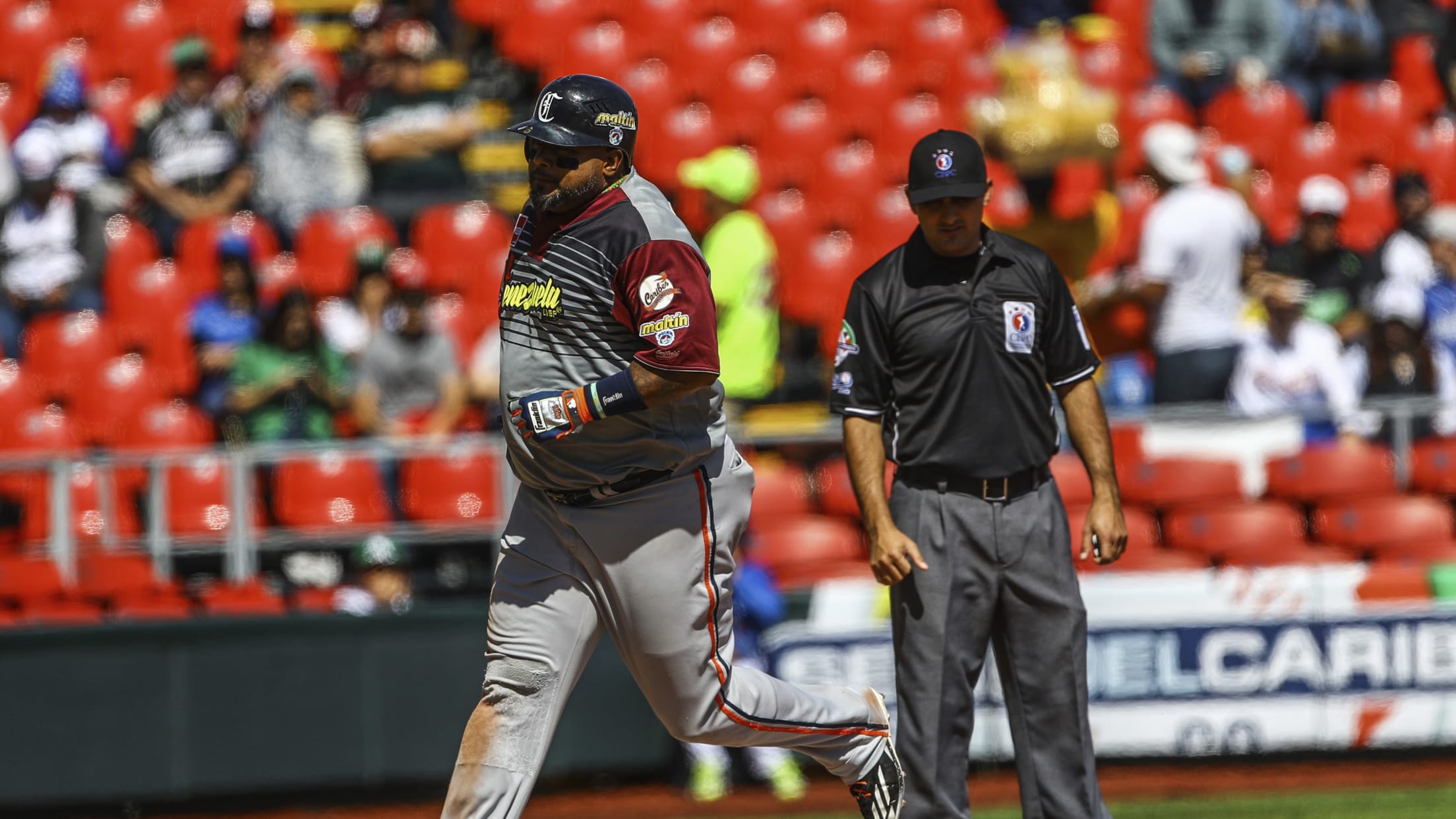 Luis Jimenez of Venezuela's Caribes de Anzoategui runs the bases after hitting a home run in their game against Cuba's Alazanes de Granma, in Guadalajara, Mexico, on Friday, Feb. 2, 2018. The Caribbean Series baseball championship, featuring teams from Mexico, Puerto Rico, Dominican Republic, Cuba, and Venezuela, opened Friday in Jalisco State and will run until Feb. 8. (AP Photo/Luis Gutierrez) (Luis Gutierrez/AP)
The mass you make is equal to the mass you take. No, wait, that's not right. Force equals mass times acceleration. So, the more mass you have, the faster your fly balls will exit the park.
Luis Jimenez, the first baseman for Venezuela in the Caribbean Series, has plenty of mass. Though he didn't hit a home run in his 17 at-bat Major League audition in 2012, Jimenez showed off the power that led him to hit 154 Minor League dingers, with 10 more coming in the Venezuelan Winter League this year. With Venezuela trailing Cuba, 2-1, in the top of the fourth inning, Jimenez absolutely crushed Lazaro Blanco's offering into the right-field seats:
Just take a look at that trot. Sadly, the video cuts off before he makes it around the bases, so we can't time his trot, but that's a big man soaking up the moment.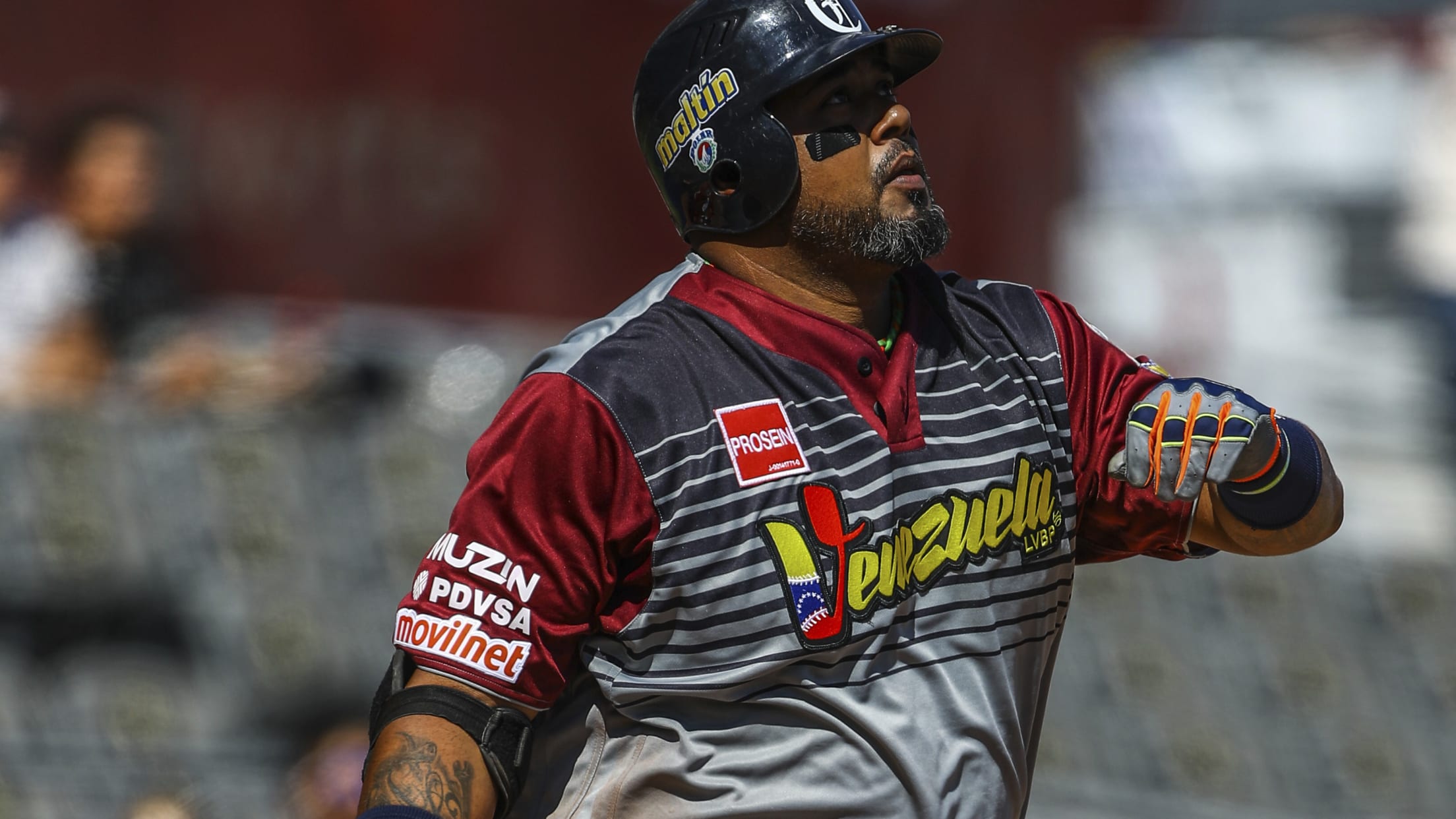 In case you were wondering, he had a penchant for big homers in the Minors, too: