Shohei Ohtani was greeted with a red carpet when he arrived at Angel Stadium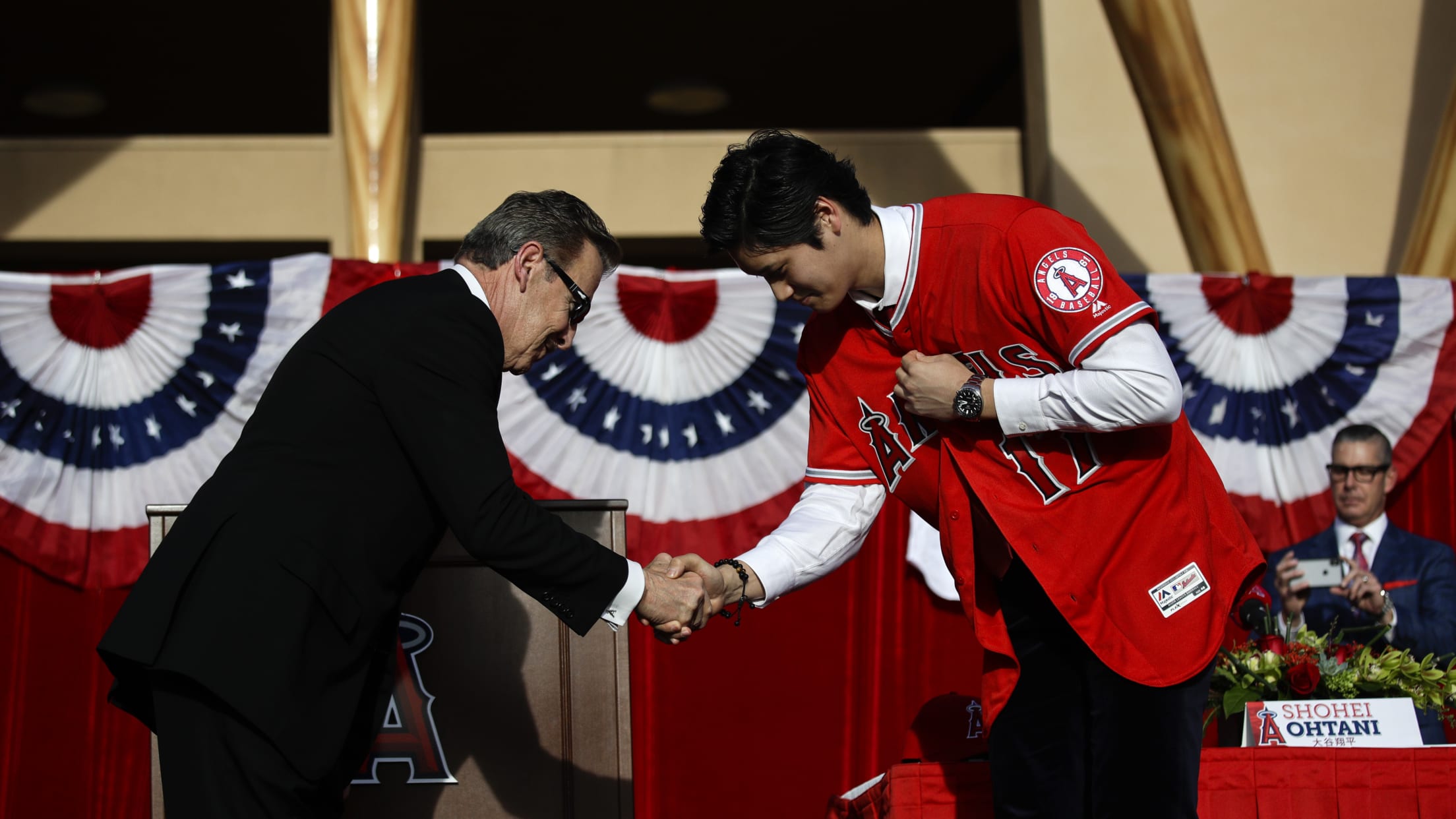 (Jae C. Hong)
After much speculation and an offseason of pursuits, two-way player Shohei Ohtani has agreed to sign with the Angels. Yes, that means he and two-time American League MVP Mike Trout will be teammates. With the decision finally being made, the Angels made sure to greet Ohtani in the best way possible.
Before the team introduced the Japanese star at Angel Stadium on Saturday, he arrived in true star-studded (and Los Angeles) fashion: With his own red carpet:
Welcome home, Shohei. #ShoheiDay pic.twitter.com/NVHm4bNIjn

— Los Angeles Angels (@Angels) December 9, 2017
What better way to welcome him to the area than with all the byproducts of stardom -- media, admirers and a red carpet?
To add to the excitement, the Ohtani jersey officially went on sale following his press conference.
Not a bad day at the home of the Angels.