With another blockbuster trade, White Sox GM Rick Hahn has become ... the prospect collector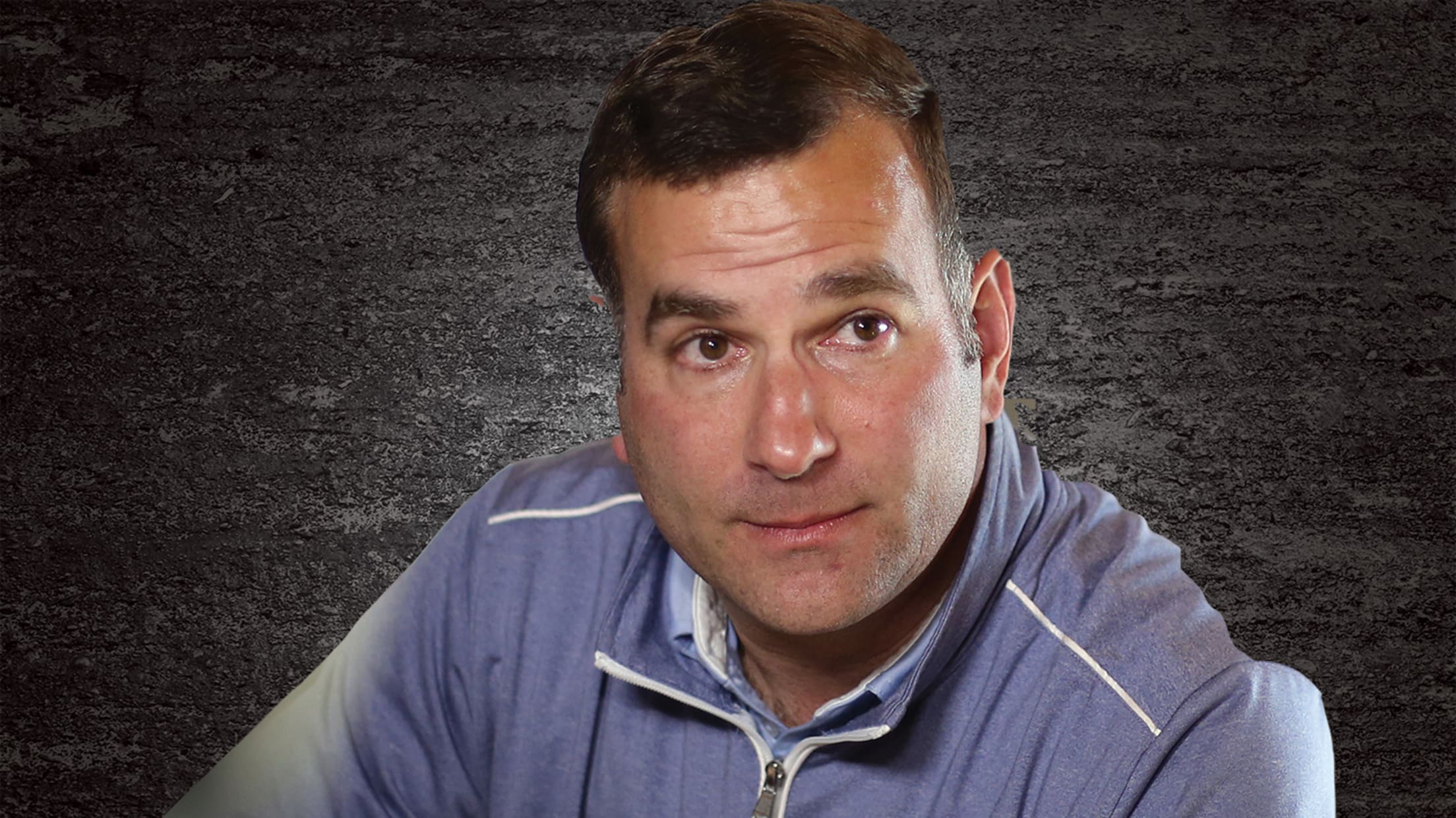 Among all the trades and signings at the Winter Meetings this week -- with Jorge Soler and Wade Davis changing teams and Carlos Gómez returning to Texas -- there has been one spectre looming at the edges. One name whose mere mention surely sends shivers down the spines of scouting directors: Rick Hahn.
That's right. Just as the dreaded Krampus is rumored to take children in a basket, leaving a silver branch in return, the White Sox GM has been stealing away top prospects and surrendering star players in their stead.
It started on Tuesday when the White Sox traded ace starter Chris Sale to the Red Sox. In exchange, Hahn plucked MLB Pipeline's No. 1 prospect Yoan Moncada from the Red Sox's brimming system. Moncada was joined by starters Michael Kopech (No. 30) and Victor Diaz, who struck out over a batter per inning in his full season debut this year. He also acquired 20-year-old outfielder Luis Alexander Basabe.
It's no surprise that Moncada led the group, considering that he can do things like this to a baseball:
Hahn was back at it on Wednesday. With the defensive wizard Adam Eaton coming off a career year after moving to right field, Hahn traded him to the Nationals. This time the White Sox GM netted Lucas Giolito, baseball's No. 3 overall prospect, Reynaldo López (No. 38) and the Nationals' No. 6-ranked prospect (and clearly an unused Stan Lee character), Dane Dunning.
Giolito may be able to step right into the rotation, too. While he struggled in four Major League starts, he decimated Triple-A batters with a 2.17 ERA in 37 1/3 IP after being promoted from Double-A thanks to easy mid-90's heat:
With the White Sox now officially in rebuilding mode -- and with Todd Frazier, José Quintana and David Robertson among the names that may entice other teams -- it's likely that the trades aren't over. Which means that at the end of the offseason, the White Sox may have every Minor League player.
Just look at this chart, which extrapolates this rate of Minor League additions through the rest of the month. There's definitely not enough roster spots for this many players: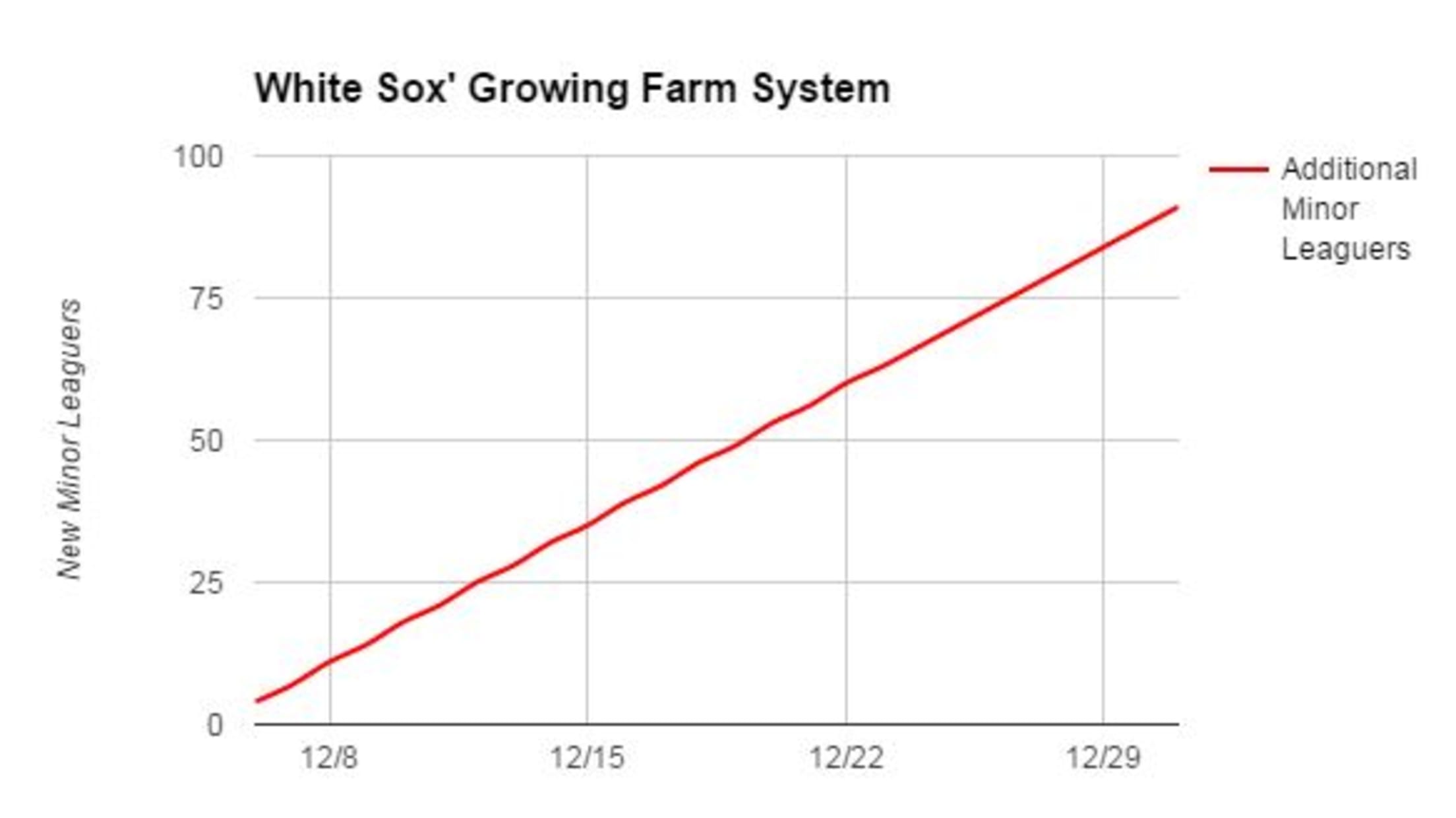 Or, to put it another way, Hahn has done an awfully good (and fast) approximation of the crosstown Cubs:
Comparing 2014 top-100 ranked #Cubs prospects and current top-100 ranked #WhiteSox prospects. pic.twitter.com/0vQLMNMzMa

— Aldo Soto (@AldoSoto21) December 7, 2016
Will the White Sox pull off any more grand Winter Meetings trades before the week is over? Will cautious GMs start locking their doors for fear that Hahn will enter and make an offer they simply can't refuse? These are all things we'll be watching for.