Everything you need to know about the Dodgers' Hyun-Jin Ryu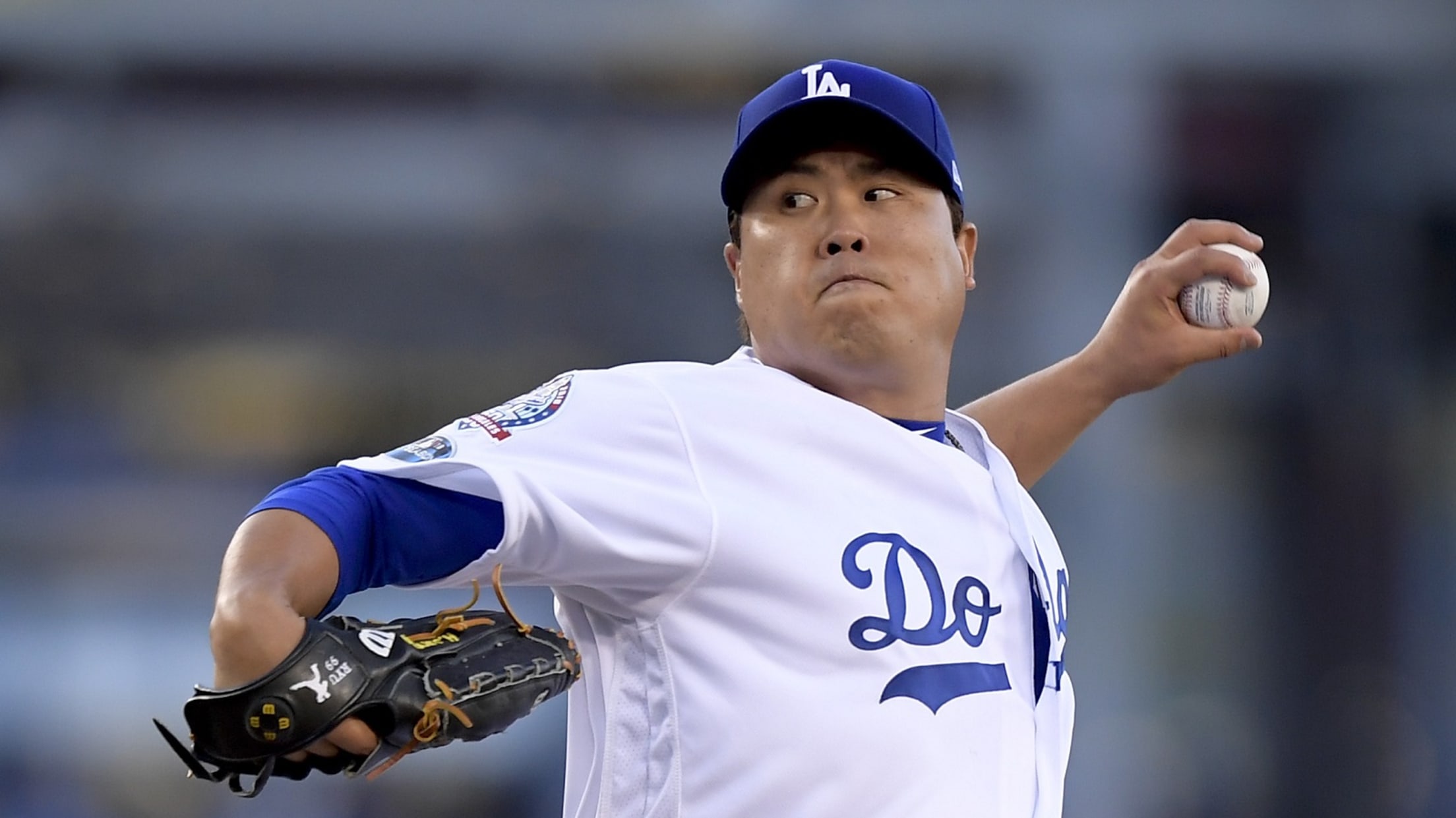 The Dodgers jumped out to a 1-0 NLDS series lead after a 6-0 win over the Braves in Game 1 on Thursday, due in large part to the efforts of Hyun-Jin Ryu.
The lefty, tasked with pitching the series opener rather than Clayton Kershaw (who will pitch Game 2 on Friday), blanked the Braves with seven superb scoreless innings, scattering four hits and striking out eight along the way.
This seems like as good a reason as any to point out some of the best things about Ryu -- so you can fully appreciate what he's all about.
He made history as a rookie
Ryu made his first career start in the postseason in 2013, as a rookie. That gave him the designation as the first South Korean-born pitcher to start a postseason game in the Majors. Later that October, he shut down the Cardinals en route to an NLCS Game 3 victory that showed how good he could be:
He and Yasiel Puig are #friendshipgoals
He's spent all of his MLB career with the Dodgers, and his time in Los Angeles has more or less taken place parallel to that of Puig's -- so the two have a certain rapport. A bond that has manifested itself in dugout noogie sessions:
... and tickle fights.
He really, really doesn't like snakes
This is a good time to bring back one of the most glorious images the internet has ever seen -- an absolutely terrified Ryu staring in horror at a giant snake he saw while out on a Dodgers Caravan event:
He's not a natural left-hander
Ryu pitches left-handed, but hits as a righty. And while he's still searching for his first Major League home run, his pitching as a southpaw is the result of his father giving him a left-handed glove as a kid, so he'd learn to be a lefty.
He makes incredible television commercials
Just watch this. It's simply breathtaking.
That he's pitching at all is pretty remarkable
A series of arm injuries that led to both a shoulder operation and elbow surgery limited Ryu to just one appearance in 2015 and '16 combined.
Some feared he wouldn't pitch again, but he came back with a vengeance and was one of the Dodgers' most dependable starters down the stretch this season. His No.1 fan (get it?) had to cool him off, he was so hot one afternoon:
We'll see what he has in store next time when he takes the mound later this postseason ...
Teams in this article:
Players in this article: