Who is the longest-tenured current broadcaster for every club?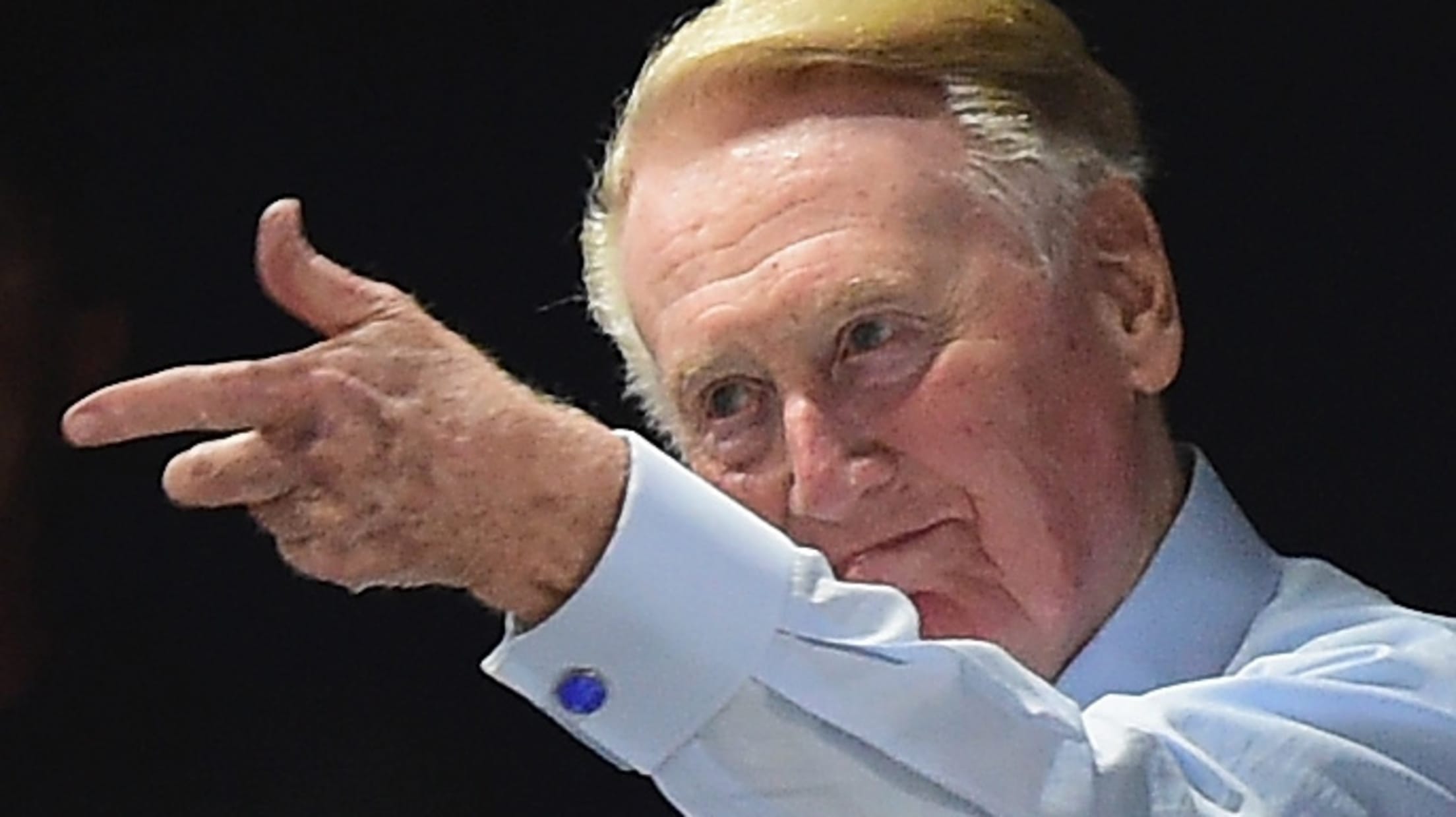 LOS ANGELES, CA - SEPTEMBER 20: Los Angeles Dodgers announcer Vin Scully waves to the crowd befoe the game against the San Francisco Giants at Dodger Stadium on September 20, 2016 in Los Angeles, California. (Photo by Harry How/Getty Images) (Harry How/Getty Images)
On Sunday, Vin Scully will call his final game, and then retire from the broadcasting job he's had for 67 years. That's right - 67 years. That's nearly an entire lifetime. But how does the length of Scully's career compare to other long-tenured current broadcasters? He leads all broadcasters in any medium (radio, television and foreign language media) when it comes to career longevity, but is anyone catching up?
The second-longest tenured current broadcaster in MLB also works for the Dodgers -- it's Jaime Jarrin, who has been the team's Spanish-language announcer since 1959. He's been calling games for 58 years, and won the Ford C. Frick Award in 1998. The Royals' Denny Matthews is the third longest-tenured current broadcaster, and the longest when it comes to radio. He's been with the team since its first season in 1969, which makes 48 years behind the mic from him.
Let's look at all 30 clubs' longest-tenured current broadcasters. Click here to see a larger image:


Can anyone catch up to Vin? Only time will tell.
Correction: The original graphic listed Jon Miller as the Giants' longest-tenured broadcaster. While his 20 years are undoubtedly impressive, Duane Kuiper first joined San Francisco's broadcast team in 1987 and has been with the club consistently since 1994.