Will Ferrell responded to the Cubs' 'Anchorman' road trip with a video message of his own
Because it's among the many things they do under manager Joe Maddon, the Cubs recently embarked on a road trip clad in outfits inspired by the 2004 comedy "Anchorman," to highly amusing results.
Their wardrobe antics caught the attention of Will Ferrell, esteemed funnyman and the titular star of "Anchorman: The Legend of Ron Burgundy," and the legendary TV news man fired back with a "response" video on Friday, which you can view atop this post.
Members of the Cubs themselves made sure to check out Ferrell's response video prior to Friday night's series opener with the Dodgers in Los Angeles, and they were very pleased with what they saw.
Speaking with MLB.com's Carrie Muskat, Maddon said, "It's outstanding. It's a great response," while Anthony Rizzo couldn't contain his enthusiastic support of everything Ferrell does:
"I think it's awesome. I think Will Ferrell is awesome. He's one of the best actors ever."
Rizzo also added that he and David Ross referred to the "glass case of emotion" scene in "Anchorman" during that unforgettable Game 7 of the World Series last November, a conversation Rizzo also brought up with Ferrell this season during a batting practice chat in Boston.
Maddon dyed his hair for Chicago's road trip, too, paying homage to his personal 1970s look while also nodding to Ferrell's Ron Burgundy: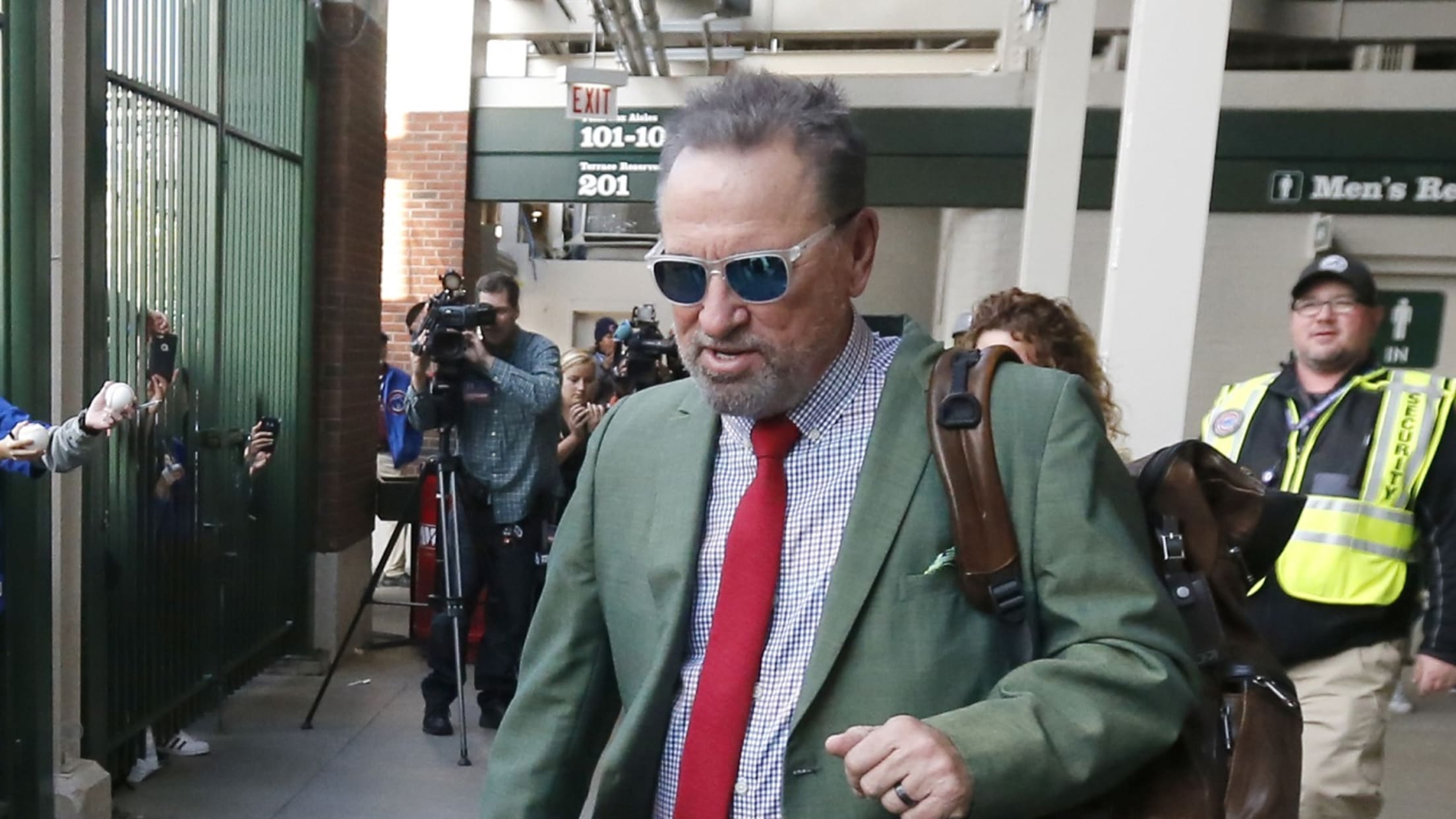 Of his dye job, Maddon left the door open for a more permanent change in the future:
"It was very temporary, thank God. I'm not saying I won't do it again. I should just go all the way and get a real dye job."
The skipper was proud of the team's collective effort on the road trip, for sure:
"I thought it was really well done. We're just missing Tommy [La Stella] because Tommy was 'Brick.' Of course, [strength coach Tim Buss] stole the show. I'm really happy for the notoriety he's achieving for representing Mr. Burgundy at poolside."
This won't be the final time the Cubs dress up, either: Maddon said that the players will be "encouraged to wear outfits" when they return home from San Diego next Tuesday, noting that he'd already scouted a few vintage clothing stores in the San Diego area in hopes of finding some good threads for the trip.
Stay tuned ...
Teams in this article:
Players in this article: