To his immense horror, a Yankees fan nearly prevented Mike Tauchman from robbing a homer
It would be hard for any month of Mike Tauchman's life to beat everything that's happened to him lately. He's been getting plenty of playing time for the Yankees with more well-known outfielders like Giancarlo Stanton and Aaron Hicks out due to injury, and he's been sensational.
Since the start of July, Tauchman has burst onto the scene by batting .438 with a 1.283 OPS in his last 20 games. The superb hitting continued on Tuesday with a long ball off Asher Wojciechowski, but his quality defense was even better. In the bottom of the fourth, Tauchman stole a homer from Pedro Severino, jumping far in the air to make the play ...
... while swiping it away from a group of fans.
Tauchman deserves some serious kudos for his glove control because that one Yankees fan did not make it easy on him. If you're thinking that in hindsight, he should have given his own team's player a cleaner chance at making the catch, don't worry. He is, too.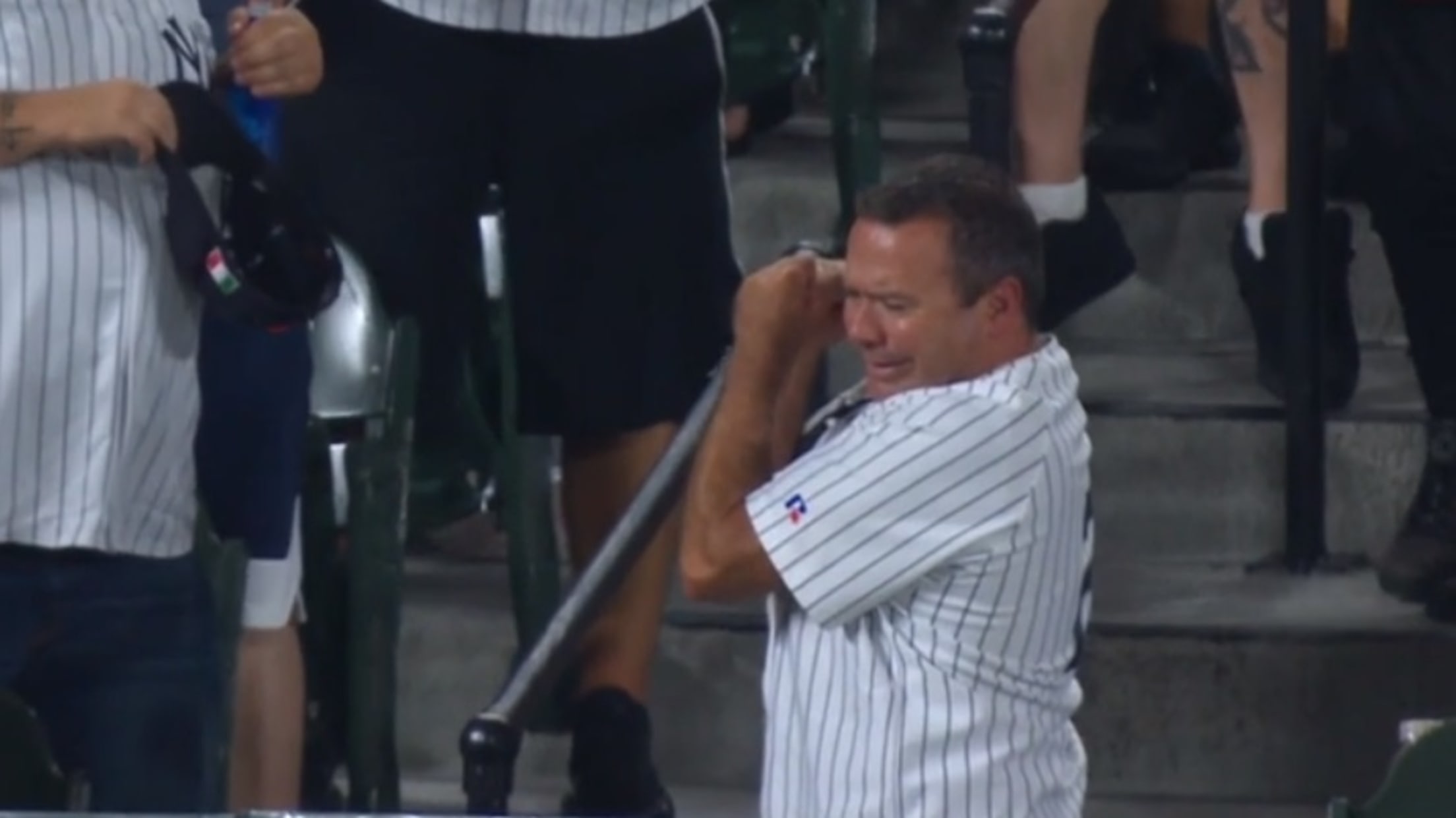 That right there is the face of "What have I done?"
I understand the instinct of reaching for a ball that's coming in your direction since that's just ingrained in you as a baseball fan. However, that man might never have forgiven himself if Severino's drive went for a homer. The Orioles drew within one run of the Yankees an inning later, so that miscue could very well have led to a tie ballgame.
Phew. I feel worse about the O's fan who was sitting nearby and thought that maybe he'd get to see a homer right in front of him. Maybe he'd even see his team rally and beat the Yankees at home for the first time this year.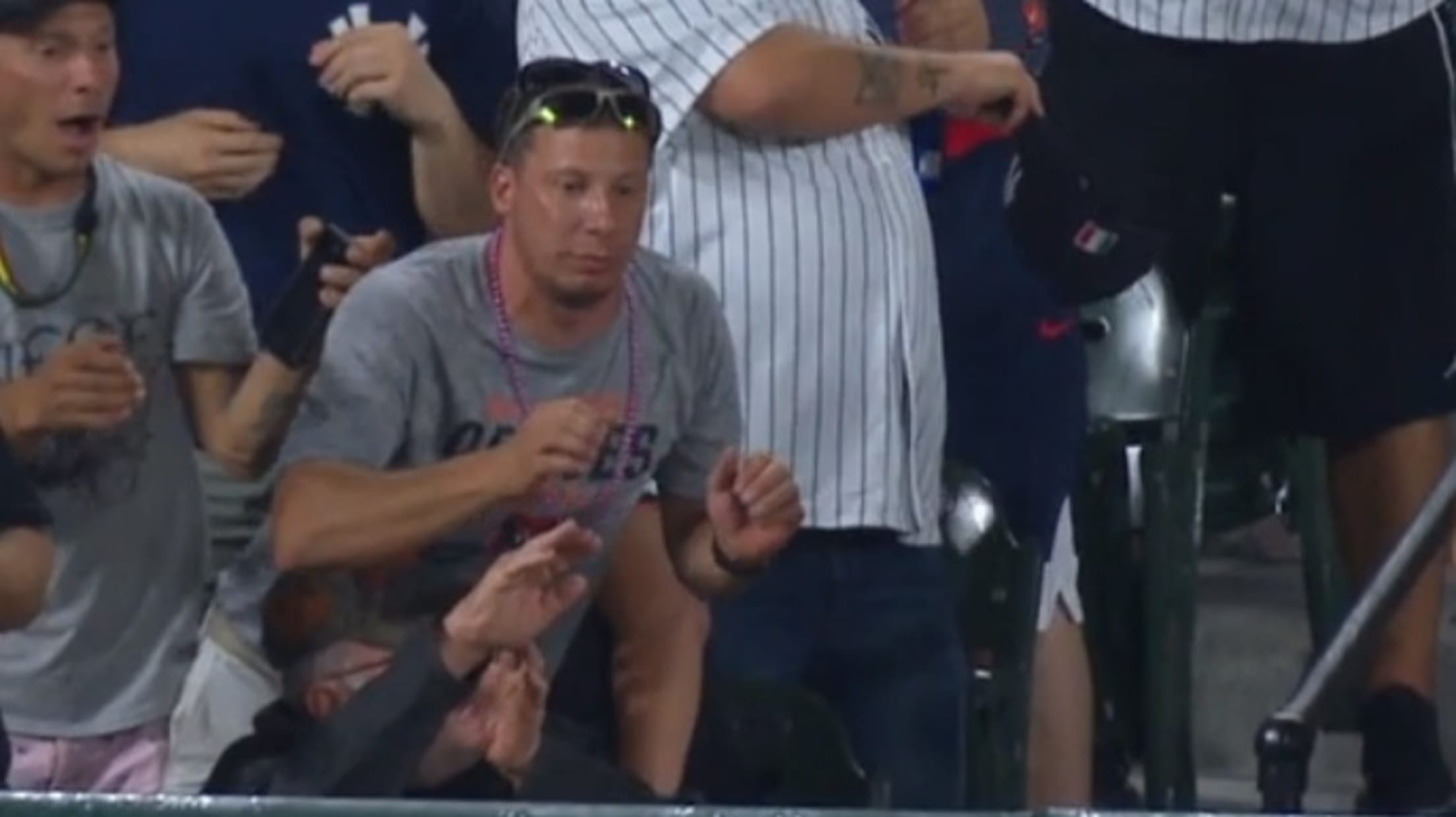 Nope. Tauchman snatched those dreams away, and the feeling of "here we go again" returned once more.
Rough.
Andrew Mearns is a writer for Cut4 whose baseball obsession was born from the shattered dreams of Mike Mussina's perfect game attempt in 2001. He has a startling memory of World Series highlights that barely functions as a party trick.
Teams in this article:
Players in this article:
Topics in this article: