Danny Farquhar showed off his sleek new protective hat during his return to the mound with the Yankees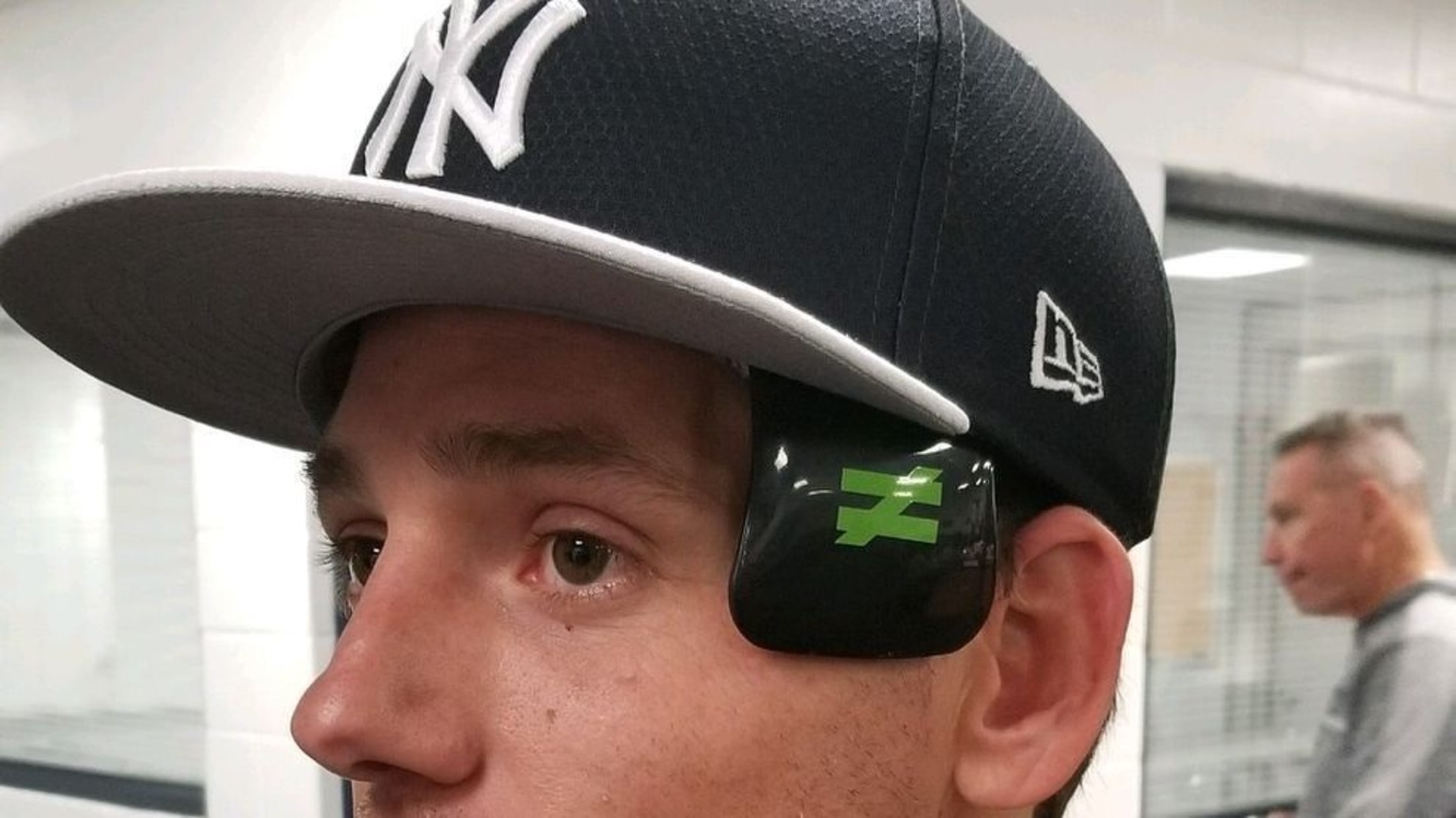 Few stories have been as intriguing during pitchers and catchers reporting to Spring Training as the return of Danny Farquhar. The righty reliever suffered a brain hemorrhage while he was the White Sox last April and has fought his way back to the mound, signing a Minor League contract with the Yankees for 2019.
Shortly after Farquhar's arrival in Tampa for Yankees camp, he got to throw his first bullpen session on Friday and show off the new protective hat designed for him by Unequal Technologies. He later shared a look at the hat on Instagram, as well as its interior:
Top quality. The cap has a Kevlar composite insert and an outer flap made of polymer.
"At first when I put it on, it felt a little shallow on my head, sitting up a little bit," Farquhar said. "I told them, 'Hey, this is something that I think I'm just going to have to get used to.' Today it felt like a normal baseball hat. It didn't feel like anything crazy. I'd be curious to see if maybe one day MLB mandates it for all pitchers, just for the extra protection."
We have to admit -- the new hat adds a little extra degree of intimidation for Farquhar on the mound. It's a look that definitely works for Nebula in "Guardians of the Galaxy."
No one's going to want to mess with Farquhar if he adds the rest of Nebula's gear to his repertoire, that's for sure.
Teams in this article:
Players in this article: