Yankees polish off epic ALDS comeback and celebrate accordingly in Cleveland
Last Friday, times were sad for the New York Yankees. They were down 0-2 in the American League Division Series presented by Doosan to arguably the best team in baseball, Joe Girardi was facing tough questions from the New York media and fans were kind of stressed.
But then, they won two straight at Yankee Stadium, and with the help of a vintage CC Sabathia, clutch Didi Gregorius and a lights-out bullpen, they beat the Indians, 5-2, in a decisive Game 5 on Wednesday. They're just the 10th team in history to come back from down 0-2 in a best-of-five-game series. After the final strike, the celebration was on.
Girardi was amped:
He was hugging everyone.
Including the man of the hour.
And it's not a Yankees celebration without a big CC smile.
Champagne was popped: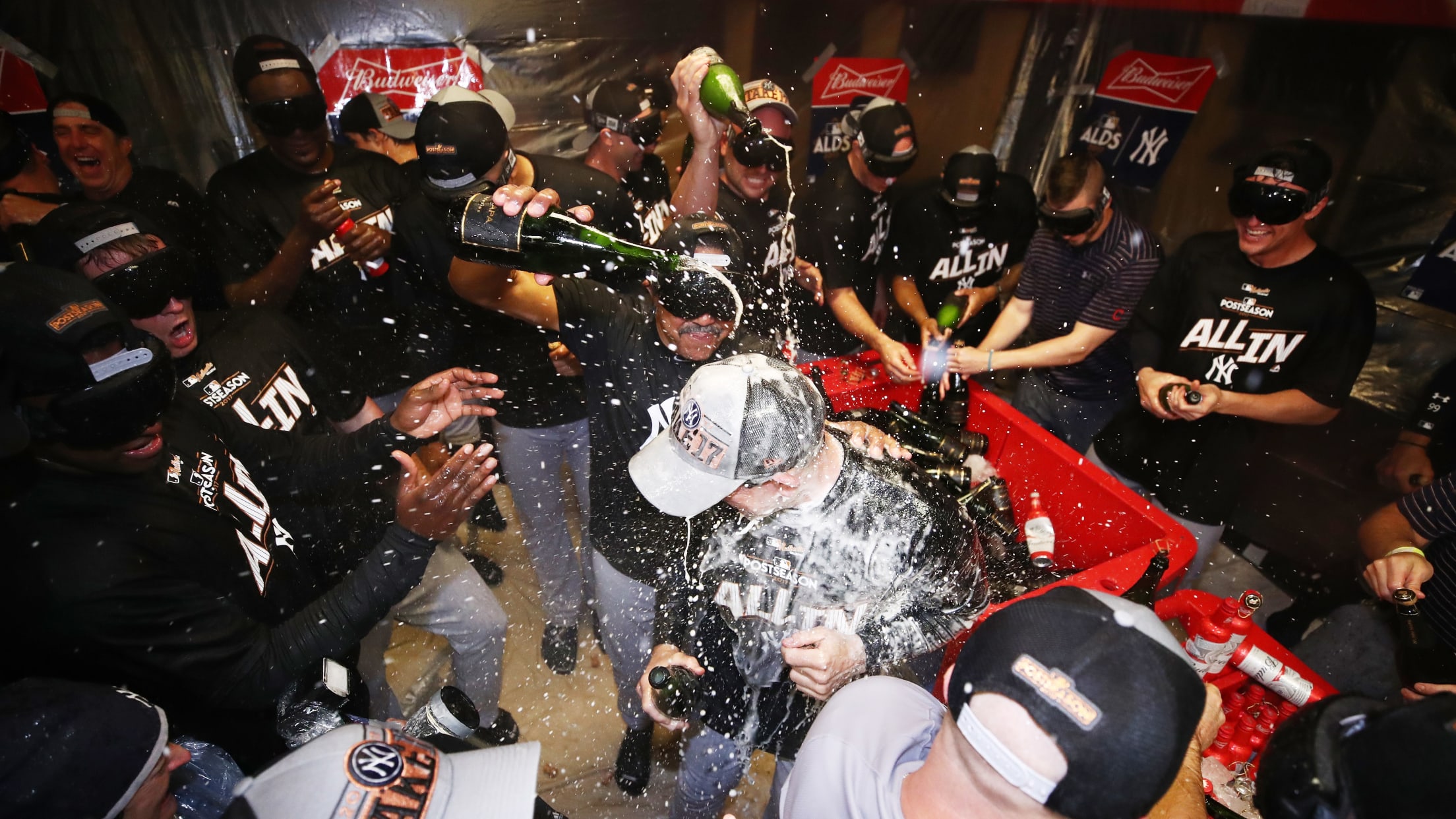 Champagne was sprayed: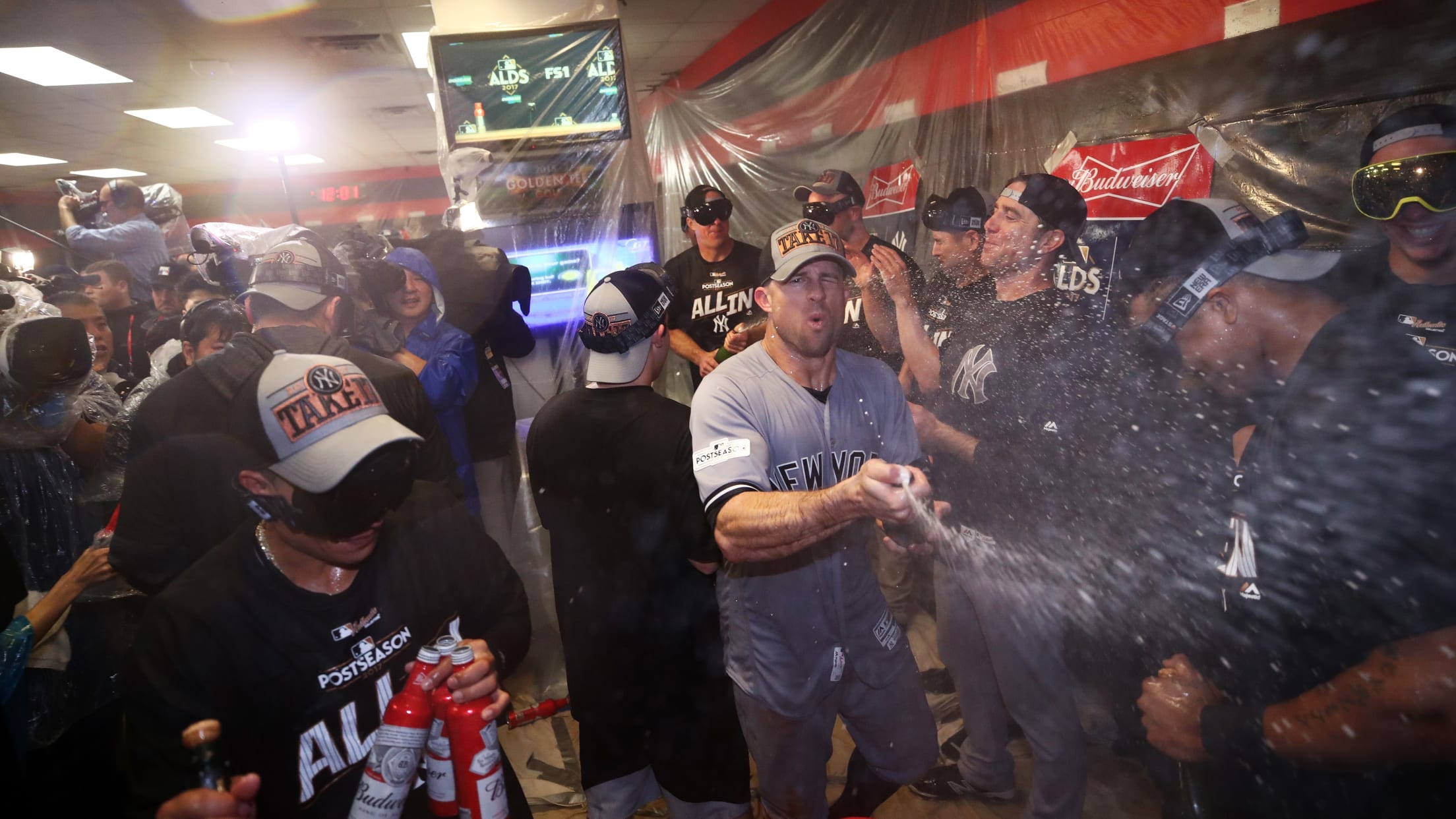 And Didi, of course, was still smiling.
Tune in to Game 1 of the AL Championship Series presented by Camping World between the Yankees and Astros: Friday, 8 p.m. ET on FS1.
Teams in this article:
Players in this article: