Yasiel Puig got all introspective after a hike in Hawaii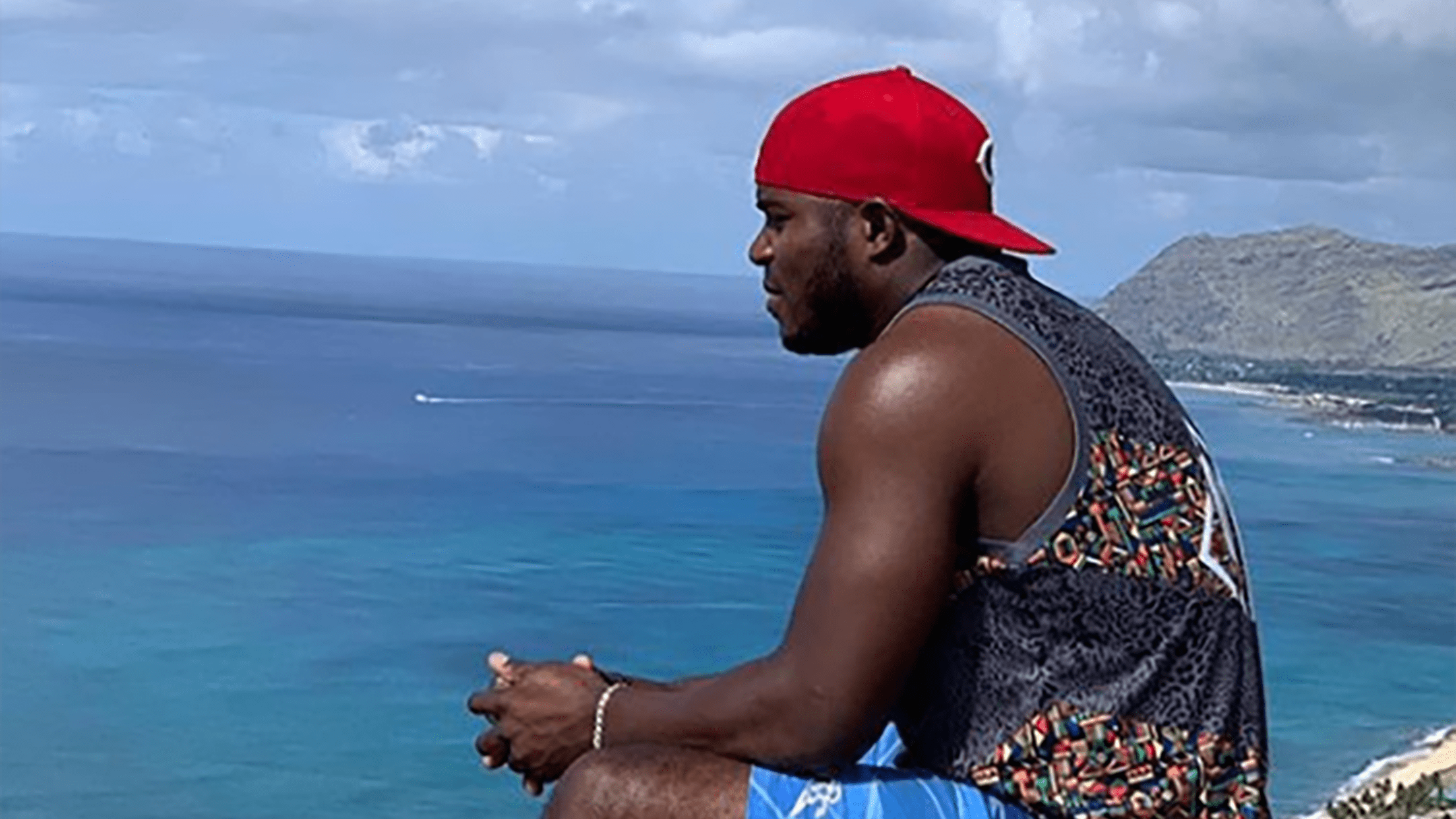 Yasiel Puig has done a lot of travel already this offseason. The outfielder took a trip to Cuba before being traded from Los Angeles to Cincinnati. And now he's ringing in 2019 by hanging out in beautiful Hawaii.
Naturally, after a hike up a mountain that comes complete with amazing views, it was time to sit back and reflect on life.
Interestingly enough, Puig is wearing his brand new Reds cap (and is already hard at work putting some John Wetteland-like sweat stains on it). Wearing your team gear outside of the stadium is one of those unwritten rules frowned upon by ballplayers, as Brendan Ryan explained a few years back.
"God forbid that you're ever caught, off the field by another player, wearing a team-affiliated shirt or hat," Ryan said. "Or if someone asks if you're so-and-so, or if you play for so-and-so, you have to come up with something like, 'No, I'm a scuba instructor.' You can't offer that information first; it has to be pulled out of you. It's strange. You have to hide who you are, but I mean, shouldn't you be proud?"
Of course, being in Hawaii, Puig probably could pull off the scuba instructor excuse.
While the new Reds outfielder took some time out to reflect on his life while in Hawaii, that wasn't the only thing he did. He also took time out for some "Moana."
Yasiel Puig is in Hawaii and Yasiel Puig is having a great time. What a surprise!

(via @YasielPuig on IG) pic.twitter.com/jr8ueltrc7

— Cespedes Family BBQ (@CespedesBBQ) January 6, 2019
Teams in this article:
Players in this article: