Yoelqui Cespedes celebrated his RBI single with a juice box in the dugout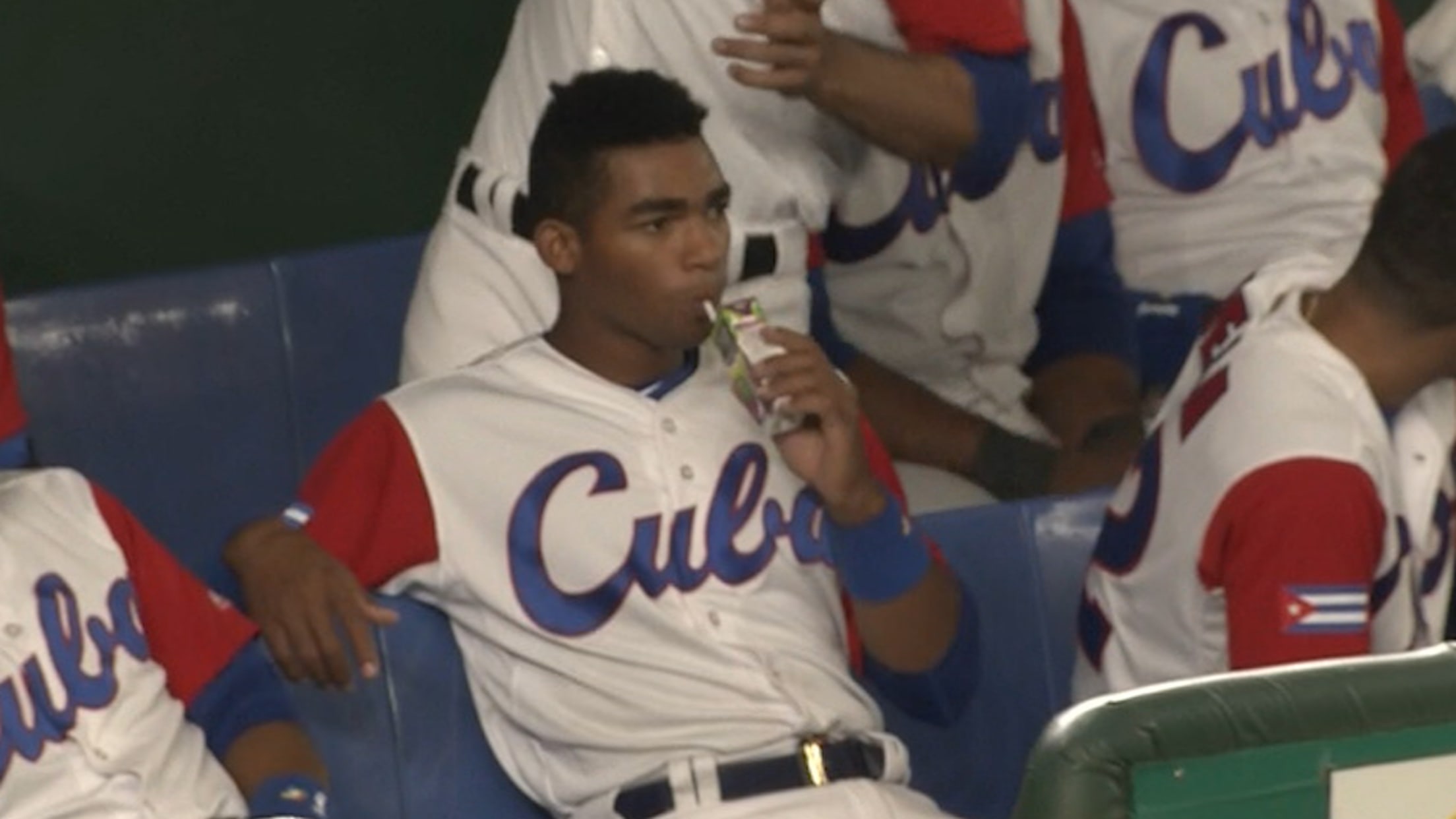 Yoelqui Cespedes, younger brother of the Yoenis you already know and love, is one of the top players to watch in the 2017 World Baseball Classic. Just 19 years old, he manned right field for Team Cuba in its Pool A matchup against Team China on Tuesday.
In the fourth inning, he knocked a deep ball to right field for an RBI single and the first run of the game.
He's a Cespedes, so he has baseball in his genes. But relaxing in the dugout after scoring Cuba's third run in the fourth, Yoelqui revealed the other thing boosting his game: Juice boxes.
Yes, that's a juice box. The perfect way to celebrate spurring a four-run inning. Stay hydrated out there, everybody.