Yoenis Cespedes is driving around Spring Training in a custom three-wheeled motorcycle
As if the oversized No. 52 necklace, the flashy clothes, the home runs by the dozen and the customized at-bat music weren't enough, Yoenis Cespedes took his style to a new level when he rolled into Mets camp with music thumping on a three-wheel … something.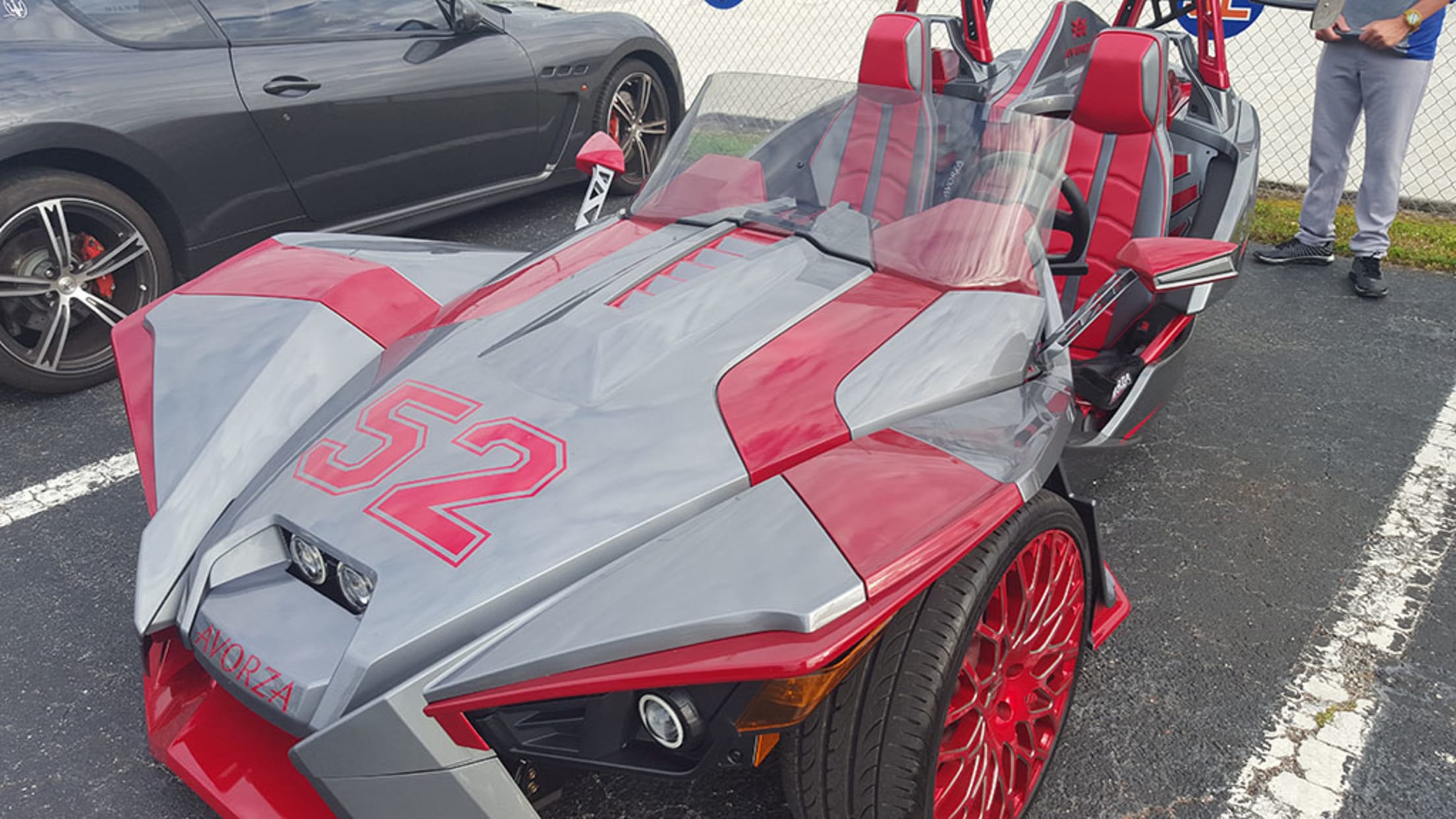 Turns out it was a custom-made Polaris Slingshot motorcycle, painted gray and metallic red and emblazoned with a gigantic No. 52 on the front. Teammates rushed out of the clubhouse when Cespedes -- you could hear him before you saw him -- pulled into the players' lot, gawking as he parked next to Matt Harvey's Maserati. David Wright stared, jaw open, coffee in hand. Clubhouse attendants rushed to take cell-phone pictures.
"You see what happens," said Alex Vega, founder and CEO of the Miami-based Avorza company that tricked out Cespedes' bike. "He pulls up with that car, every other car's not important."
Cespedes drove around in a similar ride in September, one of two Slingshots he owns. Other vehicles Vega has customized for the Mets outfielder include the Ford F250 truck he rolled in with Sunday and the "fire-blowing" satin-black-and-blue Lamborghini Aventador he plans to drive Wednesday.
Vega, whose Major League clients range from Pablo Sandoval to Starlin Castro, says he stripped Cespedes' Slingshot "to the bare bone," adding a new paint scheme, custom-made seats, speakers and a suspension system that lifts the bike as high as six inches off the ground or as low as a quarter of an inch. Total cost: $68,000.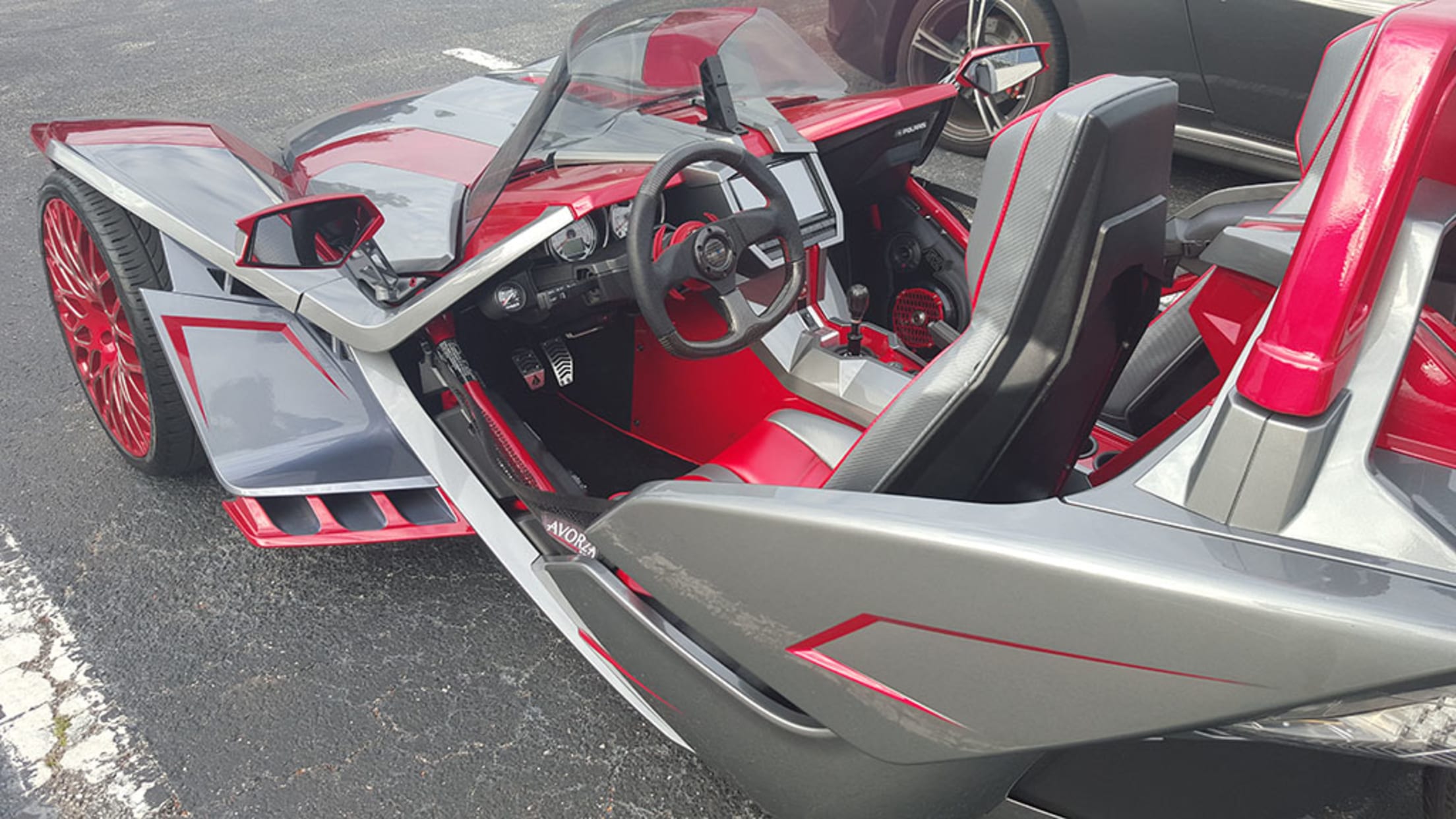 "It's insane," said Vega, who is currently customizing an SRT vehicle for Mets closer Jeurys Familia and is talking to starting pitcher Bartolo Colon about a car.
"People come to me, they say, 'Do your thing,'" Vega said. "'I just want to have the baddest car.'"
Anthony DiComo is a reporter for MLB.com. Follow him on Twitter @AnthonyDiComo and Facebook, and listen to his podcast.
Teams in this article:
Players in this article: