Yu Darvish struck out Michael Saunders on a breaking ball that seemingly defied physics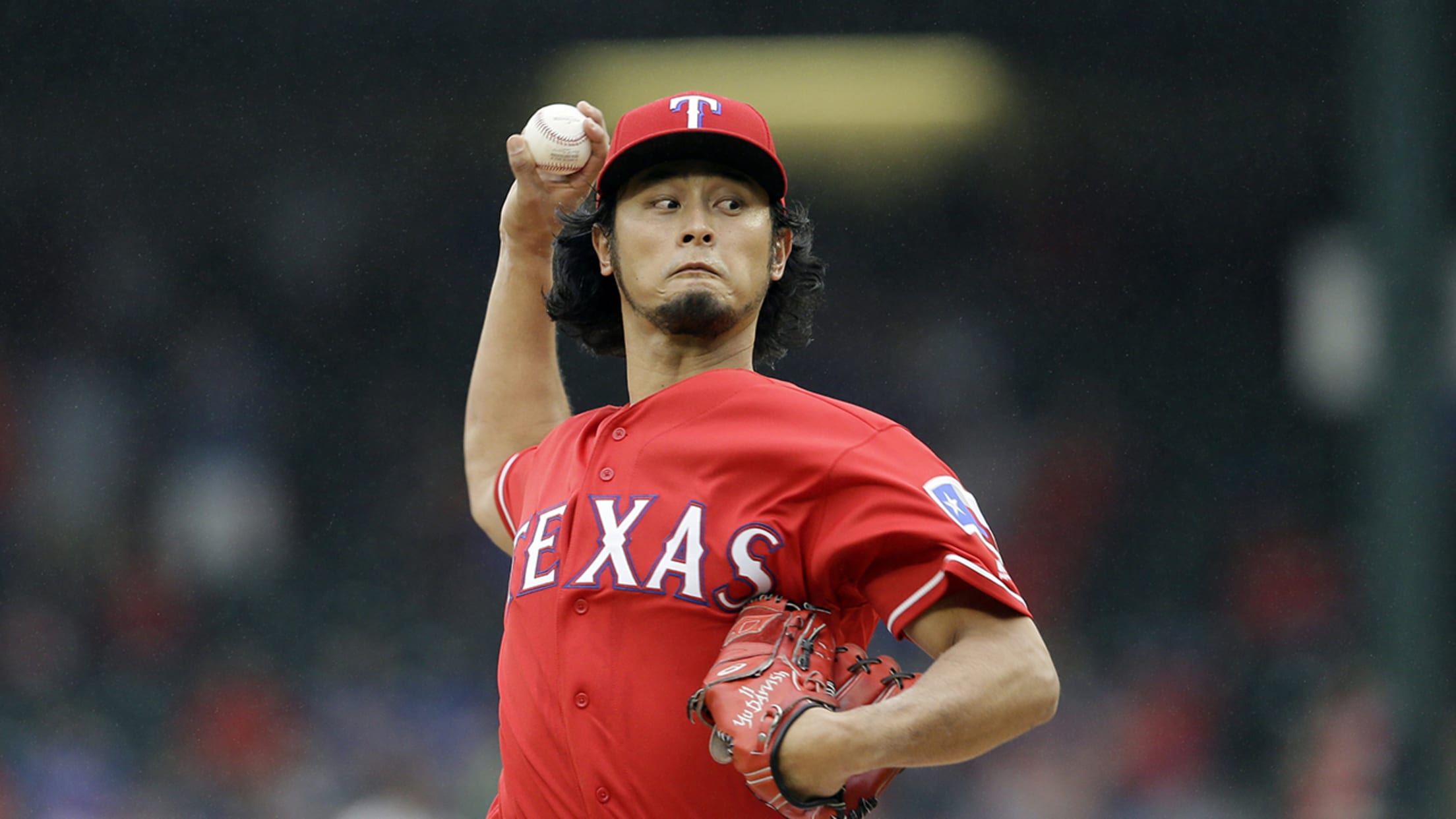 Texas Rangers' Yu Darvish, of Japan, throws to the Toronto Blue Jays in the first inning of Game 2 of baseball's American League Division Series, Friday, Oct. 7, 2016, in Arlington, Texas. (AP Photo/LM Otero) (LM Otero/AP)
Yu Darvish has a seemingly endless variety of ways to make batters look silly. He can throw breaking balls that drop off the table or cross the entire plate. Sometimes, he even makes otherwise successful Major League hitters/literal mountain men look like glitches in a video game:
And to think, that was just Regular Season Darvish. In Game 2 of the ALDS against the Blue Jays on Friday, we got to see October Darvish for the first time since 2012 -- and that could only mean one thing: poor Michael Saunders never had a chance.
Alas, not every pitch could be a knee-buckler. Behind homers from Troy Tulowitzki, Kevin Pillar and Edwin Encarnacion, Toronto jumped out to a 5-1 lead as Darvish departed after the fifth inning. They would eventually hold on for a tense 5-3 win, and will look to close out the series back at Rogers Centre on Sunday at 7:30 p.m. ET on TBS and Sportsnet.
Teams in this article:
Players in this article: