D-backs prospect Yuhei Nakaushiro may be the best hope of extending a 23-year MLB streak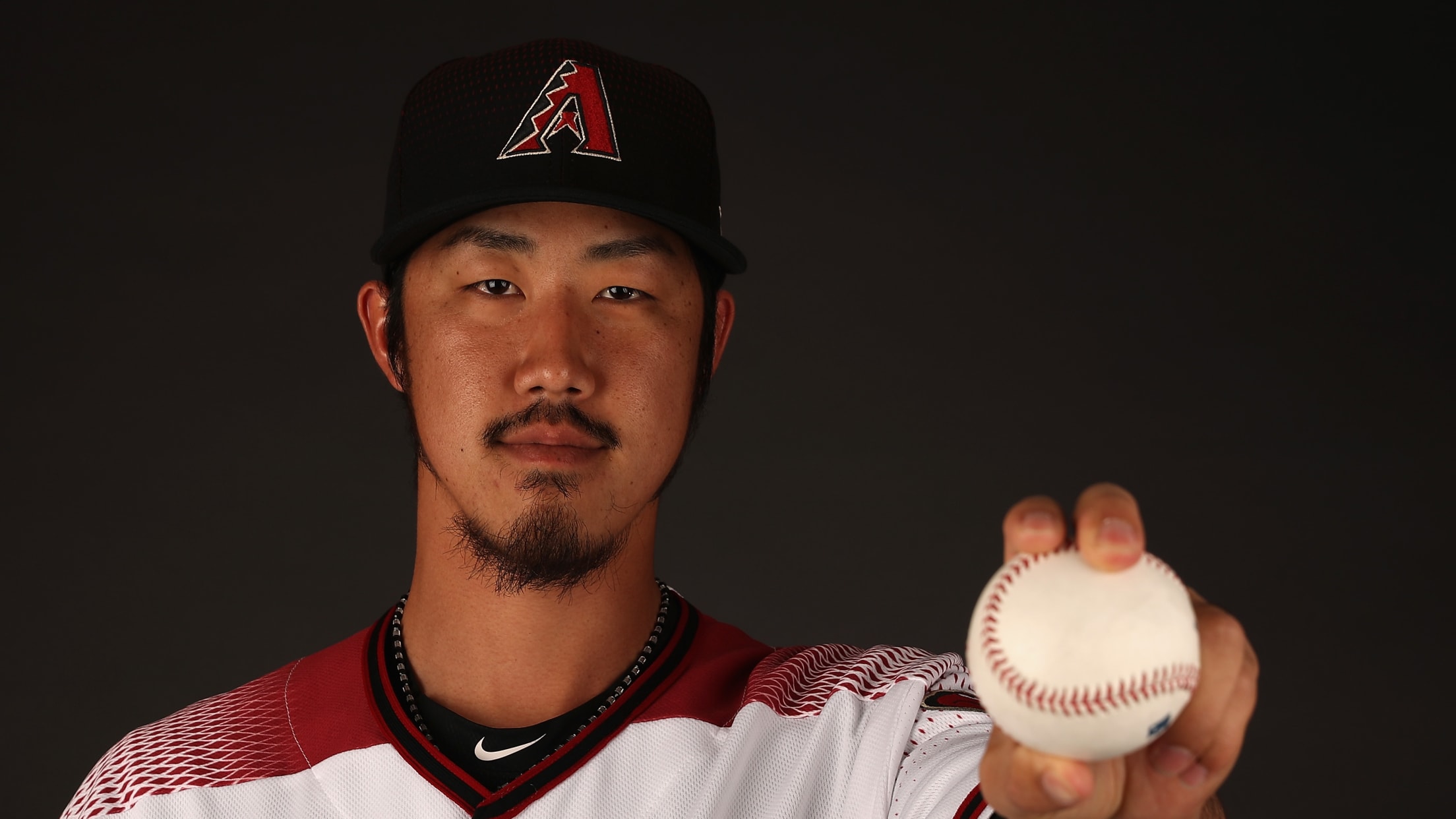 poses for a portrait during photo day at Salt River Fields at Talking Stick on February 21, 2017 in Scottsdale, Arizona. (Christian Petersen)
There is a 23-year streak in Major League Baseball that you may not have realized was going on: A Japanese-born player has debuted every year since 1994 when Jim Bowie made his debut for the Athletics.
The 1994 strike helped cut Jim Bowie's ML career to just 6 games. http://t.co/bSPIY19QEw #Athletics pic.twitter.com/j5zYrbacbl

— Greatest 21 Days (@Greatest21Days) October 25, 2014
While Bowie didn't set the world alight, Hideo Nomo became a superstar when he joined the Dodgers the next year. Since then, there has been a constant pipeline of talented Japanese players reaching the Major Leagues. In all, 60 players made their Major League debuts since '94, with stars and heroes like Ichiro, Hideki Matsui, Koji Uehara and, of course, Munenori Kawasaki among them.
No superstars like Shohei Ohtani were posted last offseason, and no veteran free agents made the leap across the Pacific. Only two Japanese-born players yet to debut in MLB are currently in the Minors, meaning the streak could snap this season. Brewers pitching prospect Daniel Missaki missed all of last year with Tommy John surgery and hasn't played above Class A, but there is one hope: D-backs Minor Leaguer, Yuhei Nakaushiro.
Nicknamed the "Japanese Big Unit" for his distinctive sidearm delivery, there were big hopes for the left-hander coming out of college.
Unfortunately, like many young prospects -- and especially fitting for one nicknamed after The Big Unit -- he struggled to throw strikes. He walked a whopping 24 batters in 25 1/3 innings with the Chiba Lotte Marines in the NPB before being released.
Nakaushiro was then featured on an annual Japanese television program that showcases recently released baseball players, after which the D-backs signed him to a Minor League deal. That show wasn't the prime motivator for the acquisition, though: The southpaw had long been tracked by Mack Hayashi, the D-backs' director of Pacific Rim operations.
"[Hayashi] recognized that he was a prospect," Mike Bell, the D-backs' VP of player development said in a phone call with MLB.com. "[Nakaushiro] had a little bit of a setback, and we were just fortunate enough to have Mack over there at the right time. Mack has really good eyes. He's good at identifying players that can help and that are trending upward."
Though he lacks Johnson's fastball -- his tops out around 90 mph -- Nakaushiro used a sweeping slider and a variety of arm angles to post a 1.23 ERA across four levels last season. That earned him a shot at big league camp this Spring Training. Remove one rough outing in which the pitcher gave up five runs in one-third of an inning, and his numbers from camp look much better: 4 IP, 4 K, 2 BB, 1 ER.
Just watch as the 27-year-old hurler freezes Travis Jankowski with a slider that starts from behind Jankowski's head and sweeps to the outside corner of the plate:
Nakaushiro is back in Double-A to start the year, and there is good and bad news. The good: Nakaushiro is still striking out batters, with 26 Ks in 21 2/3 innings. That's good. He even started the year with just one earned run allowed in his first 11 1/3 IP.
The bad: Nakaushiro hit a rough stretch in early May that ballooned his ERA to 6.00 on May 9, but he's rediscovered his form with 8 2/3 shutout innings since then.
"Baseball is a tremendously difficult game, guys are going to go through their ups and downs," Bell said. "Yuhei has been so good for us, ever since he started throwing for us. He hit a little blip on the radar, and he's back on track now."
Though the D-backs' bullpen currently features two southpaws in Andrew Chafin and Jorge De La Rosa, the future is bright for the Japanese Big Unit: Bell and the D-backs "believe he can be a Major League pitcher and help us win games in the Major Leagues."