CYBER MONDAY BALLPARK TOURS SPECIAL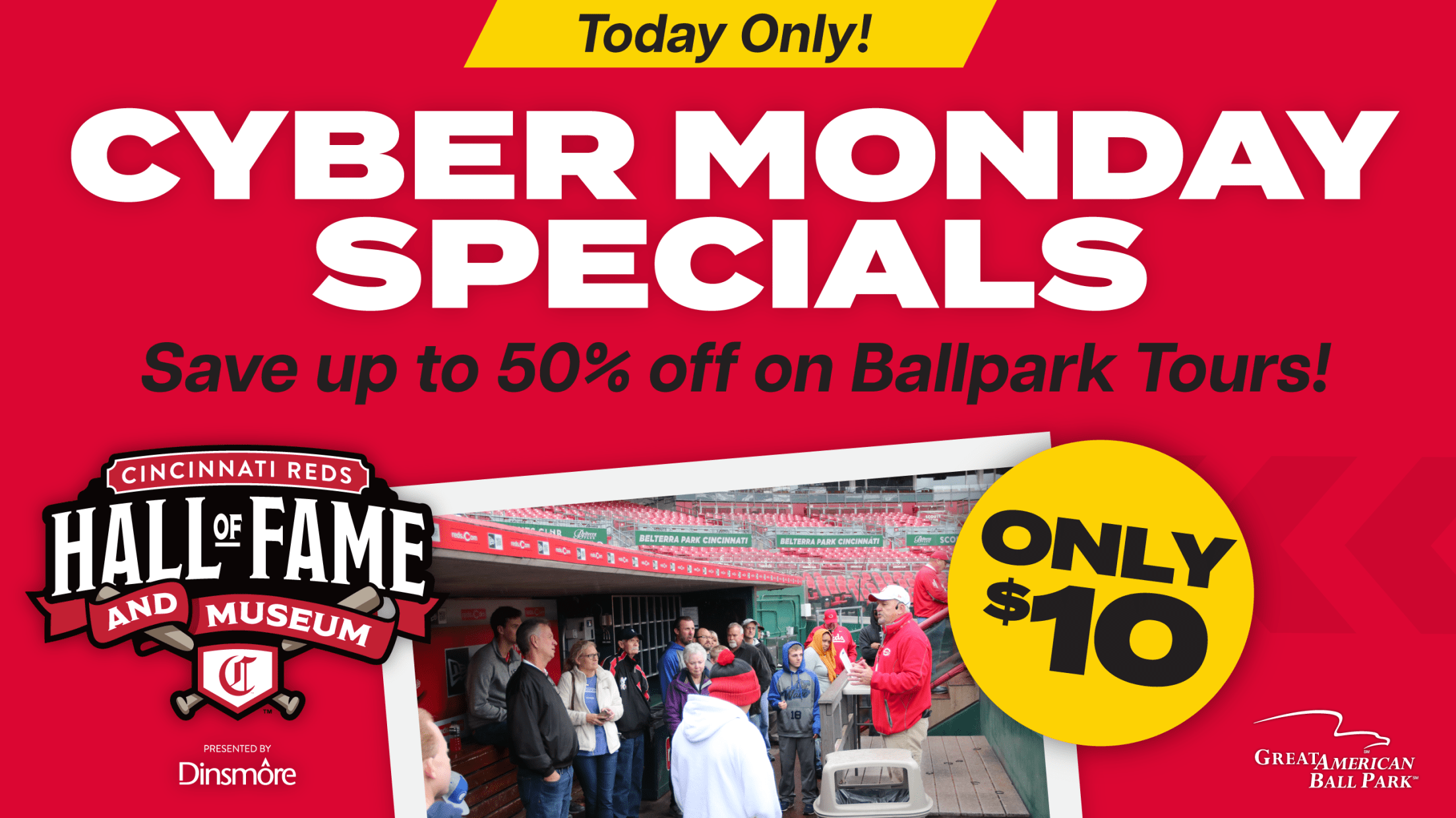 On CYBER MONDAY (November 29, 2021) the Reds Hall of Fame is offering a special on GREAT AMERICAN BALL PARK TOUR Vouchers!
Through this special deal, ticket vouchers can be purchased for only $10 - a savings of over 50% off the regular price! Each voucher is good for one person to attend a Great American Ball Park Tour on any date that tours are offered. Vouchers will be valid through December of 2022. Each voucher also includes same day access to the Reds Hall of Fame and Museum!
Vouchers can ONLY be purchased online via the link below on Cyber Monday (Nov. 29) from 12:01 a.m. until 11:59 p.m. Vouchers and redemption instructions will be mailed 2-3 business days from purchase date.
Great American Ball Park Tour Vouchers make GREAT stocking stuffers, so take advantage of these big savings!