The Legends Remembered Seniors Program brings the rich tradition and history of Cincinnati Reds Baseball to your facility with three interactive programs, and a private group tour of the museum.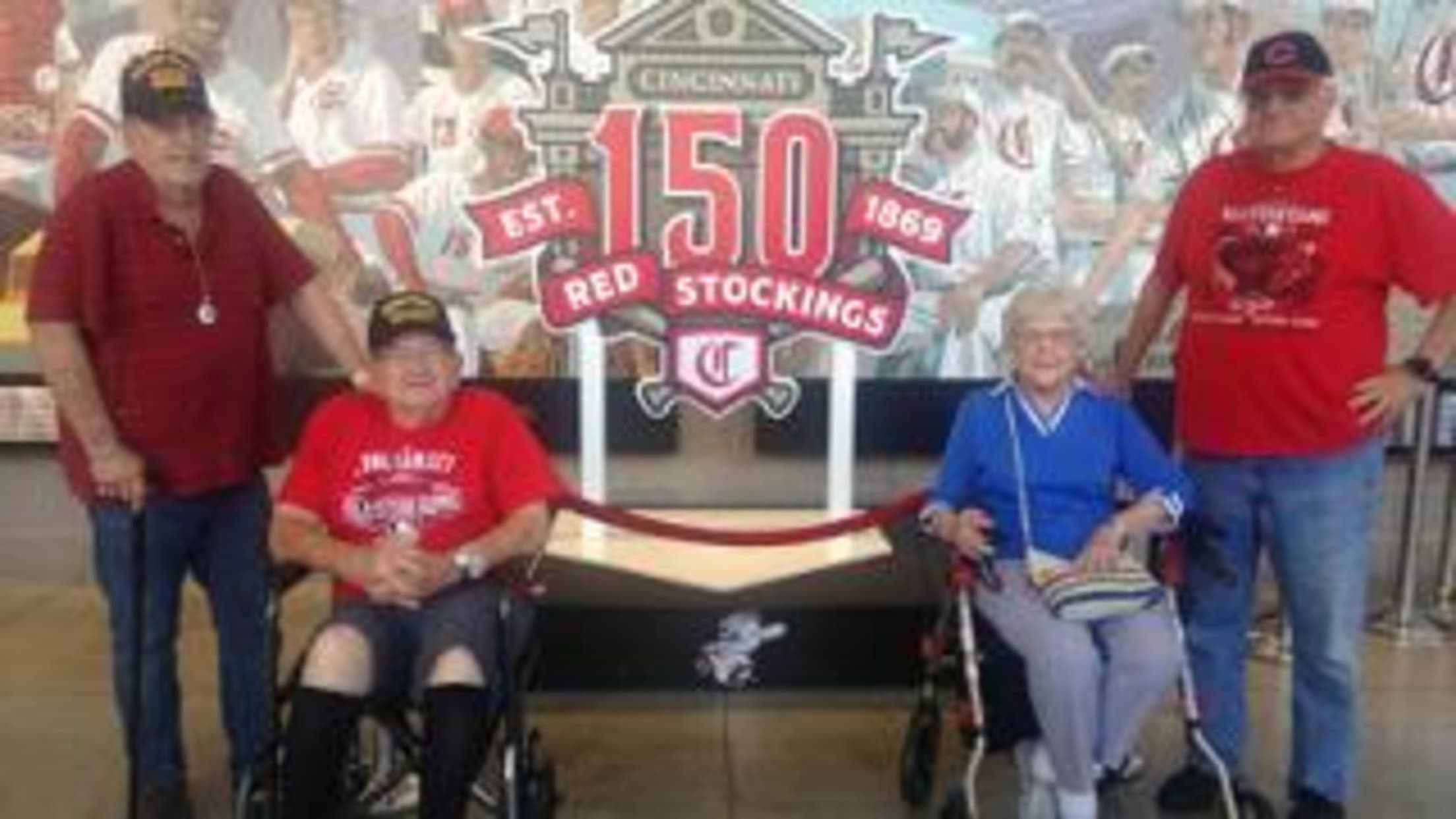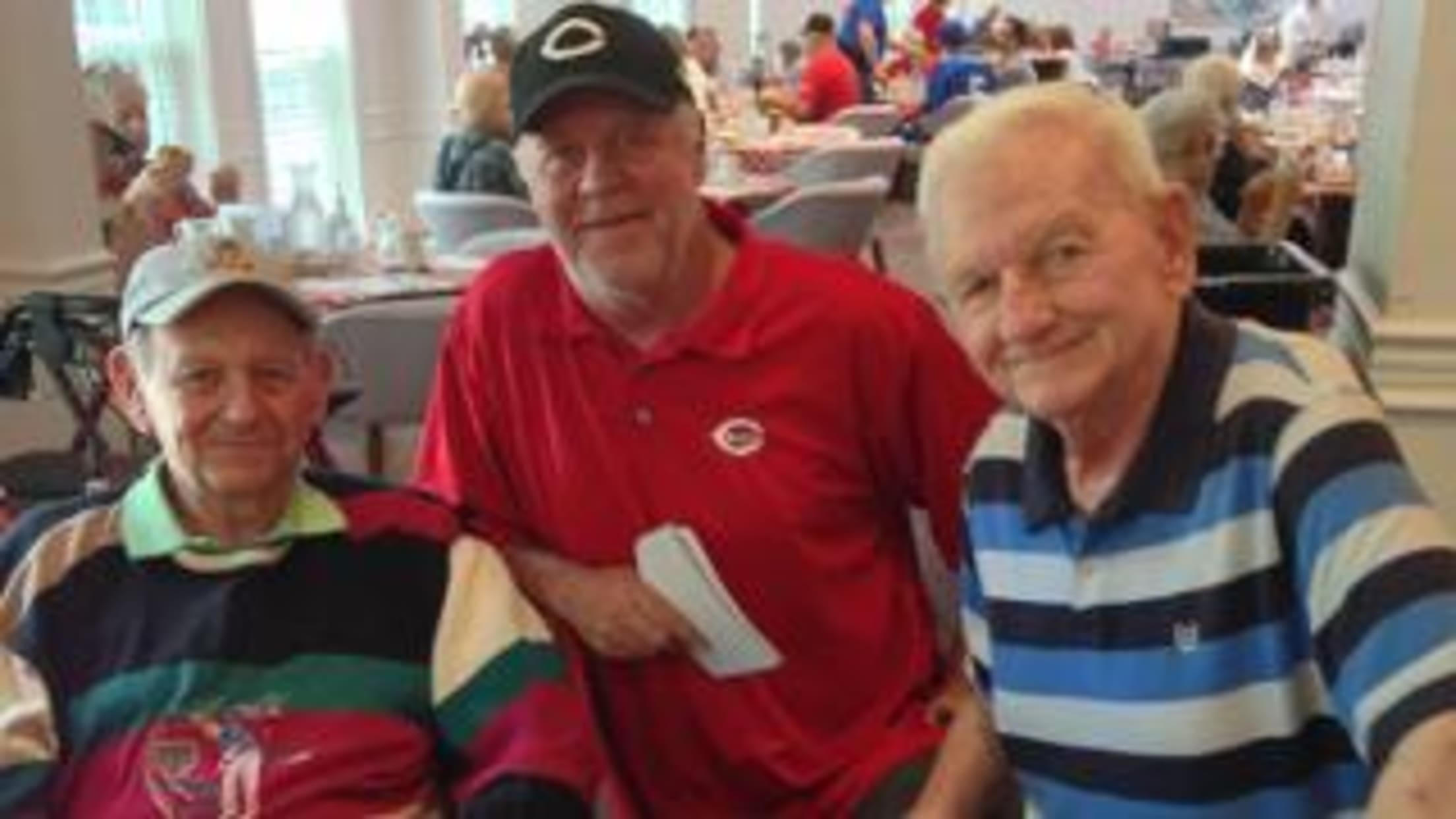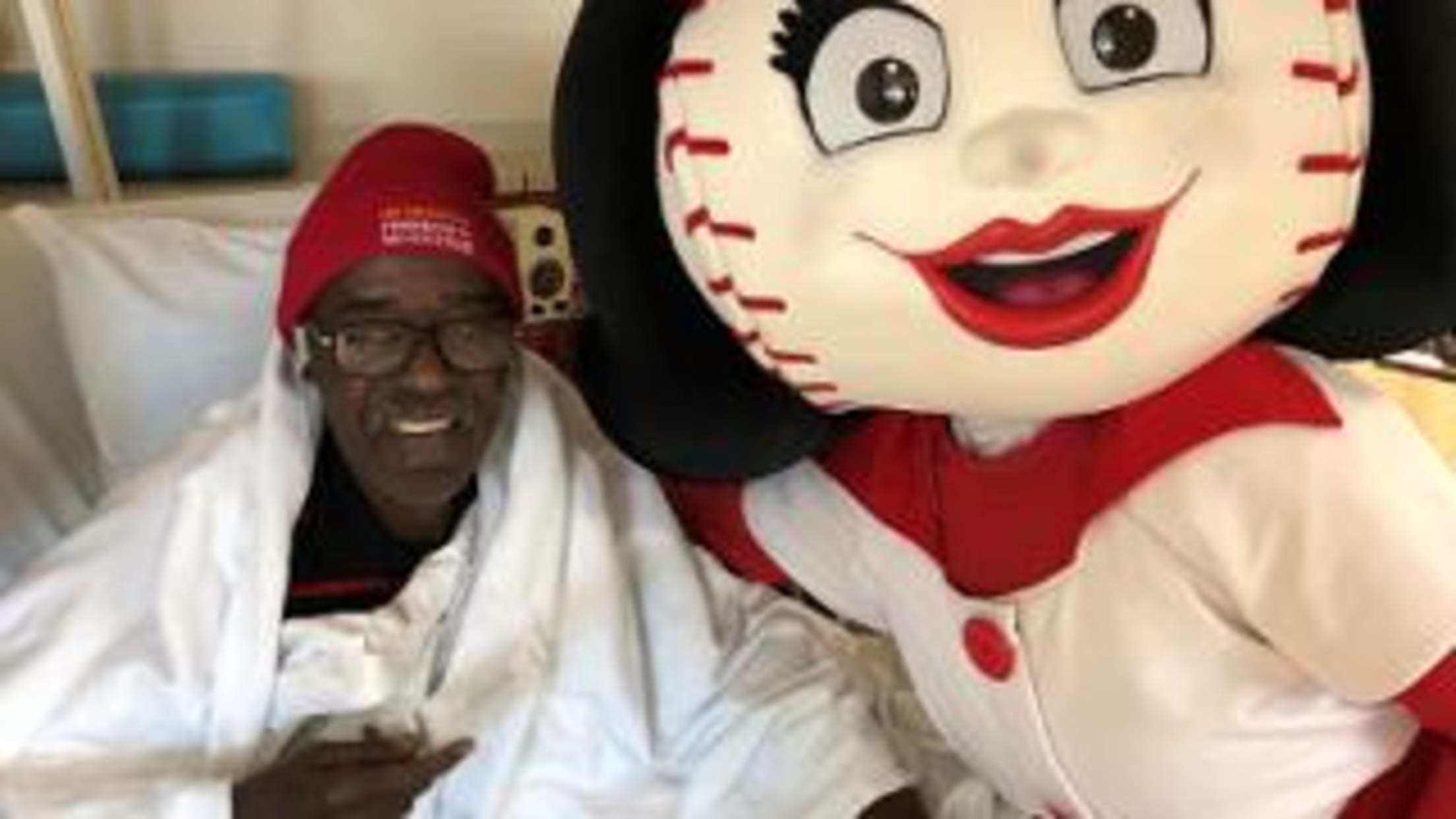 Created in 2016, the Legends Remembered program brings Reds history to life for residents of senior living facilities throughout Reds Country. This unique experience endeavors to allow senior Reds fans an opportunity to share in the Hall's mission through a variety of interactive programs. These include a traveling exhibit, comprised of artifacts from the Hall's expansive vault; a visit from a Reds celebrity, including former players, broadcasters, and more; and a tour of the Reds Hall of Fame and Museum, where baseball memories come to life. Also included – Baseball Memories, a program geared toward memory care units that allows residents to relive baseball memories and always brings a smile to faces through tactile, verbal, and visual experiences.
For more information, contact Dee Taylor at (513) 765-7931 or [email protected].
Four Elements to Each Legends Remembered Program
Traveling Show with a Mascot—The Reds Hall of Fame will bring a traveling display of artifacts to your facility on a mutually agreed upon date for a two hour period. Hall staff will be available to describe and discuss the exhibit. A Reds mascot will also visit the facility to interact with residents.
Special Guest Visit—The Reds Hall of Fame will bring a "special guest" for a one-hour period. He will tell stories, have a question & answer session and visit & take photos with your residents.
Hall of Fame Tours —Two (2) private group tours of the Reds Hall of Fame and Museum for up to 15 people each.
AND one of the following:
Baseball Memories Programming—The Reds Hall of Fame will provide Baseball Memories, a one-hour visit to your Memory Care Unit. This allows residents to relive memories through various sensory activities including tactile, verbal, and visual experiences.
OR
Hall of Fame Trivia— The Reds Hall of Fame will play a fun and interactive game with your residents that will highlight Reds history, players and moments.
PLUS MUCH MORE!