These were 10 moments from May, 2017 that reminded us why baseball is the greatest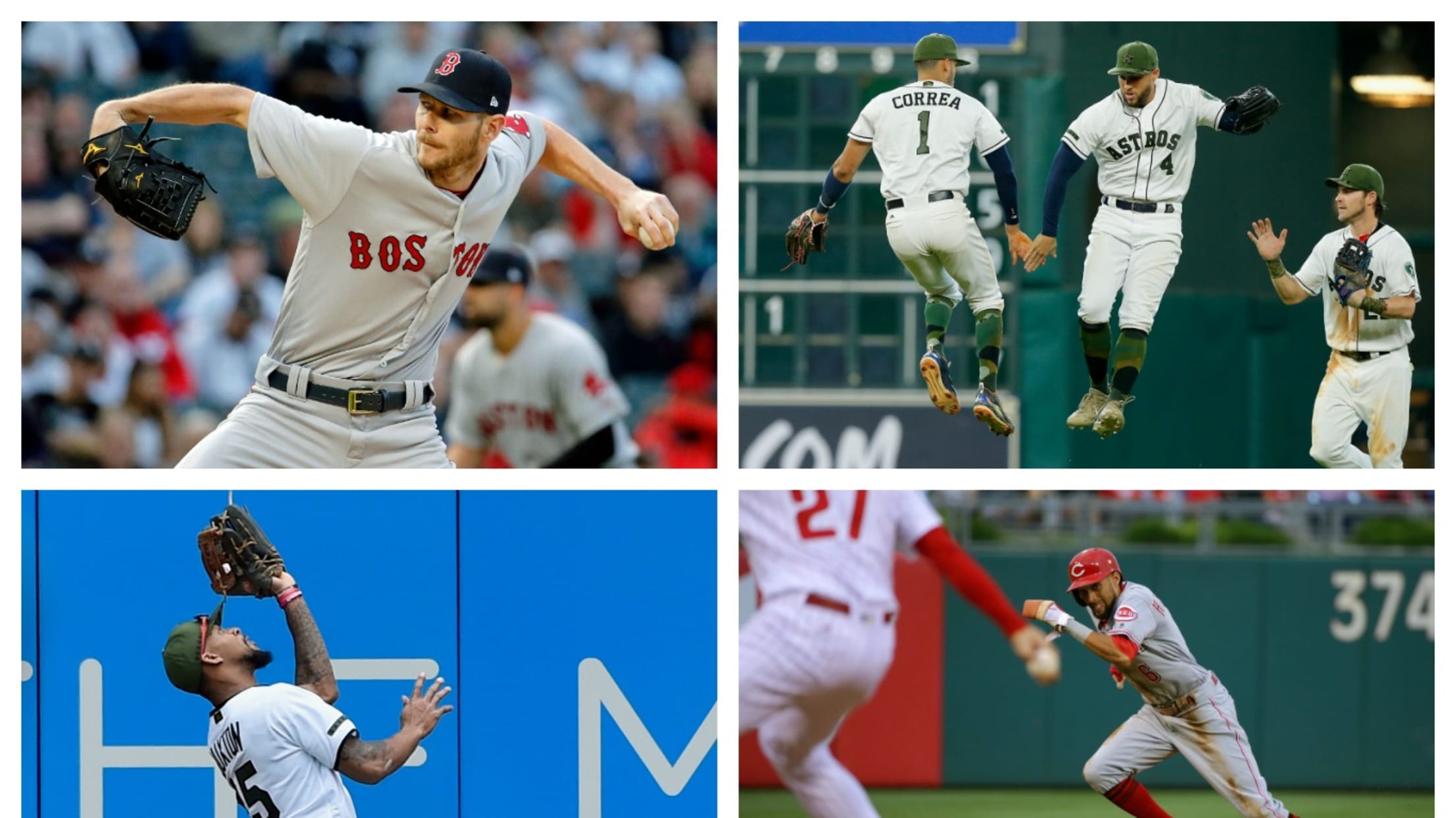 The season is a full third of the way through. The things that were once small sample size have become predictive. The standings now have a measure of authority. The glory of endless ballgames during summer vacation (if you're lucky enough to have one) is almost here.
Before we jump into June, let's relive the glory that was the month of May.
10. David Ross nearly won "Dancing with the Stars"
When you think of great dancers, you likely don't picture graying backup catchers who answer to "Grandpa," but Ross put all those thoughts to shame. Proving that John Lackey was right in saying Ross is "the most famous third-string catcher," Grandpa Rossy rode fast-improving dance skills, an effervescent personality and an outpouring of love from millions of Cubs fans to reach the finals of ABC's celebrity-studded dance competition:
Sadly, he couldn't add a DWTS trophy to his two World Series titles. But we think he'll be OK with a second-place finish.
Trophy Tour 😂 @DancingABC @Cubs pic.twitter.com/DD0x7abLl0

— David Ross (@D_Ross3) May 29, 2017
9. Andrew McCutchen is still fun
Since joining the league in 2009, McCutchen has been one of the most fun, exciting and best players in the Majors. But over the past season and a half, McCutchen has struggled. At times it felt like you needed to watch between splayed fingers, and his infectious smile was often missing.
After being rested for a few days, the McCutchen of old may have returned. A two-run home run on May 27 was followed by a walk-off shot on May 29, and Cutch gave true meaning to the term "walk-off."
8. Byron Buxton is a defensive delight
Although he has yet to show off the power and contact abilities that made him a two-time No. 1 overall prospect, there was never a question of whether Buxton could handle center field.
He leads the Majors with 10 four-star catches and makes the sublime look routine. For example, he raced back to the wall and leaped to rob Carlos Santana of extra bases. With his glasses flying off his face, it was an inverse "Deal with it" meme.
He can jump to the left. And can step to the right. Except these are a lot of steps:
7. Billy Hamilton is an unstoppable basestealing machine<o:p>
<o:p>
Hamilton was always fast. But he's now added the skills necessary to get on base and pick the exact right moment to run. After getting on-base at a .331 clip, Hamilton completely took over games with his legs, finishing 18 of 21 on the bases in May.
With 28 stolen bases, Hamilton is on pace for 89 this season. That would make him the first player since 1988 to get more than 80, which Rickey Henderson and Vince Coleman pulled off that year.
6. Joey Gallo can hit the ball a very long way
Gallo displayed almost unheard of power in the Minor Leagues, hitting 40 home runs at the age of 19 and 42 home runs at age 20. This year, with Adrián Beltré on the DL, Gallo finally broke out.
Though the slugger may be Rob Deer 2.0 as he struggles to keep his average over the Mendoza line, he's made up for it with some of the most majestic blasts you'll ever see. He's cracked out 16 home runs this year, with each one resembling a lightning bolt returned to the heavens.
5. Aaron Judge is your new favorite player
Gallo's home runs might be monstrous, but Judge's have started a movement … literally. Check out the judiciary-loving Yankees fans that have their very own section.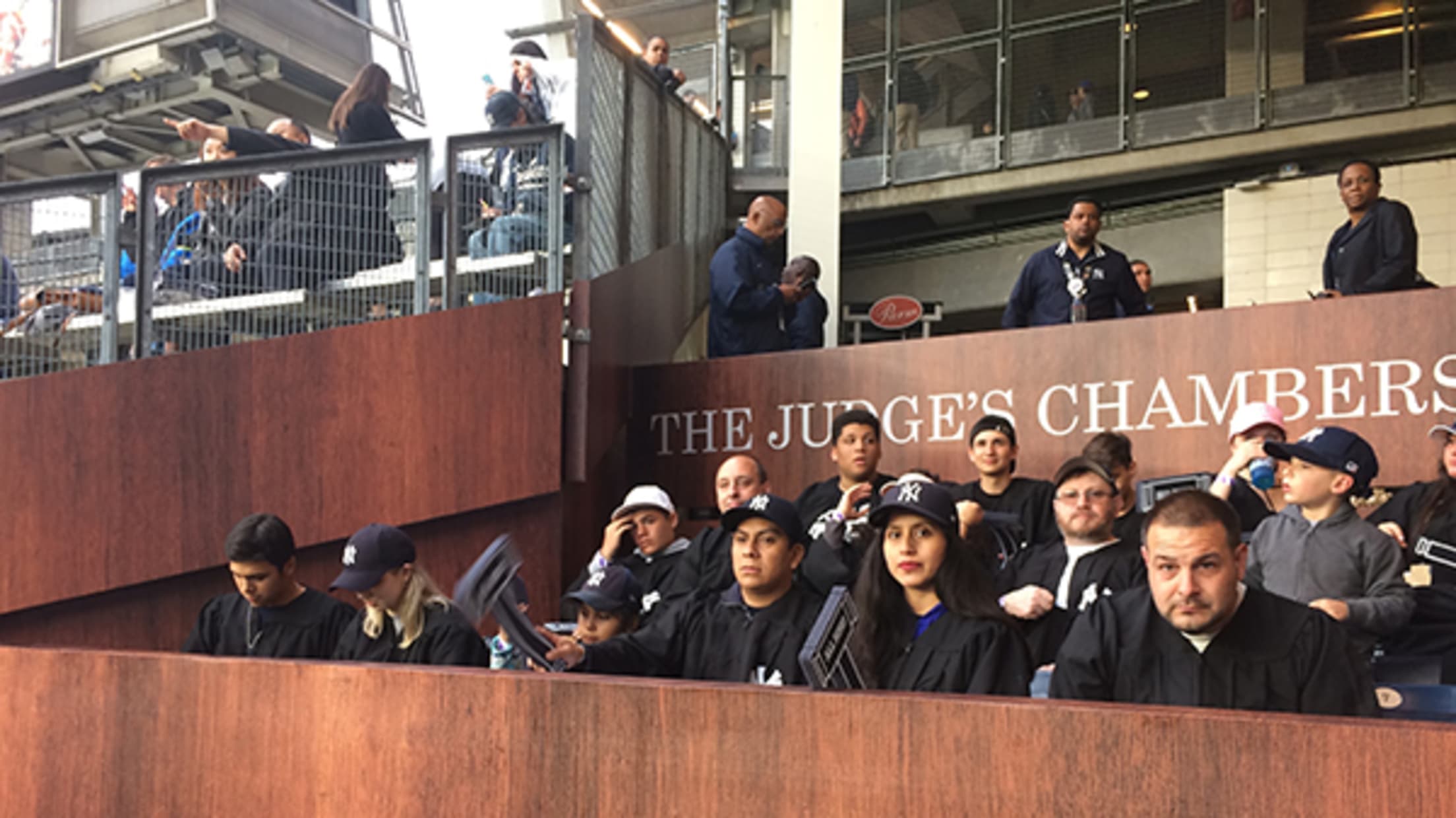 Judge seemingly has blasted home runs at will -- not caring for the person that must update stats pages with another tally in the dinger column. He's cared little for personal property, too -- even if this BP home run doesn't count as one of his league-leading 17 dingers on the year:
Aaron Judge destroyed a baseball that then destroyed a TV in one of the @Yankees new outfield terraces.

Wow 😮😮 pic.twitter.com/GkKilEJ4hF

— Matthew Stucko (@MatthewStucko) May 2, 2017
There's not a court that would rule against him.
4. Mike Trout was somehow even better than usual
Two, two, one, two, one. No, that's not the broadcast of a numbers station -- rather, that's Mike Trout's annual finish in the MVP voting. Frankly, we didn't think he could get better.
We thought wrong. Before a thumb injury ended his month and sent him to the DL for the first time in his career, Trout was hitting an otherworldly .297/.484/.797, with nine home runs and five stolen bases. To put that month in context, over the course of a full season, Trout's May performance would result in 73 home runs and 40 stolen bases.
Mix that in with Trout's always phenomenal defense and, well, he might have his 2017 AL MVP already wrapped up -- even if he is out for the next six-to-eight weeks.
3. The Rockies are still shocking
With 33 wins, the Colorado Rockies are tied with the Dodgers, Nats and D-backs for the most in the National League. Loaded with young and exciting talent, analysts and fans thought Colorado would be exciting, but few would have figured them to play over .600 baseball through the first two months. That they're doing it with ace Jon Gray missing may be even more surprising. Without Gray, they still have three pitchers -- Antonio Senzatela, German Márquez and Kyle Freeland -- with sub-4.00 ERAs.
Though credit is due to those hurlers, the defense has played a massive role as you can see with the naked eye. Former-shortstop-turned-catcher Tony Wolters does amazing things behind the dish, and Nolan Arenado creates a feast for the eyes every day.
2. Chris Sale is the strikeout king
Changing sock colors isn't the only difference for Sale this year. Sale is throwing his fastball harder and using his slider and changeup more than ever. That led to the left-hander striking out 10-plus batters in eight straight starts to tie a record set by Pedro Martinez.
This may be a GIF from a single game, but it's also what the entire season has looked like for the Gumby-like lefty:
With strikeouts on the rise across the league, it's hard to stand out. And yet, here we are. If Sale keeps it up, he'll finish with the seventh-highest single-season K/9 of all-time.
1. The Astros are running away with this thing
It's looking difficult for the Rangers to win a third straight AL West title, because the Astros are showing no signs of weakness.
Thanks to Carlos Correa, José Altuve and George Springer leading the way, the team is first in the league in runs scored.
With Dallas Keuchel and Lance McCullers decimating batters -- Keuchel has a 1.81 ERA on the year, while McCullers had a 0.99 mark for the month -- the team has the second-lowest ERA in the game. And that's without mentioning that Chris Devenski has become the throwback reliever of our dreams.
When you score a lot and don't give up many runs, you're going to win games. The Astros are doing just that: They're a Major League-best 38-16, with 22 of those wins coming in May. The signature performance from the month saw the team score 11 runs in the eighth inning against the Twins to erase a six-run deficit.
Though the roster is strong, we know the real reason for the team's success: Yuli Gurriel's hair. If they keep playing this way, the team won't need to host Gurriel hair giveaways -- fans will just wake up one morning with this cut sprouted atop their head as if by magic.
Teams in this article:
Players in this article: