It's been 16 years since the Mets drafted David Wright
Unlike a lot of franchise icons, great things weren't necessarily expected from David Wright. Leading up to the 2001 Draft, he wasn't a can't-miss, top-10 prospect. In fact, he just barely went in the first round: On June 5, the Mets selected Wright with the 38th pick in the Draft, a compensatory selection they were awarded after postseason hero Mike Hampton signed a record-breaking contract with the Rockies the previous winter.
Wright didn't make an immediate splash. Just a year after he was drafted, New York GM Steve Phillips offered him to Toronto for outfielder Jose Cruz Jr. Toronto's response? "I'm not trading a Major League player for some guy in the [Class A] Sally League." It took four years -- including two full seasons in Class A -- for him to make the Major Leagues.
Of course, once he got there, he made sure every team knew what they were missing. So, in honor of his 16 years in professional baseball -- with hopefully a few more to come -- let's take a look back at one of the greatest careers in Mets history.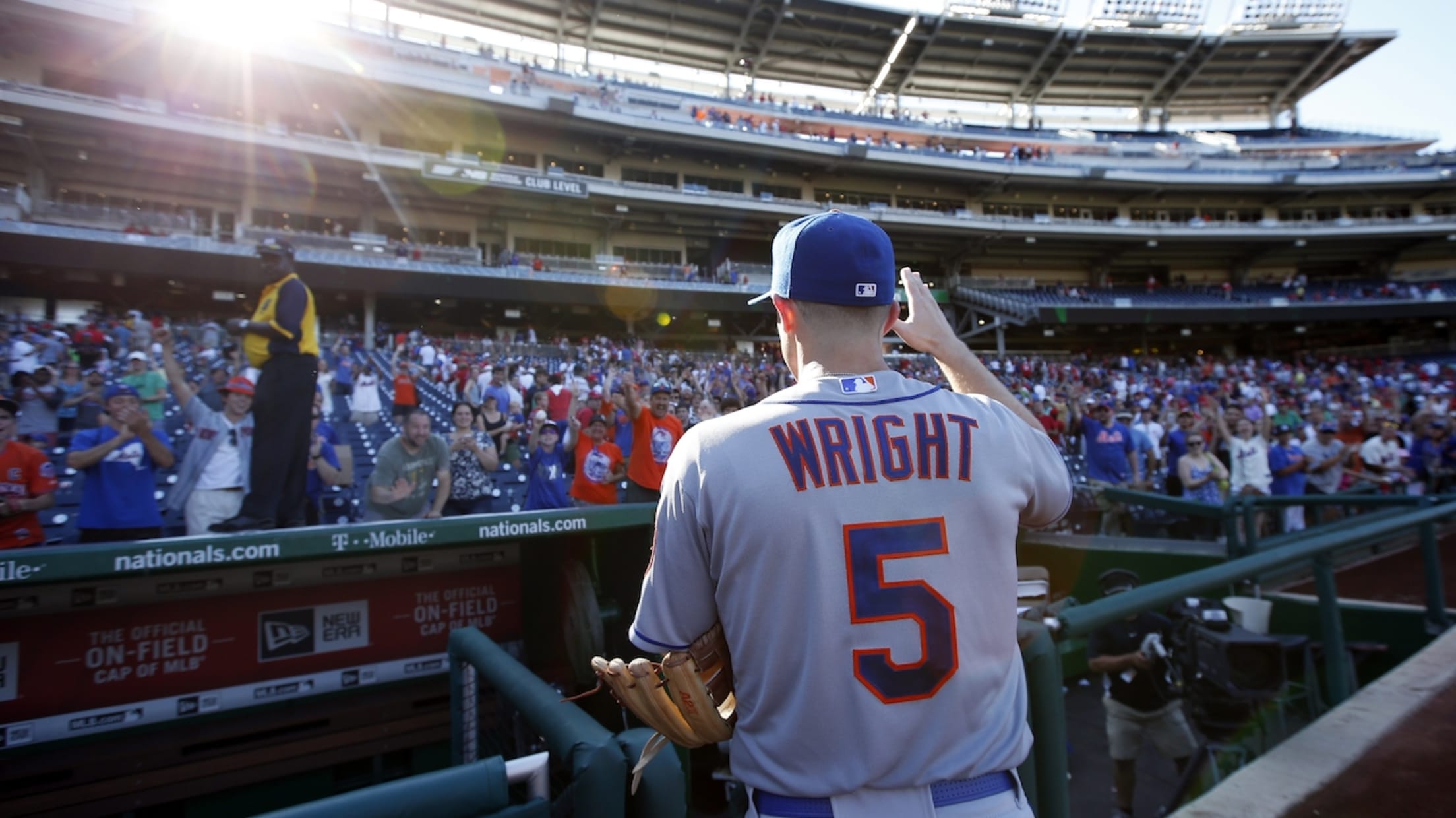 The day after making his debut, he recorded his first hit, a double off of Montreal's Zach Day.
A year later, against the Padres at Petco Park, he proved that he didn't even need a glove:
With some help from new acquisitions Carlos Beltrán and Carlos Delgado, Wright turned the Mets into World Series contenders in 2006: He slashed .311/.381/.531 and finished ninth in NL MVP voting that year, including a home run in his first All-Star Game at-bat ...
... and a walk-off single against Mariano Rivera in a hotly contested Subway Series.
Alas, New York fell just short of the Fall Classic that year. But when the team finally got there in 2015, Wright made sure to leave his mark: Despite appearing in just 38 regular-season games due to injury, he was in the starting lineup for Game 3 at Citi Field and put the Mets on the board.
Of course, no David Wright retrospective would be complete without the World Baseball Classic, where he was so good that he earned himself the nickname to end all nicknames: Captain America. His contributions to the country began back in 2009, when he sent Team USA to the semifinals with a walk-off single against Puerto Rico:
Then, in 2013, he one-upped himself with a grand slam against Italy:
In all, Wright's made seven All-Star teams with the Mets, winning two Gold Glove Awards and finishing in the top 10 in NL MVP voting in four different seasons. He holds a bundle of the franchise's offensive records. And to think, it was all made possible by the Denver school system.
Teams in this article:
Players in this article: