Mariano to the Tigers? Five Trade Deadline blockbusters that almost became reality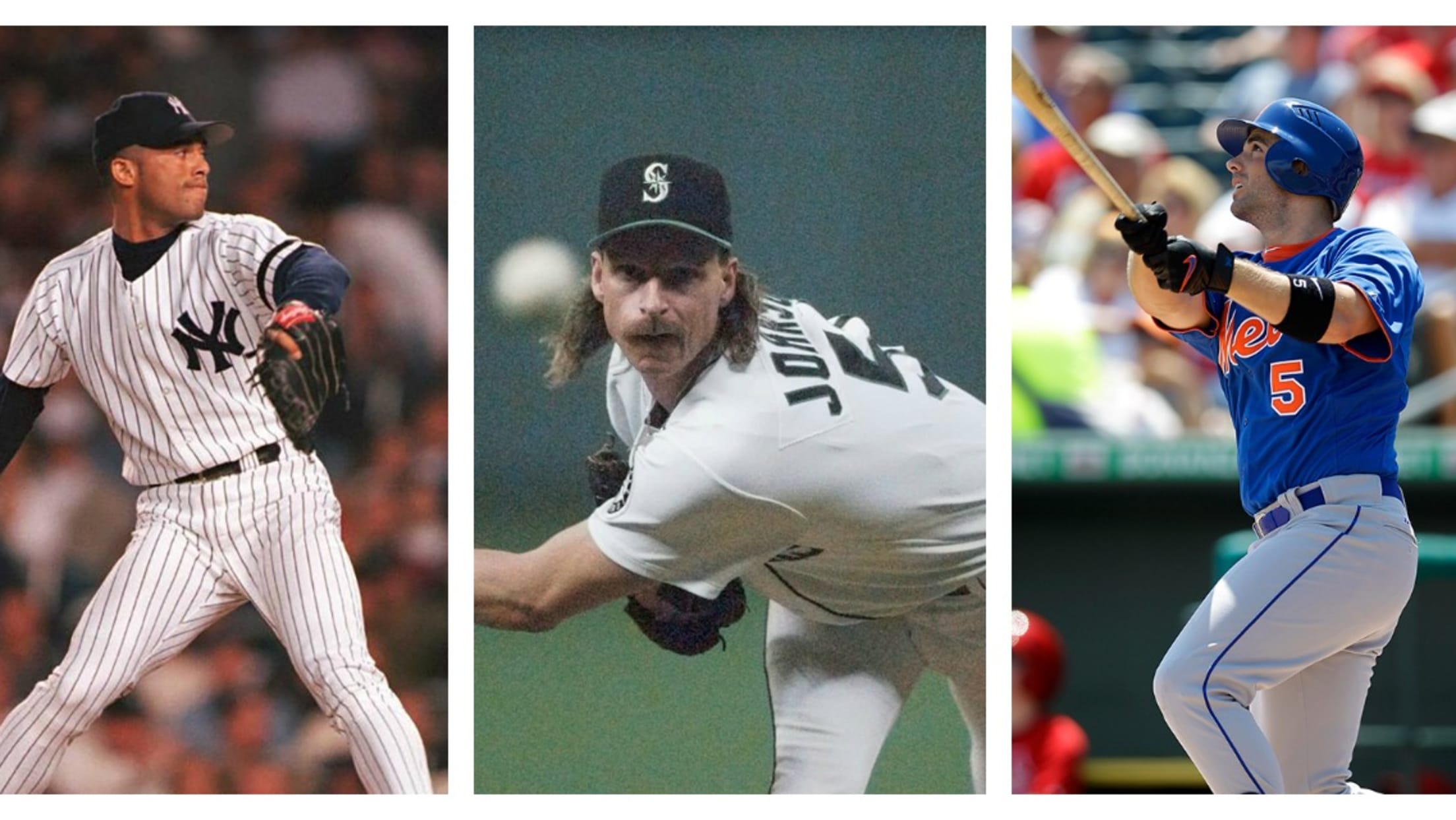 Each year, we spend the first few months of the season getting a clearer idea of who's in, who's out and who's rebuilding. And then, each year, the non-waiver Trade Deadline comes along and turns all that on its head: From Mannywood to CC's second half to a Cespedes for the rest of us, it's a near guarantee that a blockbuster will come along and blow up our expectations.
But for all the Deadline deals that have altered the course of baseball history, there are even more that nearly did -- until the Baseball Gods and/or a poorly timed round of golf intervened.
Mets trade Wilmer Flores and Zack Wheeler to Milwaukee for Carlos Gómez, 2015
For those who happened to spend last summer in a Twitter-proof bunker, a quick review of all the twists and turns of the Mets' 2015 Deadline. With pitching to spare and needing a big right-handed bat, New York had found a deal: top prospect Zack Wheeler and homegrown infielder Wilmer Flores for center fielder/avant garde swing artist Carlos Gomez.
By Wednesday, July 29, the teams had agreed in principle -- and as word began to spread through the ballpark that night, Flores couldn't help but tear up at the thought of leaving the Mets.
Except, well, everyone had jumped the gun: A problem showed up during Gomez's physical, and soon, the trade was off (Gomez was later traded along with Mike Fiers to the Astros). Flores would stay in Queens, hitting a walk-off just a couple nights later against the division-leading Nats. As for that right-handed bat the Mets needed? The team found a decent alternative.
Royals trade Carlos Beltrán to Yankees for Robinson Canó and Dioner Navarro in 2004
Stuck in last place in the AL Central, the '04 Royals were looking to sell and stock the farm heading into the Deadline. The first-place Yankees, however, were very much buyers -- and they had their eye on Kansas City's best player, center fielder Carlos Beltran.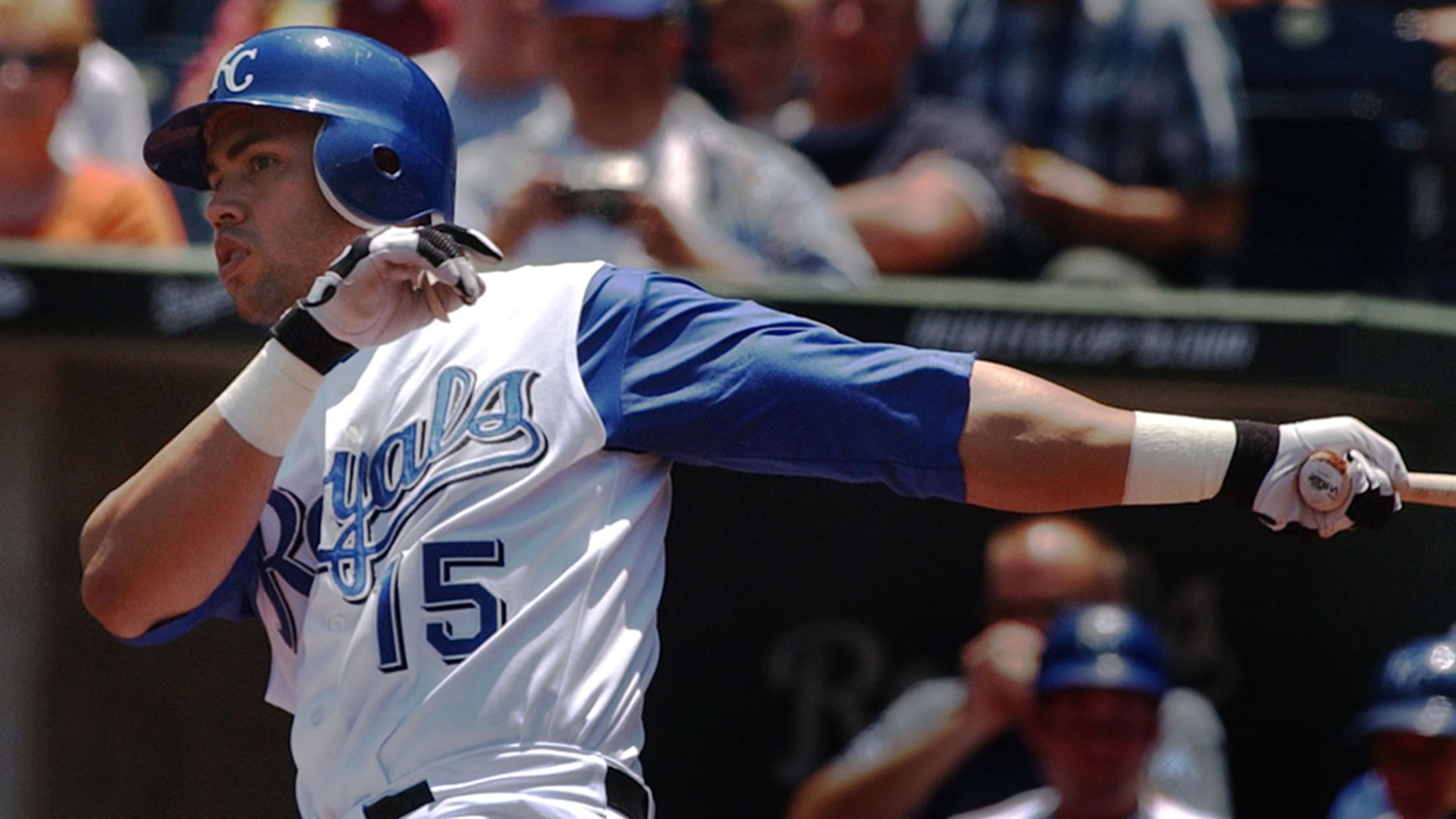 Talks soon hit a snag, though. Royals GM Allard Baird wanted a third baseman and a catcher in return, and New York was thin on impact prospects at the hot corner. So the team came up with a solution: Shift Double-A second baseman Robinson Cano -- who at the time was well-regarded for his bat, but by no means a can't-miss prospect -- from second to third for a few days, and let the Royals scout him. Kansas City liked what it saw, and together with Dioner Navarro, the Yankees thought they had a deal ... until the Astros swooped in.
Houston offered John Buck, Mark Teahen and pitcher Mike Wood, and the Royals decided that it was the best package on the table. Cano remained in the Bronx, while Beltran eventually found his way there -- 10 years later.
Yankees trade Mariano Rivera to Detroit for David Wells, 1995
Ah, Mariano Rivera -- icon, future Hall of Famer, almost Tiger? Before the greatest closer of all-time was a closer, he was a lanky starter from Panama, discovered by the Yankees after he came on to pitch in relief during an amateur tournament ... as a shortstop. Mo struggled early in his Minor League career, though, posting a 5.51 ERA in Double-A Trenton in '95 -- and with the Yankees in postseason contention for the first time in years, GM Gene Michael decided to put Rivera on the trading block.
New York was in the market for a rotation upgrade, and Wells -- having a stellar season with a 3.04 ERA in Detroit -- was an obvious candidate. Just before the Deadline, the teams were closing in on a Rivera-for-Wells trade -- until Michael noticed that his prospect's velocity was increasing.
"I never said yes. And right about that time, Mariano's velocity in the Minors jumped to 95-96. I didn't believe it when I saw our report, but I checked it out with scouts from other teams who were there, and it was true. At that point there was no way I was trading him."
Wells was eventually dealt to the Reds, forcing the Yankees to look elsewhere -- specifically, to the Blue Jays, with whom they'd strike a deal for reigning AL Cy Young Award winner David Cone. That worked out OK:
Mets trade David Wright to Toronto for Jose Cruz Jr., 2002
For 13 years, David Wright has been synonymous with the Mets, from first-round pick to MVP candidate to full-on Captain America. But if it weren't for a rival GM turning him down, he might've have gone down in history as Mr. Blue Jay. Er, Captain Canada? We digress.
Wright was still years away from stardom in 2002, on his way to hitting .266 over a full season in the Class A South Atlantic League. And with the Mets looking to make a move at the Deadline, GM Steve Phillips made his third baseman available -- going so far as to call the Blue Jays and offer Wright straight up for outfielder Jose Cruz Jr., who had hit 34 homers and slashed .274/.326/.530 the year prior. According to his assistant GM at the time, Keith Law, Toronto GM J.P. Ricciardi wasn't having it:
"The offer was made, though; I was there when the call came in. J.P.'s reaction was, 'I'm not trading a Major League player for some guy in the Sally League.' And that was pretty much that."
Two years later, that guy in the Sally League made his Major League debut, slashing .293/.332/.525 in his first year with the Mets -- and he hasn't looked back since.
Mariners trade Randy Johnson to Toronto for Steve Karsay and Mike Timlin, 1993
The Blue Jays were reigning World Series champs in 1993, but GM Pat Gillick wasn't satisfied. He wanted another title, and he was chasing two future Hall of Famers to get it: Rickey Henderson and Randy Johnson.
As the Deadline approached, Gillick had two different deals going -- Henderson for Karsay and a player to be named later, Johnson for Karsay and Timlin. The Big Unit, though, was his first choice. After years of a lot of potential and not a lot of control, Johnson had finally put it all together with the Mariners, finishing the season with a 3.24 ERA and a runner-up finish in the AL Cy Young Award race. There was just one problem: Seattle GM Woody Woodward was out golfing, and in the era before cell phones, Gillick couldn't get a hold of him.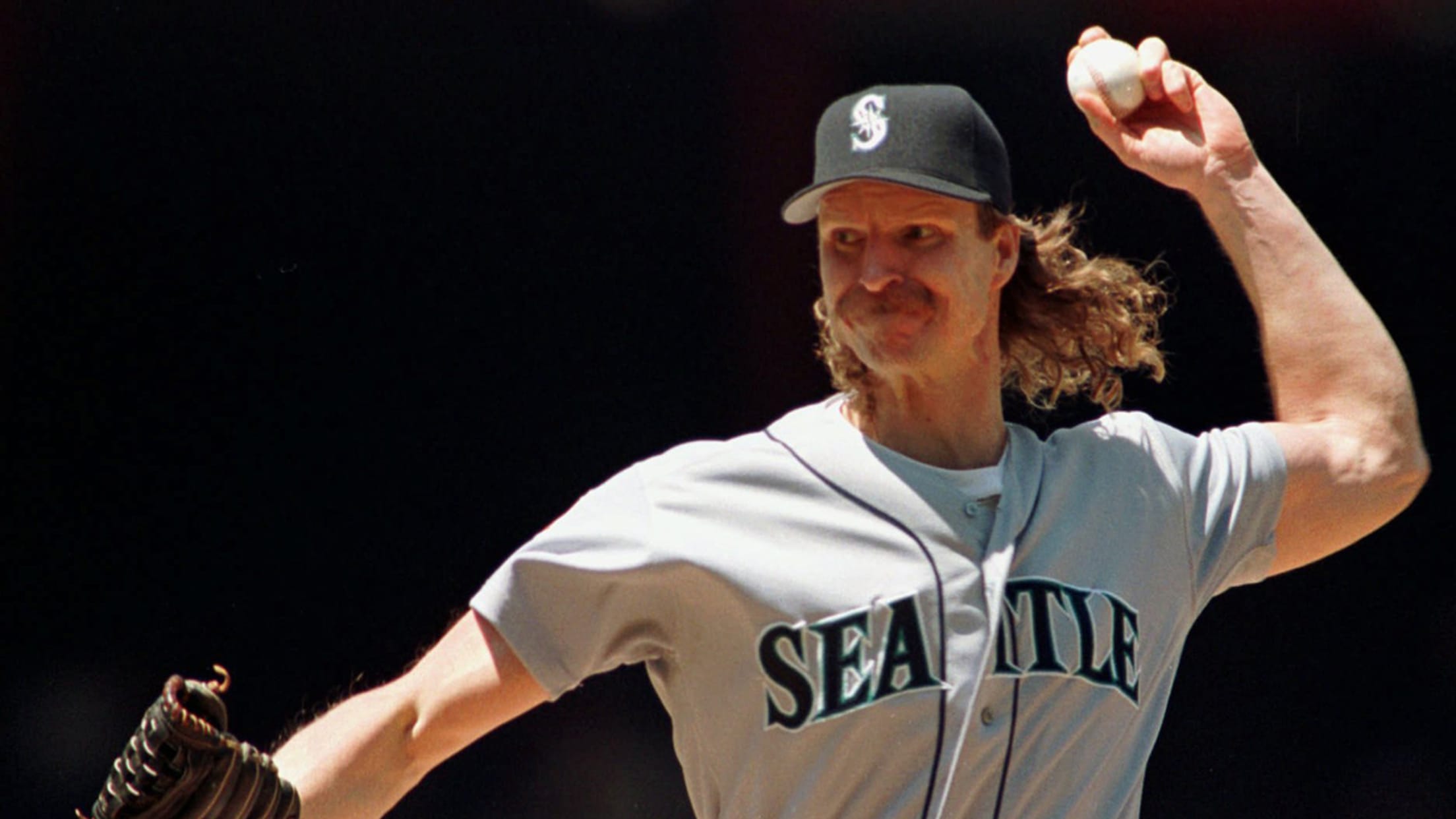 With the clock ticking, Gillick didn't want to be stuck with nothing, so when then-Oakland GM Sandy Alderson called to say he had accepted the Henderson deal, Gillick said yes. Don't worry, though, this roller coaster is just getting started: Henderson informed the A's that he wanted compensation for waiving his no-trade clause, throwing a wrench in the works. While that was being negotiated, Woodward finally called -- he wanted to move forward with the Johnson deal.
By that point, though, Gillick had already given his word to Alderson, and he felt compelled to honor the Henderson trade. With just minutes left on the clock, the Jays, A's and Henderson all reached an agreement, and Rickey was sent to Toronto. Gillick probably doesn't have too much buyer's remorse: Rickey stole 22 bases in 44 games down the stretch in Toronto, and the season ended on a high note.