How do this year's impending free agents compare to some of the best contract years ever?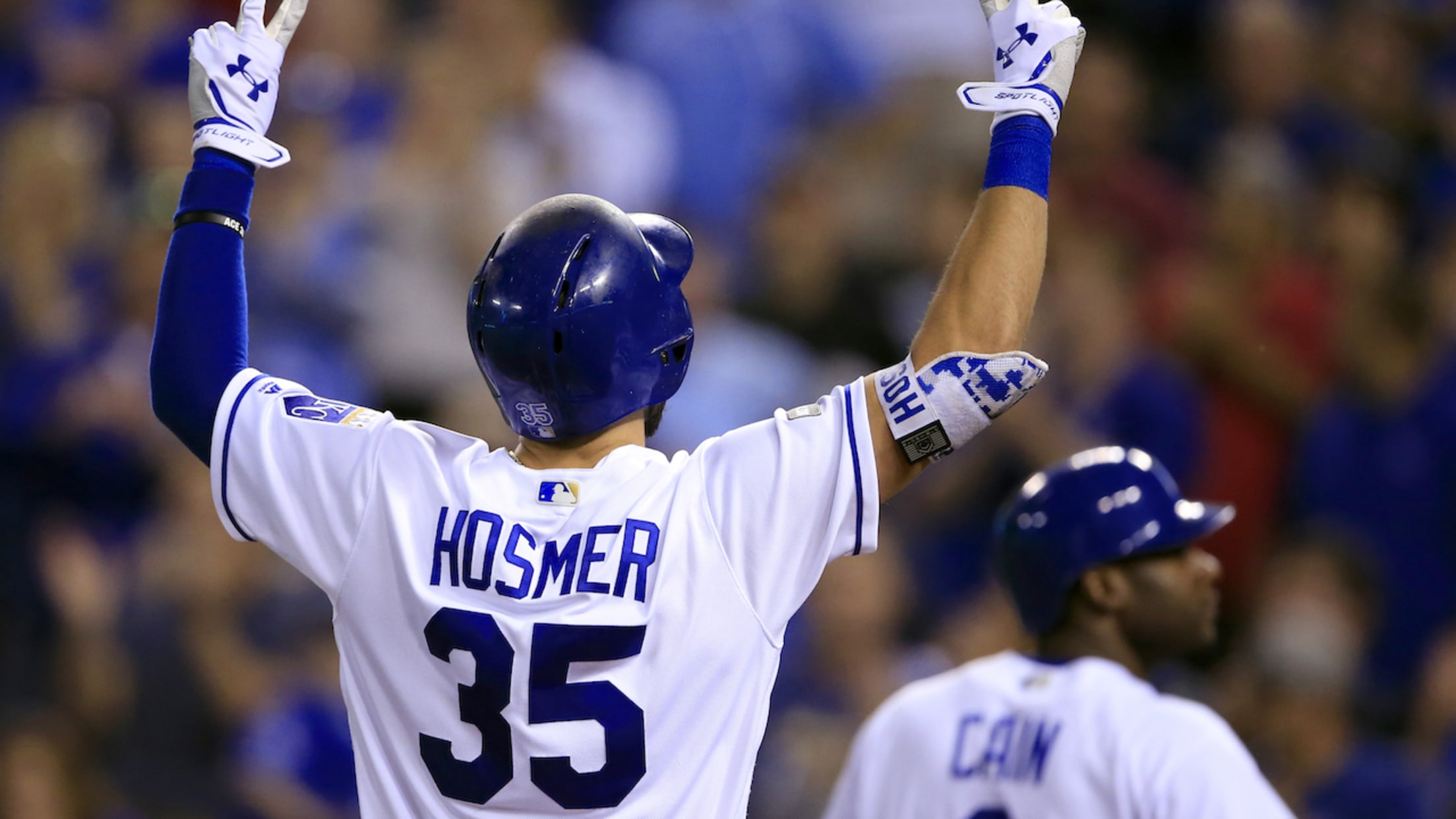 Kansas City Royals' Eric Hosmer (35) celebrates his three-run home run during the seventh inning of a baseball game against the Tampa Bay Rays at Kauffman Stadium in Kansas City, Mo., Tuesday, Aug. 29, 2017. (AP Photo/Orlin Wagner) (Orlin Wagner/AP)
Legendary manager Sparky Anderson used to have a saying: "Just give me 25 guys on the last year of their contract; I'll win a pennant every year."
While big leaguers certainly aren't taking any seasons off, nothing inspires a breakout year quite like a contract year -- the final season before a player hits free agency, one last chance to show teams how good he can be. The 2017 season is no exception: Zack Cozart has caught fire at the plate en route to becoming one of the best shortstops in baseball, Yonder Alonso has nearly doubled his career home run total and Eric Hosmer and Mike Moustakas have made good on their top-prospect potential in Kansas City.
But while all those performances are impressive -- and will likely lead to some hefty new deals -- how do they stack up among the best contract years in recent memory?
Adrián Beltré, 2004 Dodgers
Career prior to contract year: .262/.320/.428, 99 homers over six seasons
Contract year: .334/.388/.629, 48 homers, 121 RBIs
One of the biggest talents ever to come out of the Dominican Republic, the Dodgers signed Beltre as a 16-year-old back in 1994. And as the years went on, the hype only grew: Beltre was so impressive in the Minors that L.A. promoted him straight from Class A to the Show, and he made his big league debut at just 19.
From there, though, Beltre hit a wall. He posted a 97 OPS+ over his first six years with the Dodgers, and as he entered the final year of his rookie deal, it was fair to wonder where his career was headed. And then 2004 happened.
Beltre put together a dream season, setting career-highs across the board and finishing second in NL MVP voting as the Dodgers won the NL West for the first time in a decade. That winter, he signed a five-year, $64 million deal with the Mariners, and while he was up and down in Seattle, he's put together a compelling Hall of Fame case over the last seven years with the Rangers.
Mark Davis, 1989 Padres
Career prior to contract year: 4.00 ERA, 1.31 WHIP, 41 saves over eight seasons
Contract year: 1.85, ERA, 1.05 WHIP, 44 saves, NL Cy Young Award
For the first few years of his career, Davis was not a likely candidate to be baseball's richest man. After struggling as a starter with the Phillies, the lefty spent five middling seasons as a reliever with the Giants, who traded him to San Diego in 1987 as part of a deal for outfielder Kevin Mitchell.
With the Padres, though, Davis took off. He emerged as the team's closer in 1988 and turned into a superstar in '89, saving a Major League-leading 44 games -- three more than he'd notched in his entire career to that point -- and winning the NL Cy Young Award.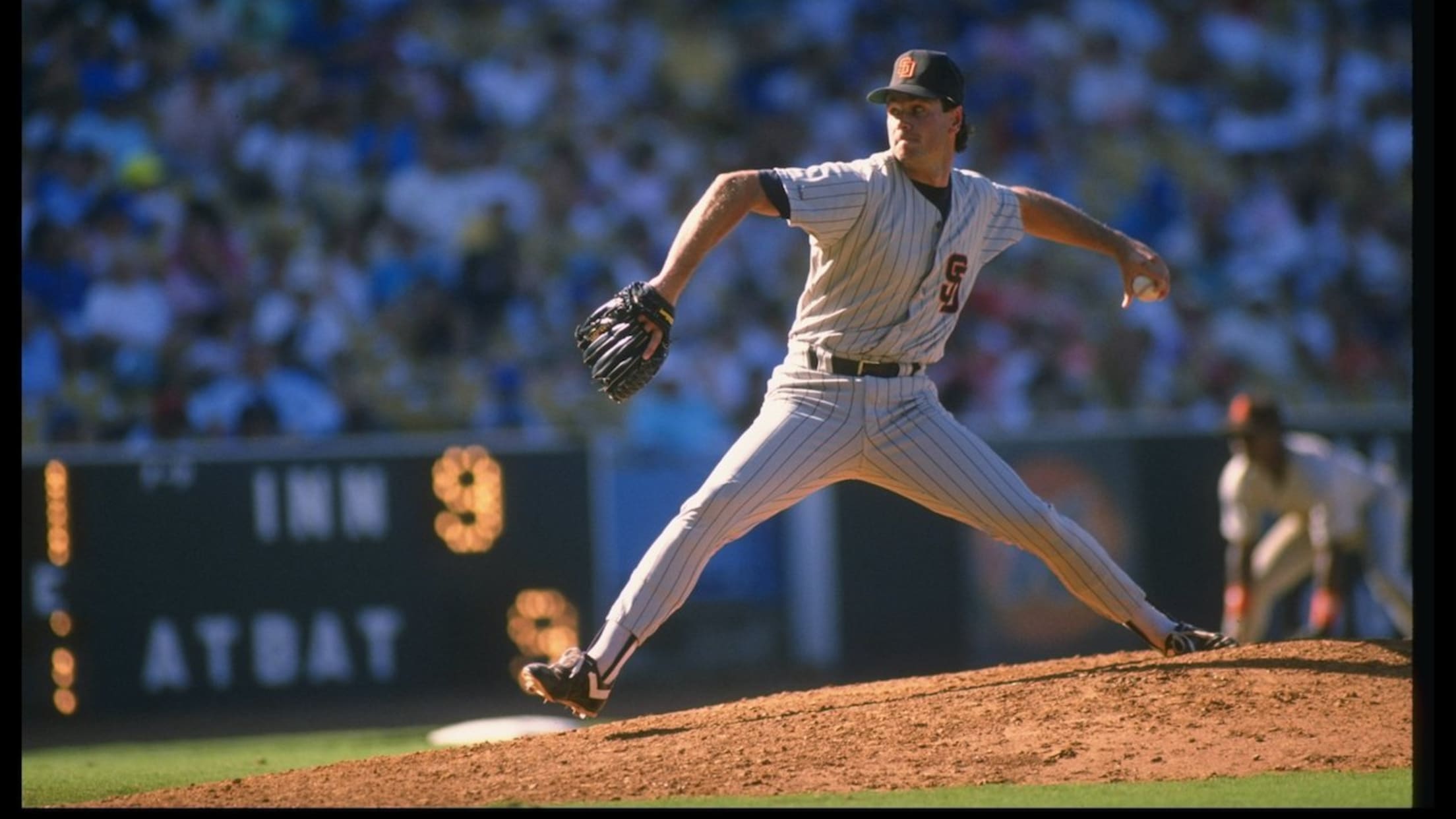 With closers becoming more and more important, the Royals pounced, inking Davis to a four-year, $13.5 million contract that at the time made him the highest-paid player in the game. (It also paired him with the reigning AL Cy Young winner, Bret Saberhagen -- the first time that had ever happened.)
Davis struggled in his new home, his ERA ballooning to 5.11 in his first season with K.C. Still, while he never reached the same heights again, he pitched in the Major Leagues until 1997 and currently serves as pitching coach for the Royals' Rookie-level Arizona Summer League team.
Gary Matthews Jr., 2006 Rangers
Career prior to contract year: .249/.327/.397, 59 homers over seven seasons
Contract year: .313/.371/.495, 19 homers, 79 RBIs
Matthews' talent was never in question. A top-100 prospect coming up with the Padres, he was a potential five-tool player, a center fielder with tons of pop and athleticism. For some reason, though, he'd never quite been able to put it all together: He bounced among six different teams over the first seven years of his career, only posting an above-average OPS twice.
It took until the final year of his three-year deal with the Rangers for that potential to finally pay off. Matthews was a force in 2006, setting career-highs in home runs, batting average and slugging percentage while making his first All-Star team. Oh, and he did stuff like this:
It's no surprise that the Angels made Matthews a priority that winter, finally landing him with a five-year, $50 million offer after a furious bidding war with the Giants.
Javy Lopez, 2003 Braves
Career prior to contract year: .281/.332/.478, 171 homers over 11 seasons
Contract year: .328/.378/.687, 43 homers, 109 RBIs
Lopez had already put together a very respectable career for himself -- an above-average catcher who'd made two All-Star teams and won 11 straight NL East titles with the Braves. But in 2003, a year away from hitting the free-agent market for the first time in his career, he became a lot more than that:
Lopez put together one of the best offensive seasons from a catcher in history, hitting .328 with 43 homers -- his previous season-high was 19 -- while Atlanta won yet another division crown. He cashed in that winter, joining 2002 AL MVP Miguel Tejada in Baltimore on a three-year, $22.5 million deal. While he didn't reach those lofty heights again, he was solid in 2004, hitting .316 with 23 dingers.
Zack Greinke, 2015 Dodgers
Career prior to contract year: 3.55 ERA, 1.22 WHIP
Contract year: 1.66 ERA, .84 WHIP
It's not that Greinke wasn't already a star. After winning the 2009 AL Cy Young Award with the Royals, he signed a massive six-year, $146 million deal with the Dodgers, forming one of the most fearsome one-twos in baseball with Clayton Kershaw. But then, with a chance to opt-out and hit the free market again after the 2015 season, the righty morphed from "great pitcher" to "awesome, nigh-unprecedented pitcher."
Greinke's 2015 campaign was enough to make even the Year of the Pitcher blush: Over 222 2/3 innings, the righty put up a microscopic 1.66 ERA. It was the lowest since Greg Maddux in 1995. Just how untouchable was Greinke? From June 18 to July 26, he fired 45 2/3 consecutive scoreless innings, the fourth-longest streak in baseball history:
Considering that he'd just put up one of the best pitching seasons ever, Greinke opted out that winter and eventually shocked the baseball world by signing with the D-backs for six years and $206.5 million. And while that's a whole lot of money, it's safe to say Arizona doesn't regret setting a new Major League record for yearly contract value: Greinke's 2.99 ERA this year has been a big reason why the team currently sits in the first NL Wild Card spot.