25 years ago, Barry Bonds signed with the Giants -- and got even better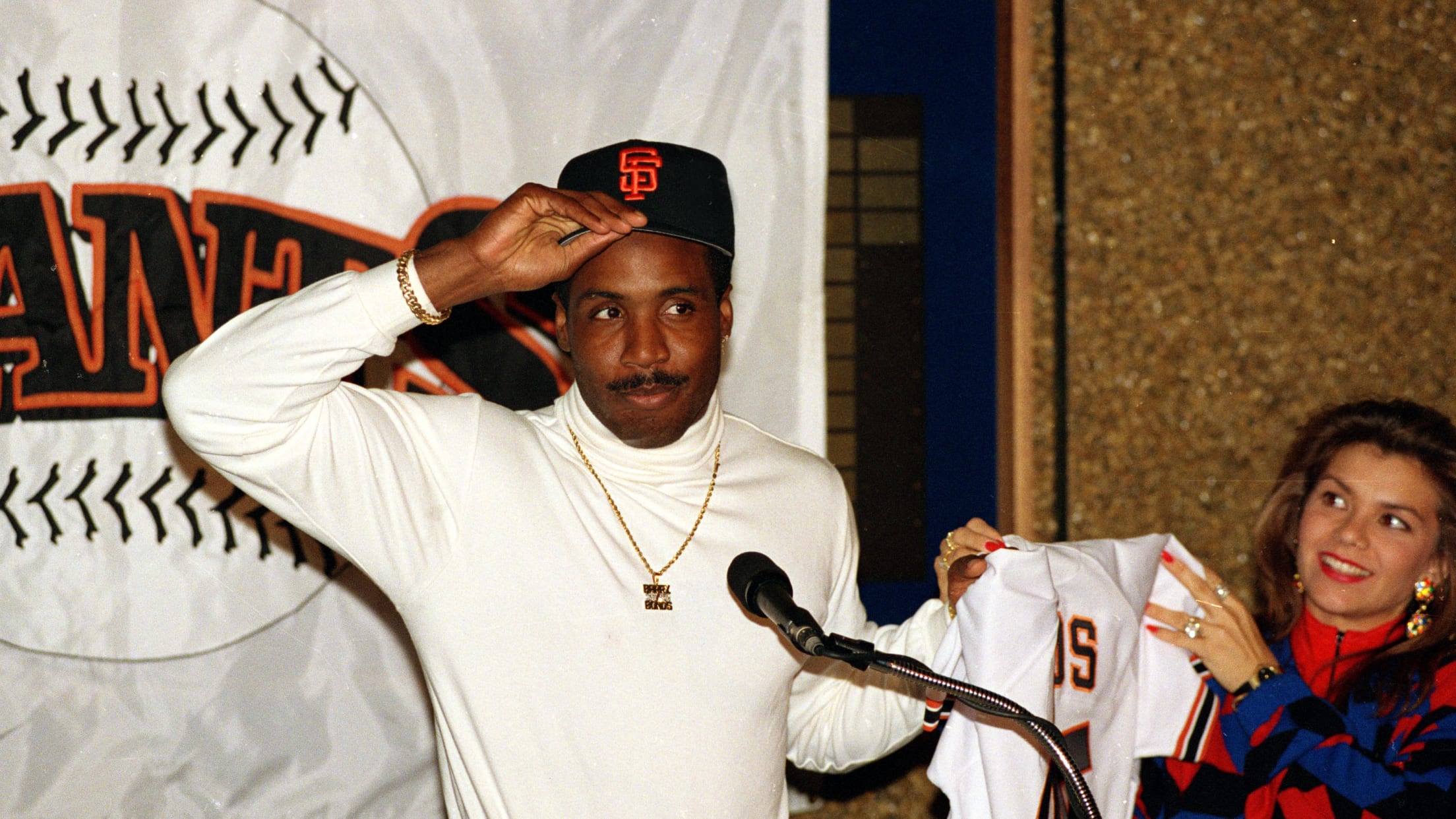 When news broke on Dec. 6, 1992, that the Giants signed Barry Bonds, the 28-year-old two-time National League MVP became the highest-paid player in baseball history. In response to the then-record six-year, $43.75 million deal, Giants owner Peter Magowan said, "It's a lot of money, but there's only one Barry Bonds." Over the course of what would turn out to be a 15-year tenure for Bonds in San Francisco, Magowan would be proven right beyond his wildest dreams.
Like any pivotal moment in baseball history, Bonds landing in the Bay could have just as easily never happened. Prior to the '92 season, the Pirates -- perhaps sensing they would be unlikely to retain their star when he became a free agent -- had agreed to a deal that would have sent the left fielder to the Braves for Alejandro Pena, Keith Mitchell and a prospect. Braves GM John Schuerholtz was confident that he could work out an extension to keep Bonds in Atlanta, and the teams were all set to announce the deal -- that is, until Pirates manager Jim Leyland got wind of it.
In his book "Built to Win," Schuerholz writes, "Jim went barging into Pirates President Cark Barger's office and, according to [Pirates GM] Ted [Simmons], went absolutely haywire. He said Barger came back to him and said it was a situation so troublesome to the manager and this and that, they couldn't do the deal. And ultimately it was called off."
Bonds played out the last year of his contract in Pittsburgh, but in the end, Leyland was only delaying the inevitable.
Upon arriving in San Francisco, it didn't take Bonds long to give Giants fans an idea of just how good he was. In his first at-bat at Candlestick Park, Bonds launched the second of a whopping 586 home runs he would hit in a San Francisco uniform. And if AT&T Park had opened seven years earlier, it may well have been his first splash landing in McCovey Cove:
Of course, that was just the beginning. Bonds had already established himself as a superstar with the Pirates, slashing .275/.380/.503 with 25 homers a year over the first six seasons of his career. Then he got to San Francisco, and he turned on the afterburners.
Bonds' caree slash line as a Giant: .312/.477/.666, including a still mind-boggling .349/.559/.809 from 2001-2004. He was an All-Star in each of his first six and 12 of his 15 total seasons in San Francisco, winning five more NL MVP Awards and leading the team to an NL pennant in 2002.
He was so dominant that teams preferred to walk him rather than face the potential destruction he could cause with his bat -- even with the bases loaded in the bottom of the ninth:
After finishing a distant 18th in the historic 1998 home run chase between Mark McGwire and Sammy Sosa, Bonds blew past them in 2001 by hitting 73 dingers of his own.
Six years later, he became the all-time home run king, passing Hank Aaron's record that had stood for over 30 years.
Bonds' career with the Giants offers a seemingly endless list of eye-popping statistical nuggets. For four straight seasons (2001-04), he reached base in over half of his plate appearances. He walked over 200 times in 2004, including 120 intentional walks -- a number that would have placed him fourth in the league in total walks. The list goes on and on and on.
So, was Bonds worth the then-record contract the Giants signed him to 25 years ago? It would be hard to argue he wasn't.