Happy 33rd anniversary to the Cubs game that Ferris Bueller attended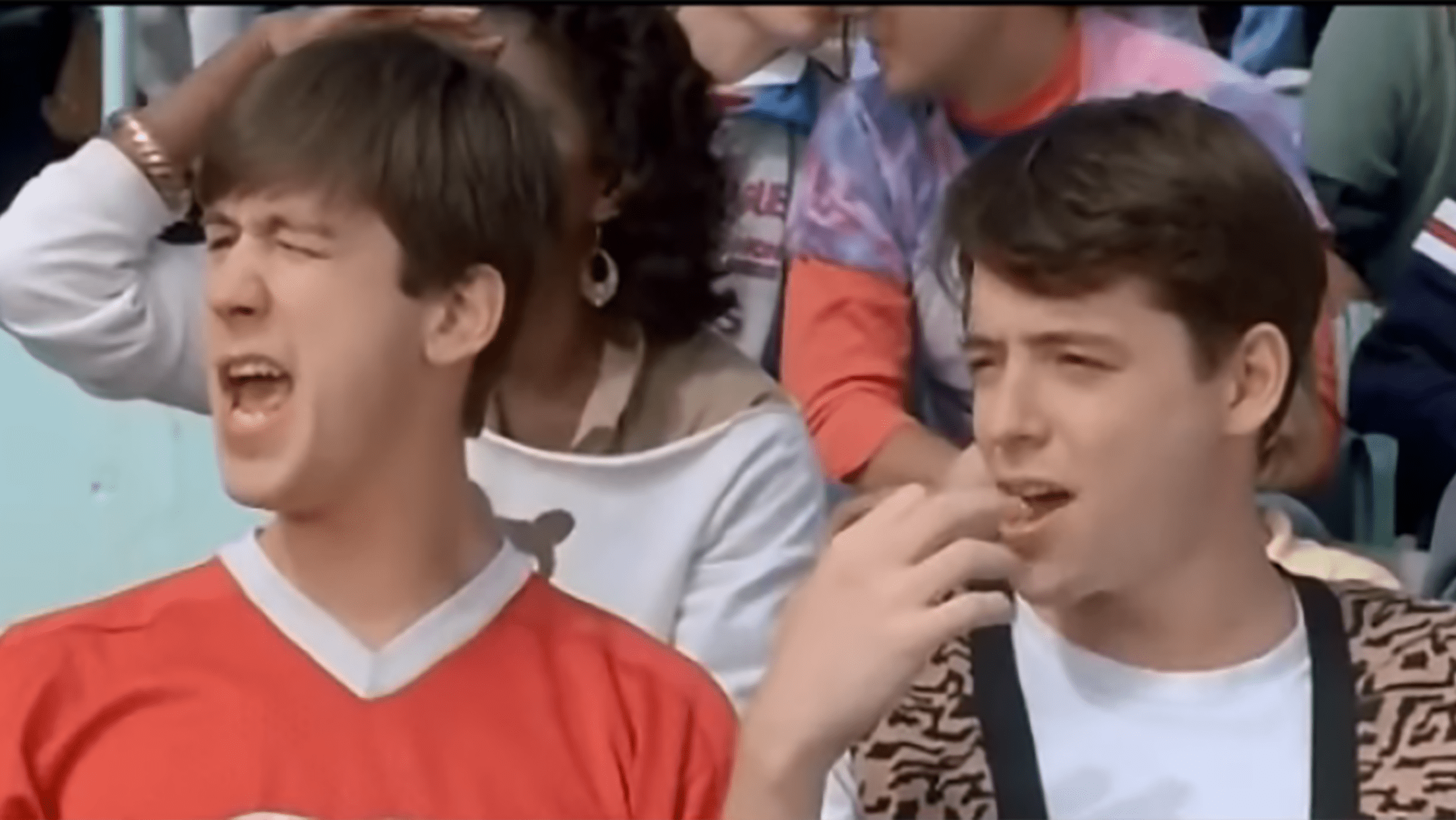 Movie magic can recreate a lot with sound studios and green screen, but one thing that's harder to fake: An actual MLB game. So, for the iconic Wrigley Field scene in 1986's hit comedy, "Ferris Bueller's Day Off," John Hughes and Co. used an actual broadcast, which you can see when Principal Rooney eats a piece of pizza.
And thanks to the hard work and careful, frame-by-frame study by Larry Granillo, he was able to identify just which game that was: June 5, 1985, when the Braves came to the North Side gem.
33 years ago today, three Chicago-area kids skipped high school and decided to go to a @Cubs game.

Although Ferris Bueller's Day Off came out in 1986, the scene at Wrigley was from a game on June 5, 1985. pic.twitter.com/xo9mBK1nFc

— National Baseball Hall of Fame and Museum ⚾ (@baseballhall) June 5, 2018
While it was a classic ballgame, it wasn't such a great one for Cubs fans: Chicago lost, 4-2, in 11 innings, when Lee Smith gave up a two-run home run to Rafael Ramirez. It meant a great 10-inning, 10-strikeout start by Scott Sanderson went to waste. Dale Murphy also wasn't pleased with his performance:
Looks like I should have taken a day off on Ferris Bueller's Day off when they went to the @Braves vs @Cubs game. 0 for 5 with 4 punch outs! Ouch. Nice game, Murph https://t.co/I3iwTIR4kL

— Dale Murphy (@DaleMurphy3) June 5, 2018



Though the televised game was on June 5th, that's not the one where they filmed on location. This time, Granillo didn't need to closely study every person in the crowd, as the second assistant director on the picture filled him in: The game they shot at -- and where Ferris caught a foul ball -- was on Sept. 24, 1985, when the Expos emerged victorious in an absolute barnburner, 17-15.
That one saw Andre Dawson smash three homers and collect eight RBIs for Montreal, while the Cubs scored 13 runs over the final four innings to gamely attempt a comeback.