8 reminders of what happens when an MLB team is caught sleeping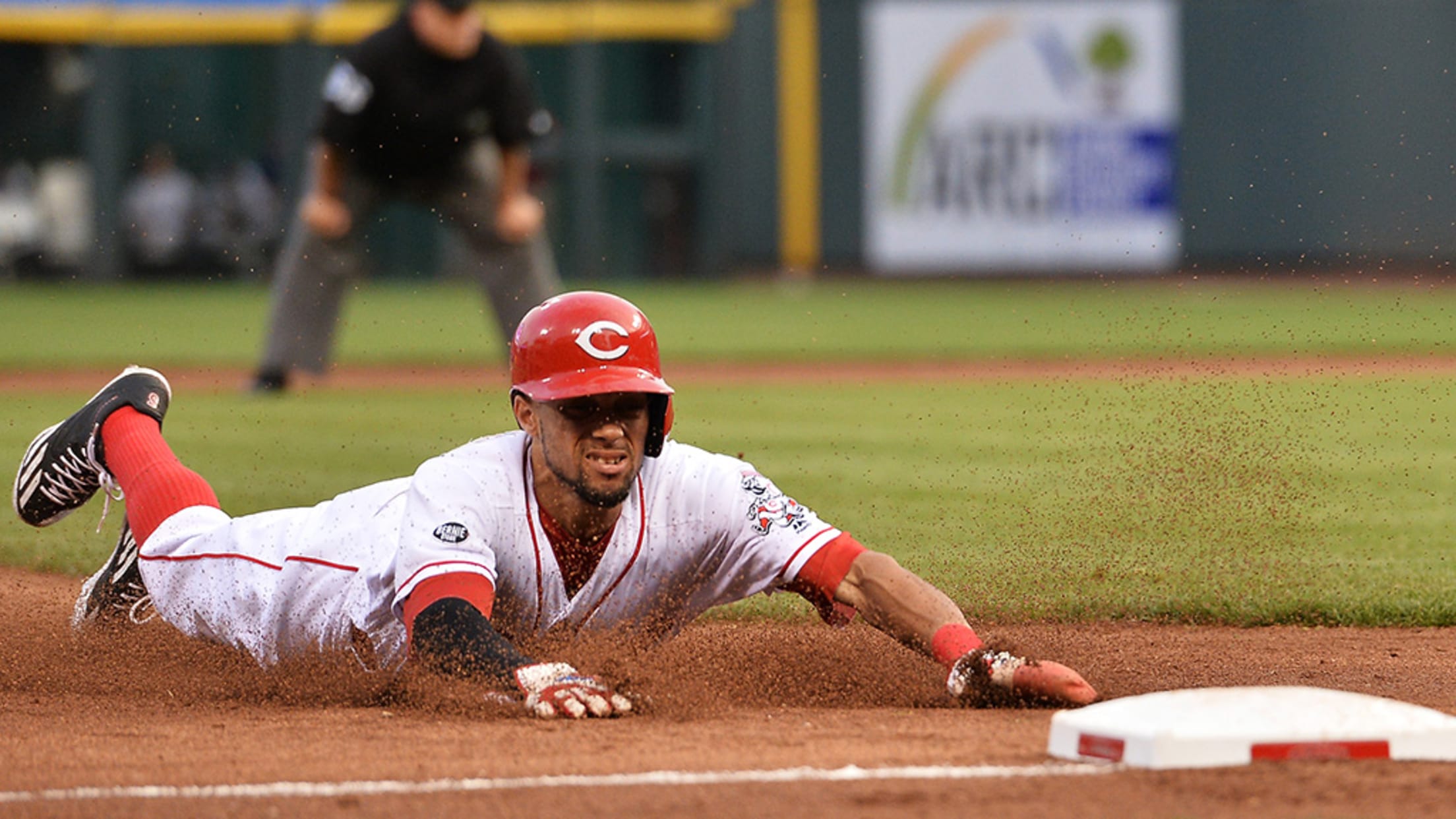 CINCINNATI, OH - APRIL 19: Billy Hamilton #6 of the Cincinnati Reds steals third base in the second inning against the Colorado Rockies at Great American Ball Park on April 19, 2016 in Cincinnati, Ohio. (Photo by Jamie Sabau/Getty Images) (Jamie Sabau/Getty Images)
Baseball is a game that demands attention. Players on the field must remain alert at all times, lest a ball come flying their way out of nowhere or a runner take off suddenly for second base. It takes constant vigilance to excel.
Because if you stop paying attention even for a second, you can get into trouble. Here are eight moments where Major Leaguers were caught sleeping:
Billy Hamilton is just too fast
Hamilton is so fast, blinking constitutes sleeping when he's on the bases. Just look how casually he took third base on a throw back to the pitcher:
Don't forget Daniel Murphy is there
The year is 2015. Murphy has yet to totally catch fire in the postseason and become the Daniel Murphy who led the National League in OPS in 2016. Instead, he uses a secret weapon: Taking off for third base when teams least expect it.
In May, he did it against the Cubs, when an unsuspecting Jason Hammel was walking back to the mound after a groundout:
And in the NLDS against the Dodgers, Murphy went from first to third on a walk, taking advantage of a distracted Zack Greinke:
That came in the second game of his record-breaking six-game homer streak, and it's safe to say the collective baseball world stopped sleeping on Murphy right about then.
Rajai Davis makes the most of miscues
Davis has stolen more than 30 bases in a season four times since 2012, thanks to his knack for taking advantage of lackadaisical opposition like this:
David Peralta steals home
Stealing home, one of the coolest things a player can do on a baseball diamond, is made infinitely easier when the catcher lobs a sky-high toss back to the pitcher on the mound.
And so does Omar Vizquel
On the other hand, sometimes all you need to steal home is to catch a left-hander in the stretch, like a 41-year-old Vizquel:
The legend of Dae-Sung Koo
The legend of the former Mets reliever is known far and wide. But while his unlikely double off of Randy Johnson gets all the attention, Koo went from second to home on José Reyes' bunt thanks to some sleeping Yankees:
Don't take a break with Miguel Cabrera at the plate
Though the rule has now changed, an intentional walk used to be an opportunity for the defense to take a momentary break -- maybe even zone out for a second. Well, except when Cabrera was at-bat:
Edward Mujica takes a nap
And, on occasion, baseball players can literally be caught sleeping:
Hey, it's a long season.