This story of a young woman helping a blind Cubs fan hail a cab will pull at your heart strings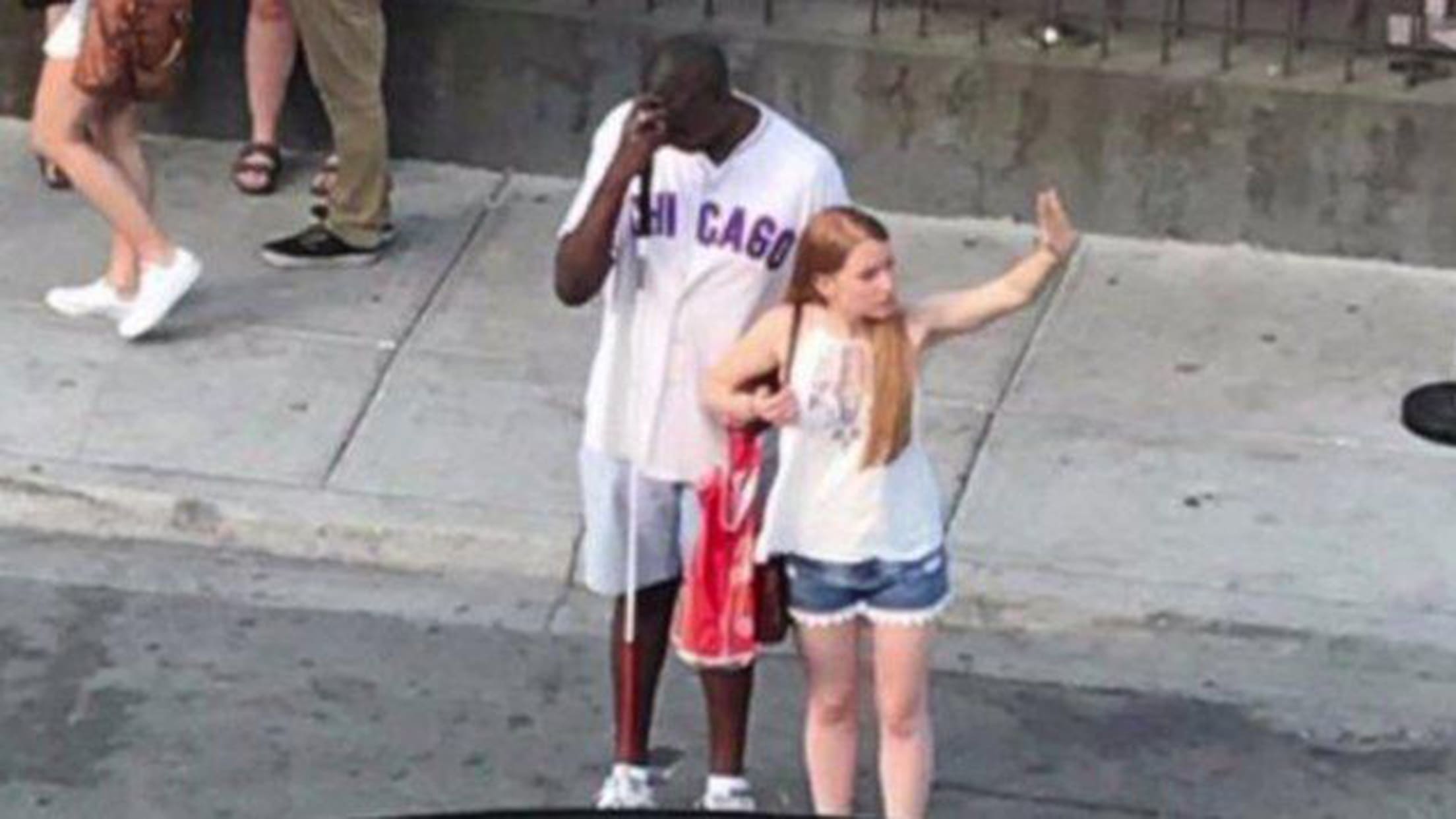 Here's a story that will pull at your heart strings.
A great Samaritan explored Wrigleyville for the first time with a group of friends over the weekend. As she was venturing, she saw a man sporting a Cubs jersey standing in the street trying to grab a cab. The young woman, 26-year-old Casey Spelman, approached this man and simply asked if he was waiting for a cab and offered to flag one down for him.
"That'd be great," he responded to her as he left the game.
This seems sweet enough, but the man, Yusef Dale, was blind.
Someone across the street at a rooftop restaurant saw the actions taking place and posted the photo on Facebook with a very empowering message.
"He said give me a hug and I gave him a big hug and he said 'God bless you and have a great night' and I said thank you, you too," said Spelman.