Is Russell Wilson better at baseball than Tim Tebow?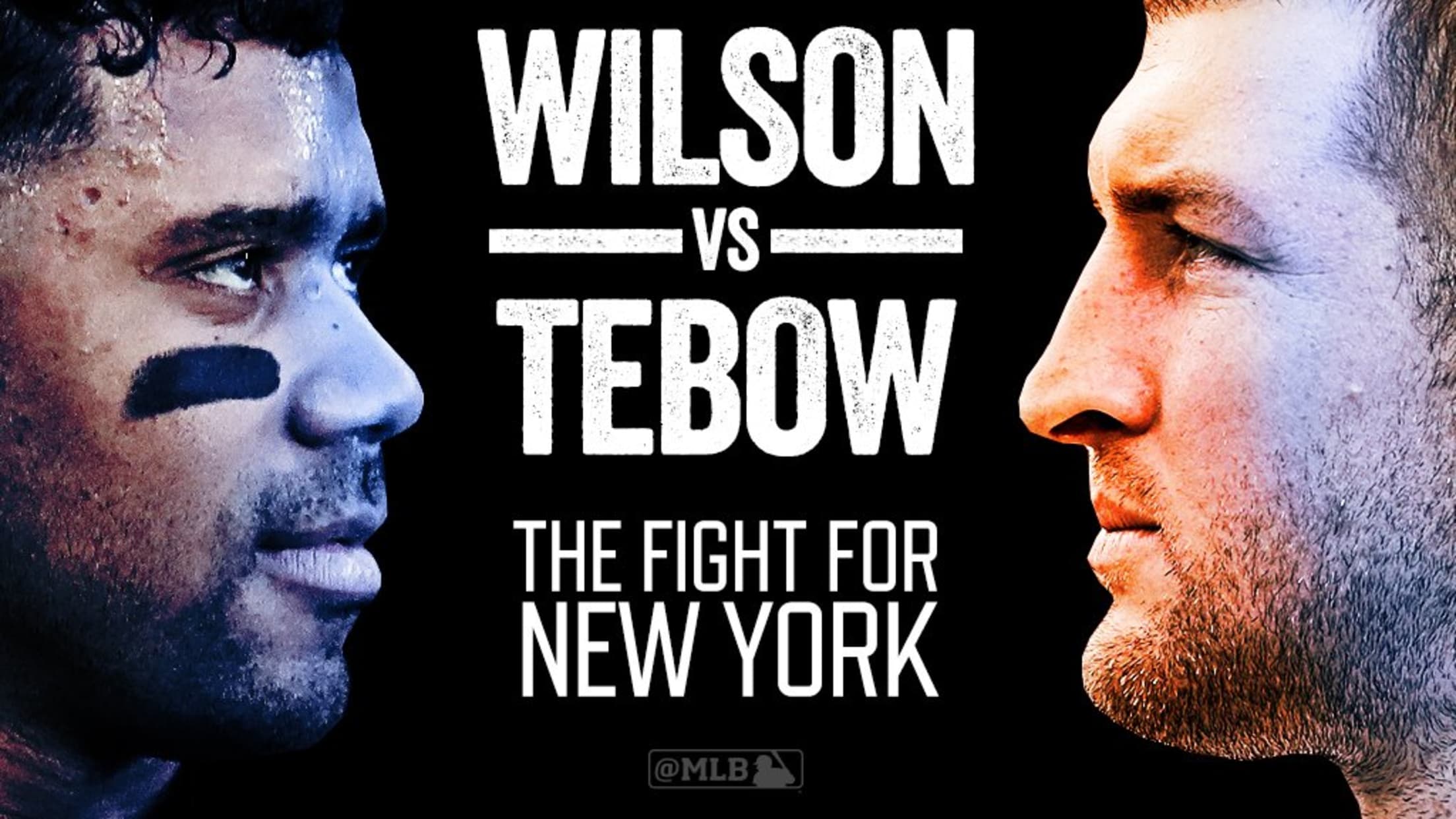 The Yankees made a trade on Wednesday, acquiring versatile quarterback Russell Wilson from the Seattle Seahawks -- er, the Texas Rangers, in exchange for future considerations. Wilson, of course, made some appearances at Rangers Spring Training in 2014 and 2015, and the Yankees are expecting him to show up for workouts next month as well.
As discussed previously, Wilson's baseball skills are noteworthy. The Orioles drafted him out of high school in 2007 as a scrappy second baseman, though he'd head to North Carolina State University to star in both baseball and football a year later. After his junior year, he was drafted by the Rockies and played for two Minor League clubs in their system before the Rangers eventually selected him in the Rule 5 Draft.
Thank you Texas...Hello New York.

Always said we'd be a Yankee Pops! #MLB @Yankees https://t.co/aMnmL3SPsZ

— Russell Wilson (@DangeRussWilson) February 7, 2018
But Wilson isn't the only quarterback to dabble on the diamond, not with that Tim Tebow guy still making headlines in the Mets system. He and Wilson are now, technically, members of both New York baseball teams. But which of the two is the better baseballer? Let's compare.
Watch them hit
Here's Wilson lacing a single to the gap in left-center and hustling to second after an errant throw:
... while Tebow's first hit of Spring Training in 2017 was of the "go with the pitch and find a hole" variety:
Watch them field
Second basemen need range in order to excel on defense ... and Wilson flashed some solid glovework while doing drills at Rangers camp:
Tebow's logged more hours in actual Minor League games, and he has the glove to back that up:
Watch them run
Quarterbacks have to run all the time, whether avoiding defenders or just running on offense. Wilson runs a lot for the Seahawks, amassing 3,275 rushing yards in his career across six seasons. Tebow, meanwhile, totaled 989 rushing yards in three NFL seasons.
The running continued on the diamond, as seen in the clip atop of Wilson sprinting around the infield or this one, of Tebow stealing a base:
Watch them make fans' dreams come true
Of course, part and parcel of being a successful baseball player is making fans happy. And both Wilson ...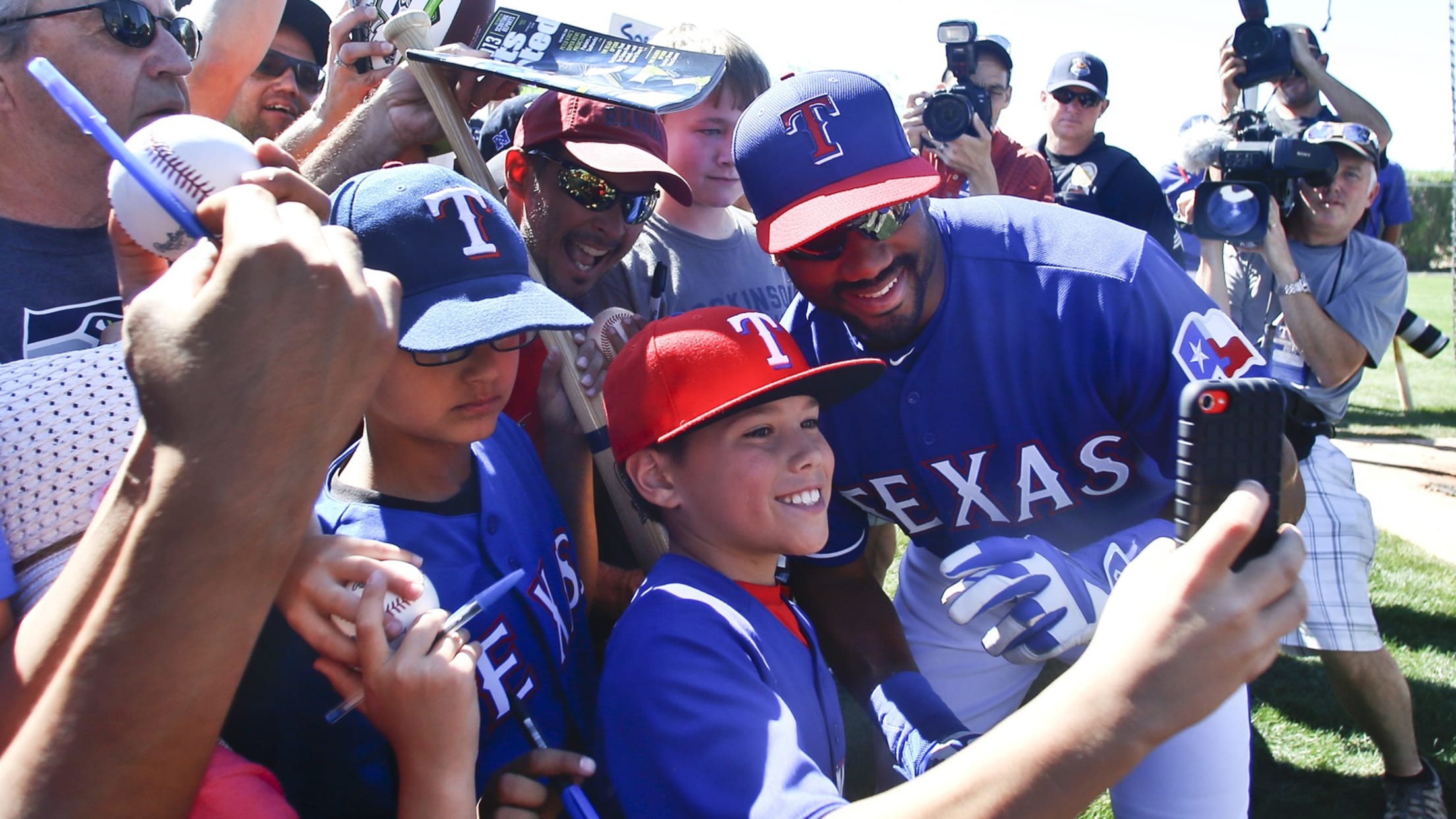 ... and Tebow ...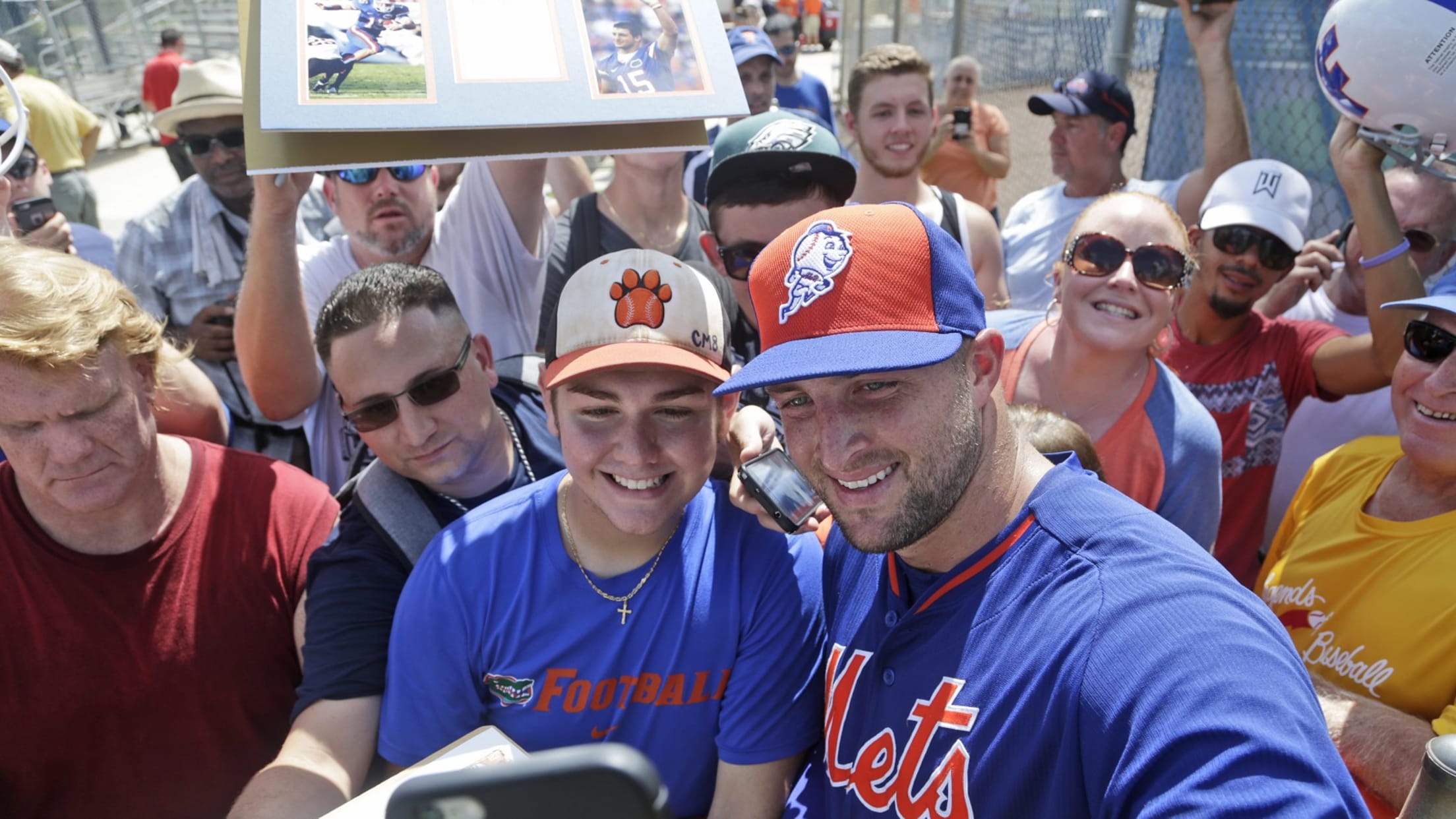 ... do this exceedingly well.
But which quarterback-turned-baseball star would you select with the first pick of your QB MLB fantasy league? Cast a vote below!