A dad's home run ball means dancing and exhaustion for his baby
When a father takes his young child to a baseball game, he hopes to form an early happy memory of sport experienced with family.
During the sixth inning of Tuesday night's 4-0 win over the Mariners, one Orioles fan caught a Manny Machado home run and, through dance, did all he could to forge an exceedingly joyous moment for his young child.
After a brief dance celebration, the dad gave his little Orioles fan Machado's ball and, well, it would be hard for her to appear happier to get such a gift.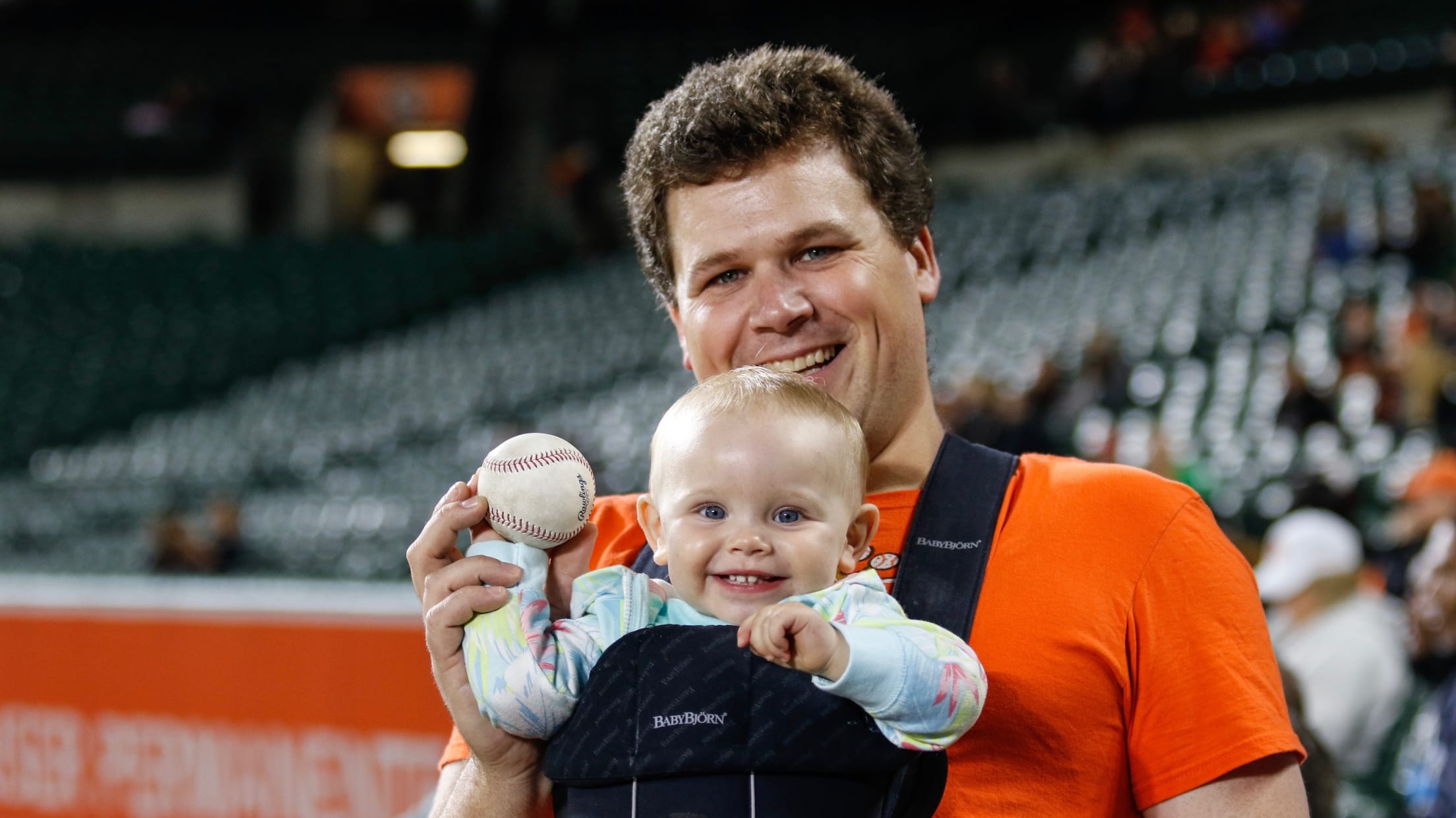 [Photo: Mary Snyder / MLB.com Real-Time Correspondent]
All that excitement can take its toll on a youngster not accustomed to so much late-night activity. When the broadcast checked back in with the happy baby later that same inning, it found tired baby instead.
Fortunately for the child -- but unfortunately for the dancing dad -- Welington Castillo's 7th-inning home run narrowly missed an opportunity to inspire another dance.
Dad of the year just missed a Wellington Castillo bomb by a half a section. #GiveThatFanAContract pic.twitter.com/xZi1nWH82o

— Cespedes Family BBQ (@CespedesBBQ) August 30, 2017
Though this baby went home exhausted Tuesday night, she'll wake up refreshed Wednesday morning to dance and cheer her Orioles in their Wild Card push.
Teams in this article:
Players in this article: