Meet the postseason Mets with this guide to October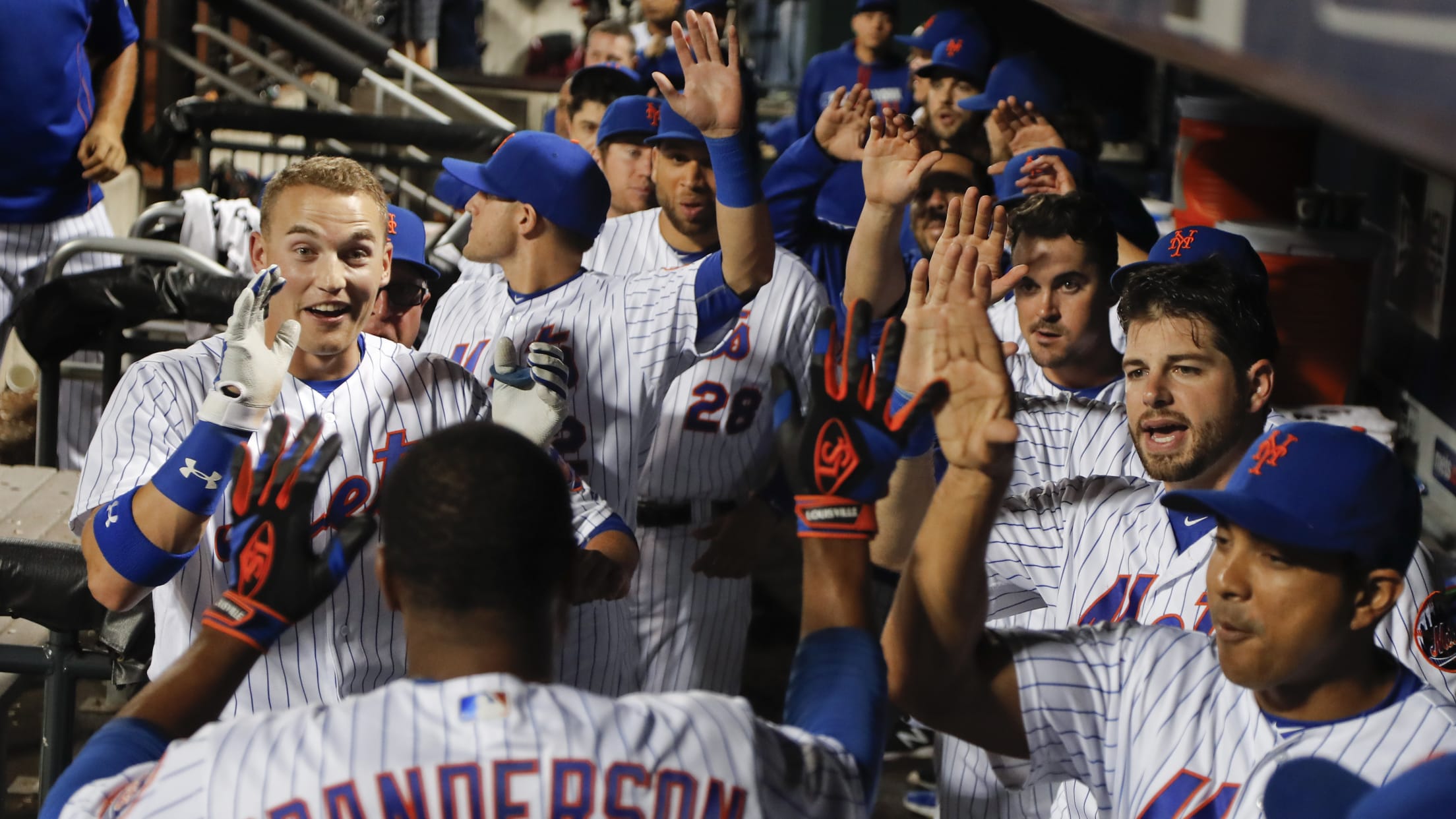 (Julie Jacobson)
Ah, fall in New York. Pumpkin spice frappuccinos, school supplies (even if you're a grown adult like Tom Hanks) and .... Mets baseball!
Yes, a year after making the World Series, the team from Queens is back and ready to host the NL Wild Card Game. Let's review some of the bigger moments from the season that was.
Most memorable home run
There was Yoenis Céspedes' Lion King-inspired game-winner and Asdrúbal Cabrera's walk-off bat flip, but all Mets home runs -- and maybe every home run ever hit -- pale in comparison to this historic moment from May 7:
Most impressive individual-game performance
This one isn't even close, for it belongs to a Norse god. On May 11, Noah Syndergaard took the mound in Dodger Stadium and proceeded to dominate. Syndergaard pitched eight innings and allowed only two runs while striking out six.
"Sure, that's a good game, but that's not so special," you're thinking. "Why are you telling me this? Clicking this article was a mistake."
That's because you forgot that Syndergaard also hit two home runs and drove in all four of the Mets' runs in their 4-3 victory.
Most Joyous Celebration
While Bartolo The Powerful may have beaten him for the most memorable home run, Cabrera wins for the most joyous celebration. What other option is there for a player who hits a walk-off home run, flips his bat like he's turning over a table and then raises his arm in joy?
Now then, which Mets player are you? Take the quiz and find out: