Get ready for October with LA's postseason preview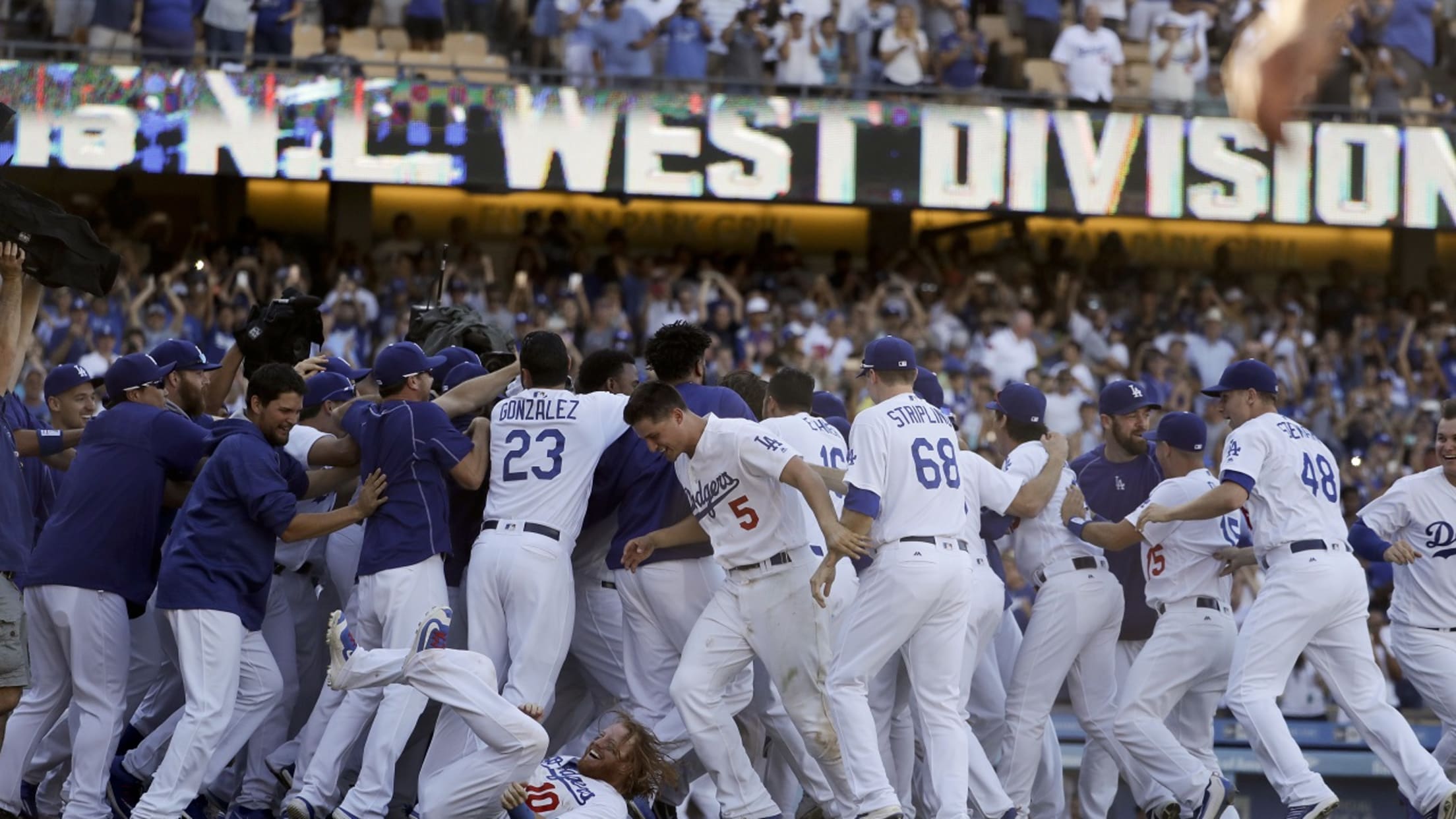 (Chris Carlson)

It's almost time for the postseason! As teams punch their tickets to the October party, we're taking a look back at their season -- giving away some Season Superlatives and also offering you a chance to learn which member of the team you actually are.
Under first-year manager Dave Roberts, the Dodgers have reclaimed their throne atop the NL West with a fourth consecutive division title. They'll look to move deep into October once again, led by a healthy Clayton Kershaw.
It's been an eventful summer in Hollywood, with Vin Scully wrapping up his unparalleled 67 years at the microphone as the Dodgers battled it out with the Giants for West supremacy. This season hasn't been without its share of superlative moments on all sides of the diamond, so here's a look at some of the best.
Most memorable home run
As far as improbable heroes are concerned, Andrew Toles has to be among the best stories of 2016. The outfielder, who didn't even play last year, wasn't part of the Dodgers' Spring Training roster. And yet, he somehow came up with one of their biggest hits of the season: a two-out ninth-inning grand slam on Aug. 31 that turned an 8-6 deficit into a thrilling 10-8 win:


Honorable mentions here must go to Yasiel Puig, who hustled around the bases for a walk-off inside-the-parker on June 23, and, of course, Charlie Culberson's division-winning solo shot was one to remember, definitely.
Most amazing defensive play
Vin Scully is known for his understated, calm precision at the microphone, but even he was in awe of Chase Utley's absolutely absurd and ridiculous no-look backward toss to first base to retire Rockies pitcher Tyler Chatwood.
The play, which Utley made look like nothing more than a routine thing he's done hundreds of times, resulted in Adrián González cracking up after catching the ball -- which nabbed Chatwood by a few feet, too:
Just crazy, Chase.
Most joyous celebration
Culberson's division-winning solo shot on Sept. 25 was one to remember, definitely. But the team's celebratory toast of Scully up in the press box was truly one for the ages:

As for non-clinching or Scully-related celebrations, though, the entire team doing the "Running Man Challenge" in early May after breaking a losing streak was some big league team cohesion:
Most entertaining dugout presence
Few pitchers are as entertaining on the mound as Kershaw, but if you weren't aware, he's also a great personality in the dugout. Back on June 18, Kershaw proudly demonstrated the underrated (and undeniably impressive) skill of holding SIX baseballs with one hand:

And, while on the disabled list with his back injury, Kershaw spent some time as the dugout phone operator, checking in on a potential replay review:

He'll also pile sunflower seeds on you if you're not paying attention:


Before you can sit back and see if these Dodgers will truly #WinForVin and bring Los Angeles its first World Series title since 1988, you have to figure out which Dodger you really are in the quiz below.