A Houston youth team shared its thoughts on statistics and revealed a flashy championship belt
There's a compelling argument to be made that our best days as sports fans come in childhood. In our youthful exuberance, every moment of every game serves as a potential source of joy and wonder. We don't care whether our team is good or bad; that sort of narrative is too long-term for a kid.
It's no surprise then that when Astros broadcaster Julia Morales paid a visit to a youth baseball team during the fifth inning of Sunday's 8-6 loss to the Indians the conversation was wide-ranging and full of excitement.
Despite playing on a first-place team called the Rangers, these young fans were adamant in their allegiance to the Astros, going so far as to cover up their uniforms with Astros gear.
The conversation turned to statistics and, despite initial claims that these youngsters value batting average, some careful prying quickly revealed what we all know: They dig the long ball.
After a foray into eye-balled Statcast metrics and pitch framing, Morales arrived at the highlight of the segment -- a WWE-style Astros championship belt: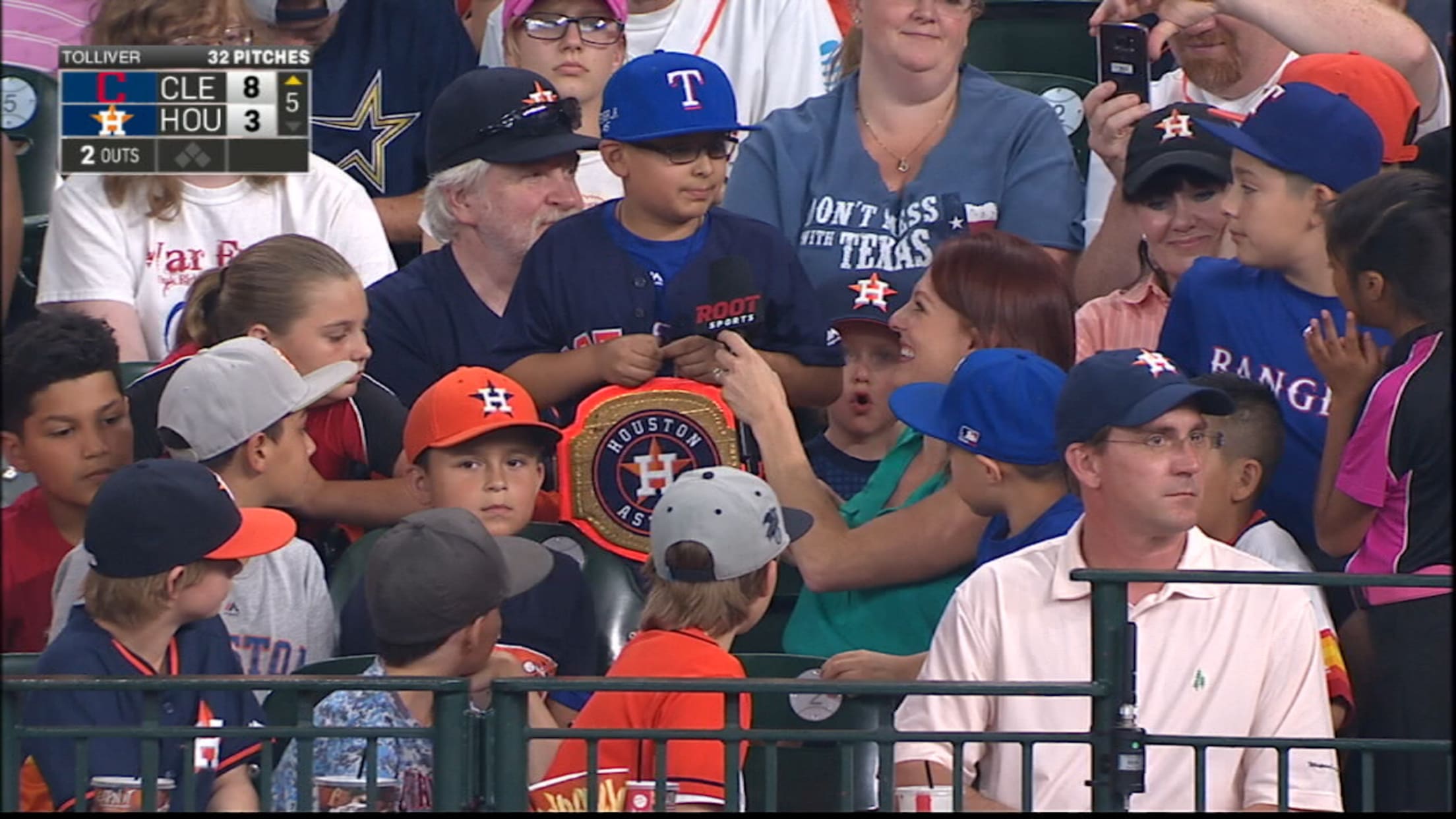 The wearer detailed the painstaking hours his mother put into the production of the belt and revealed the inspiration: noted Ric Flair fan Josh Reddick.
He does not wear it to school … yet. But, perhaps if this Rangers team holds on to their first-place position, the Reddick-inspired belt will grace the halls of a Houston-area elementary school.