A look back at Steve Dalkowski, one of baseball's most mythical fireballers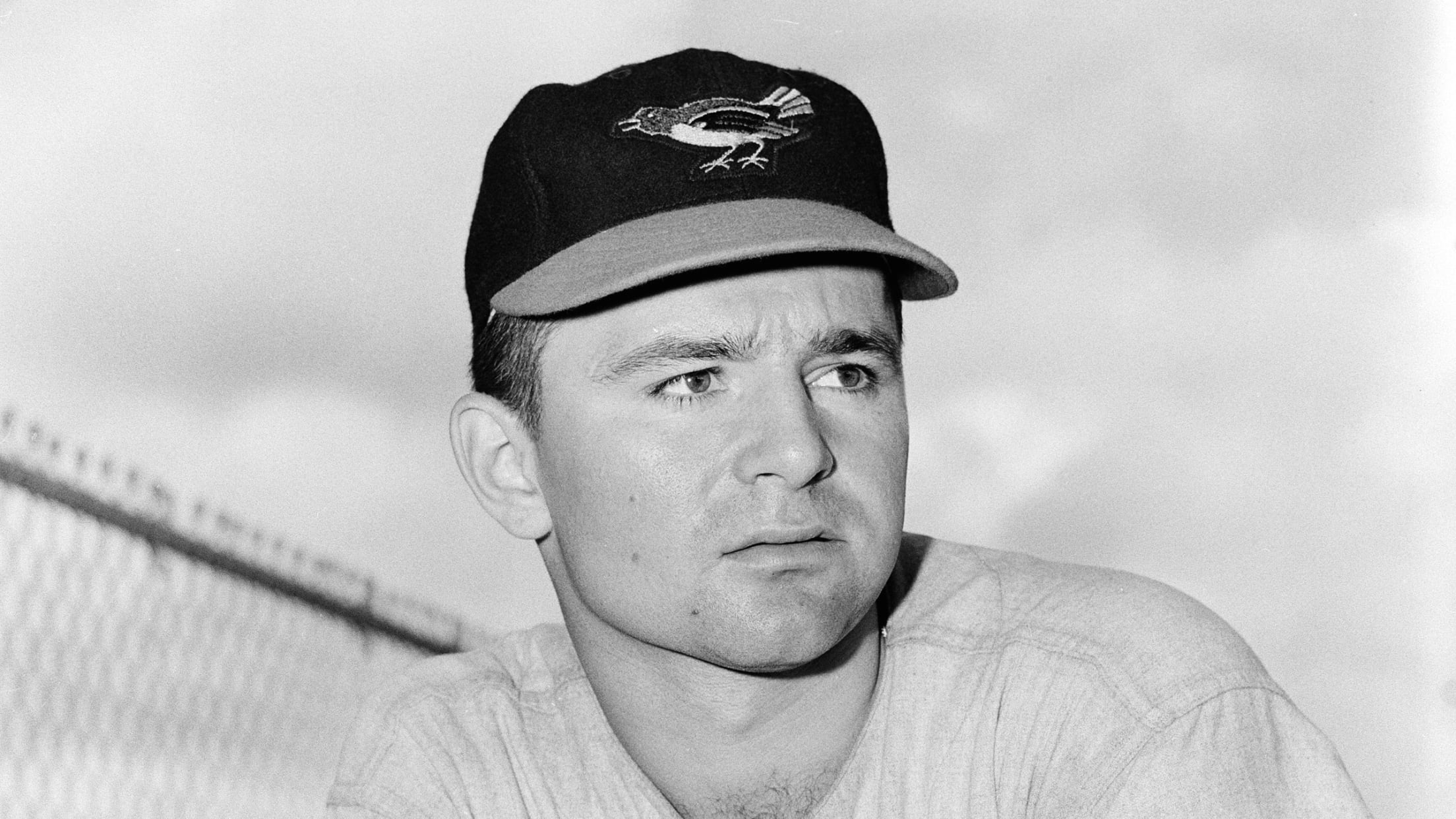 There's been a slew of heat exploding off pitcher's mounds this year. Aroldis Champman tied an MLB record (his own) with a 105.1-mph fastball a few weeks ago, Mauricio Cabrera hit 103.8 mph the same night and Red Sox prospect Brett Kopech was said to have reached 105 mph in a Class A start last month. Pitching speeds, as a whole, are faster than they've ever been in baseball history.
That got us thinking about one of the game's more wonderous fireballers of all time: Steve Dalkowski.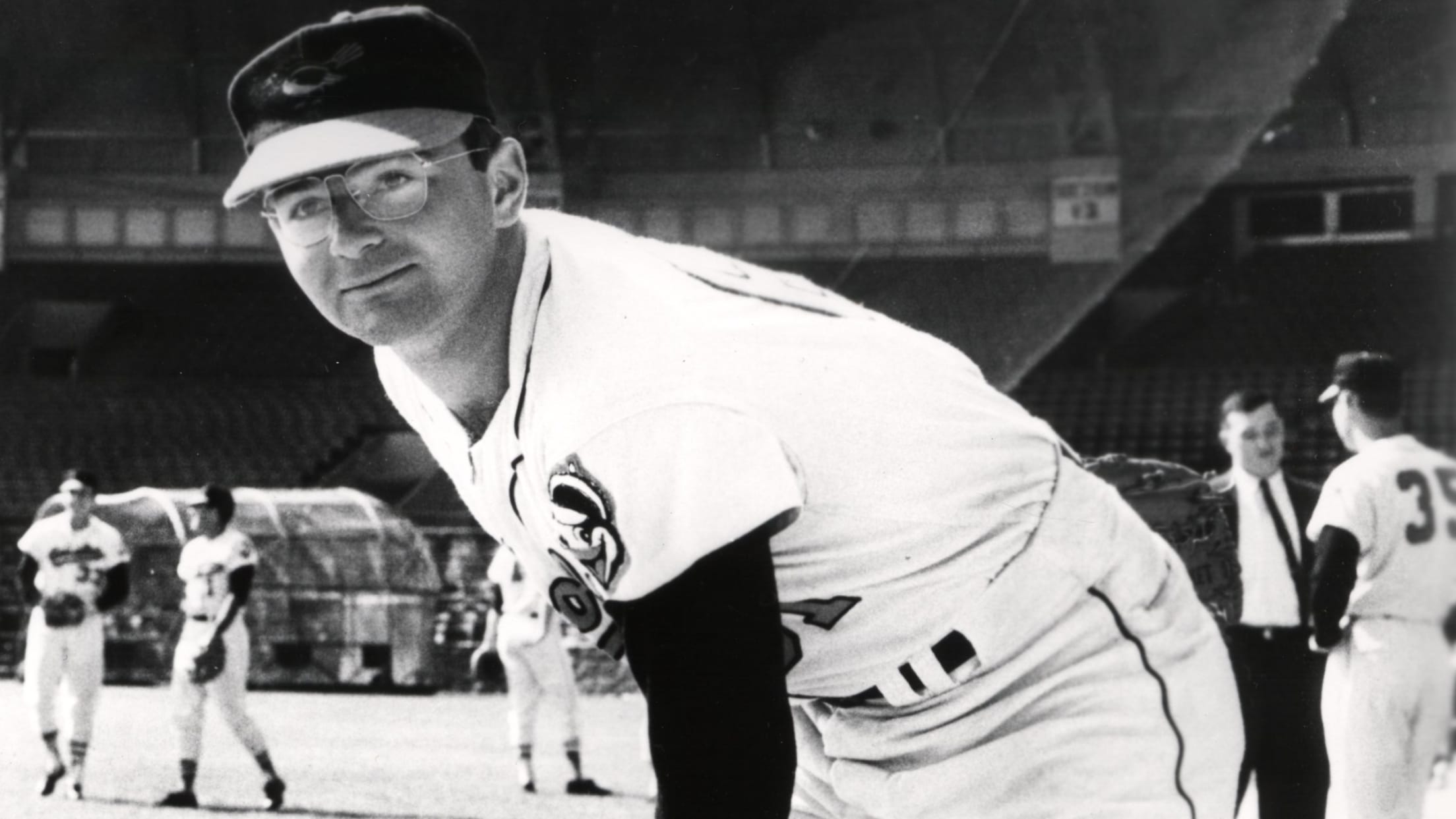 While wildness on the mound and personal troubles off the field prevented him from ever reaching the big leagues, the bespectacled, 5-foot-11 left-hander barnstormed his way through the Minor Leagues from 1957-65. He was drafted by the Orioles right out of high school and spent all but nine games (Pirates, Angels) in their organization -- inspiring outlandish tales with his ridiculous, non-radar confirmed 125-mph fastball. He struck fear in Ted Williams. He may have been the inspiration for Nuke Laloosh. Here are some of his stories below.
In 1960, he struck out 262 batters and walked 262 batters
Pitching for the Stockton Ports in the California League, Dalkowski put up these inconceivable numbers by year's end. That's a 13.81 K/9 ratio and, yes, a 13.81 BB/9 ratio. In one extra-inning Eastern League game in 1962, he apparently struck out 27, while walking 16 ... on 283 pitches. During a Northern League game, he struck out 15, but walked 17 and lost, 9-8. He also holds the Connecticut state high school record with 24 strikeouts in a single game -- throwing so hard that his catcher had to cushion his mitt with raw beef to soften the blow. Dalkowski finished his pro career with 1,324 strikeouts, 1,274 walks, 145 wild pitches and just 37 home runs allowed in 970 innings.
Ted Williams saw one pitch and refused to face him again
Before a Spring Training game in 1956, Williams was watching Dalkowski, then with the O's, pitch from behind the batting cage. He decided to try his luck against the 18-year-old and stepped up to the plate. Dalko delivered a fastball and, well, let's just go to the Sports Illustrated article from 1970 for more:
"The catcher held the ball for a few seconds a few inches under Williams' chin. Williams looked back at it, then at Dalkowski, squinting at him from the mound, and then he dropped his bat and stepped out of the cage ... [Williams] told [reporters] he had not seen the pitch, that Steve Dalkowski was the fastest pitcher he ever faced and that he would be damned if he would ever face him again if he could help it."
He once fired a pitch that shattered an umpire's mask, sent him flying backwards and kept him in the hospital for three days
It apparently happened during a game in Pensacola in 1959, when catcher Cal Ripken Sr. called for a curveball and that curveball turned into a high-and-tight, blistering fastball. It broke the umpire's mask in three places and gave him a concussion. Dalk was also said to have tossed a ball 440 feet -- from behind home plate over the center-field wall -- and once won a $5 bet from Davey Johnson when he threw a ball through a wooden fence. Though he never directly played with Dalkowski, Ron Shelton --former Orioles Minor Leaguer/ "Bull Durham" writer -- based Crash Davis' relationship with Nuke Laloosh after the hurler's friendship with Triple-A Bluefield manager Joe Altobelli. As Shelton wrote in a 2009 LA Times article:
"This relationship -- the veteran who loved a game more than the game loved him, and the God-gifted rookie who was otherwise a lost soul -- was the inspiration for "Bull Durham," though nothing specific in Altobelli or Dalkowski's character is applicable."
Sadly, nothing like this ever happened:
That 125-mph fastball
Although fun to think about, a 125-mph pitch is unthinkable -- even for the man they called "White Lightning." Ripken Sr., who caught Dalkowski during his best Minor League season in 1962 (3.04 ERA, 192 strikeouts, 114 walks), said that his batterymate could've lit up radar guns at a still ridiculous 110 mph. Earl Weaver, his manager for a time at Class A Elmira, said he threw harder than Nolan Ryan, Sandy Koufax or any pitcher that he ever saw. Umpire Doug Harvey, who oversaw games with Koufax, Seaver, Gibson, Drysdale and many others during his 30-year Hall of Fame career, said nobody was faster. Dalkowski was measured once at a military base and clocked at 98.6 mph -- although there were some mitigating factors, including no pitcher's mound and an unsophisticated radar gun that could have caused him to lose 5-10 mph.
Primed for the Majors in 1963, Dalkowski's arm ironically blew out while fielding a sacrifice bunt during a spring game against the Yankees. He was 24 and out of baseball completely a few years later. The 77-year-old suffered with alcohol problems post-career -- as he did during his playing days -- but recently made a cameo in the 2016 documentary "Fastball."
So, next time you see a pitcher break 100 mph with his fastball, remember Steve Dalkowski and that he may (or may not have) been just a little bit faster.