Alex Rodriguez went on The Tonight Show to talk about dating J-Lo and play egg Russian roulette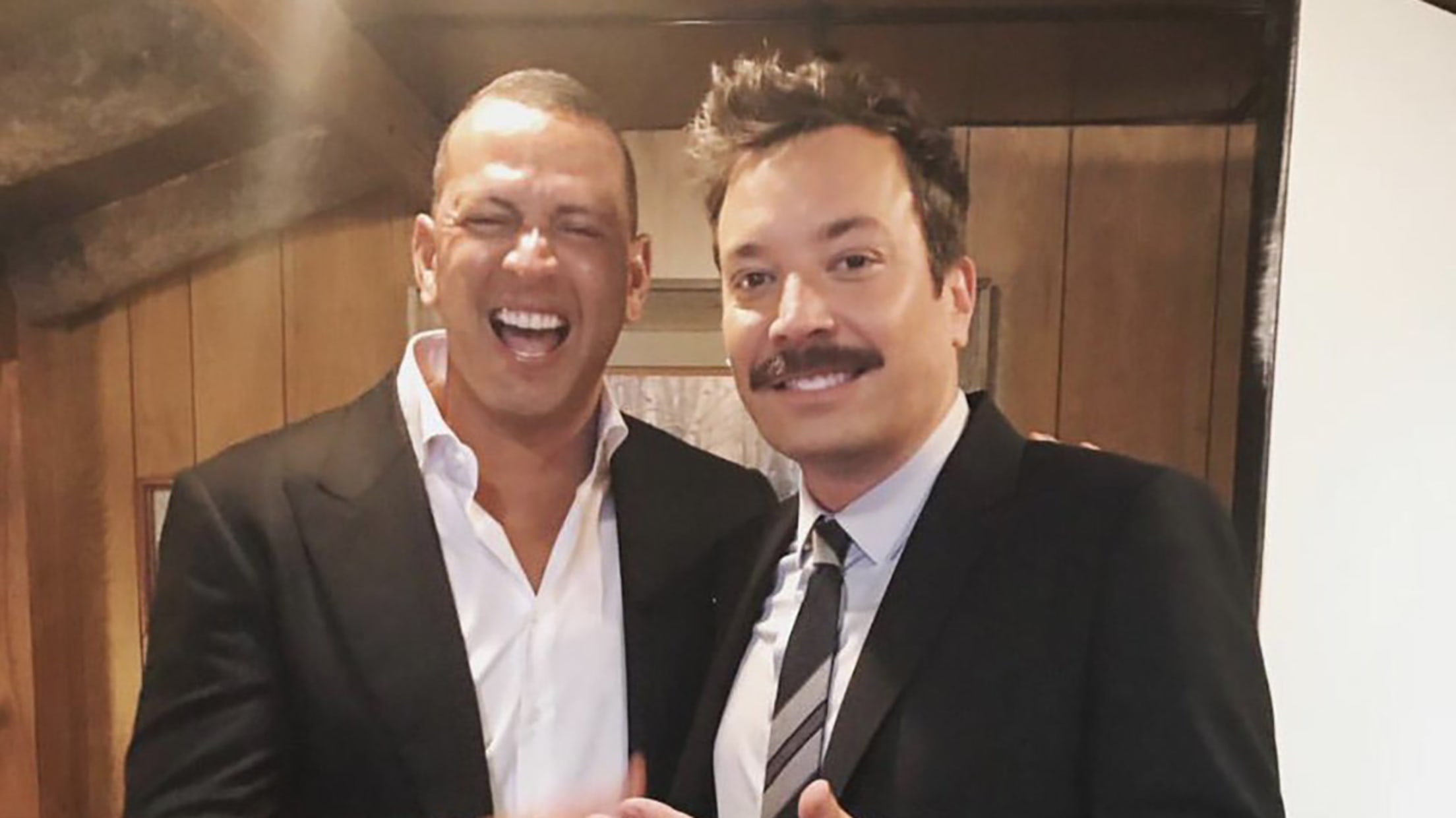 Alex Rodriguez may have been famous during his playing career, but since retiring, opening A-Rod Corp and dating Jennifer Lopez, his Q Rating has skyrocketed. That led to the former infielder appearing on "The Tonight Show Starring Jimmy Fallon" on Thursday night.
First, the pair hung out backstage where A-Rod couldn't get enough of Fallon's fake mustache:
Catch me later with @jimmyfallon on #TheTonightShow! @fallontonight pic.twitter.com/pSUXW6MCbM

— Alex Rodriguez (@AROD) June 29, 2017
And when the show started, he dished on his relationship. Turns out, when you date a famous actress/musician/TV host/fashion designer, you end up playing second fiddle -- no matter how many dingers you hit in your old day job:
The two then played "Egg Russian Roulette" where, well, this explains all:
Jimmy & @AROD go head-to-head in Egg Russian Roulette: https://t.co/yISNcFv6eK #FallonTonight pic.twitter.com/Uc5sLIKXsl

— Fallon Tonight (@FallonTonight) June 30, 2017
If only Rodriguez was a pitcher, we could say he was putting up goose eggs.