The A's and Giants are going to start playing for a trophy made out of steel from the Bay Bridge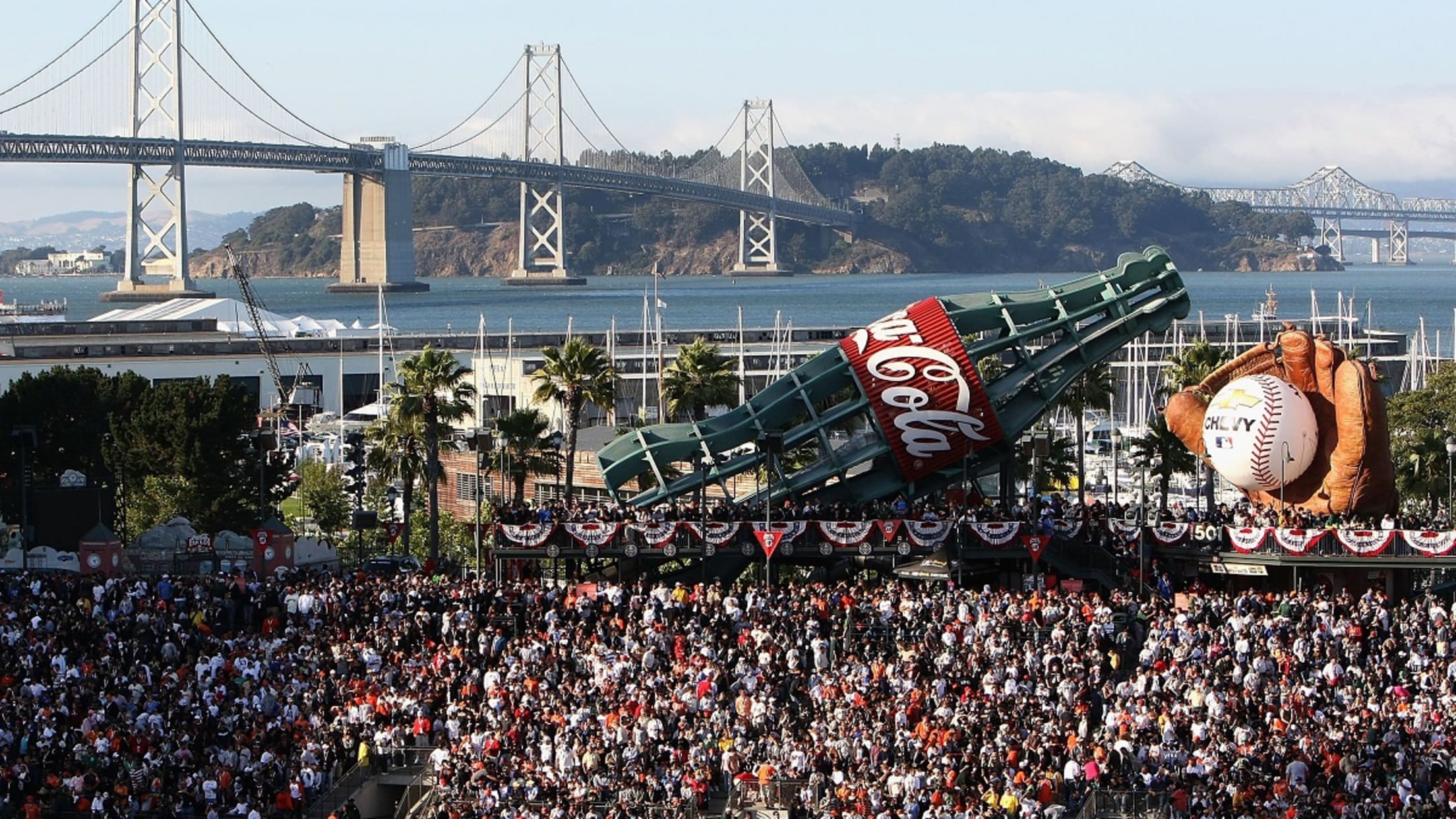 In Texas, the Rangers and Astros play for the honorable Silver Boot each time they play each other in a season -- and now the Bay Area is set to follow in that rivalry's footsteps.
Thanks to social media, it sounds as if each season's Interleague showdown between the A's and their crosstown rivals, the Giants, will at some point start incorporating a unique trophy for the "Battle of the Bay." As Brodie Brazil of NBC Sports Bay Area pointed out on Twitter Tuesday night, this special Bay Area-themed trophy will be made out of steel from the old Bay Bridge:
Unbelievable news: just got word that NBC Sports will obtain steel from the old Bay Bridge to make & award a "Battle of the Bay" trophy! pic.twitter.com/59Kq6K456K

— Brodie Brazil (@BrodieNBCS) August 8, 2017
The Bay Bridge, which connects Oakland to San Francisco, is in the midst of an ongoing project involving expansion and the scaling back of part of its pre-existing form, presumably where this extra steel will come from.
This development should add an interesting wrinkle to this once-a-season matchup between the Bay's two clubs, although it does beg a question. What happens if the teams tie their series? They just split four games in Oakland and San Francisco, and seem to do so often.
What would determine which club would earn the Battle of the Bay trophy in that case? We'll have to wait and see.