A snake -- yes, a snake -- caused a delay in this Minor League game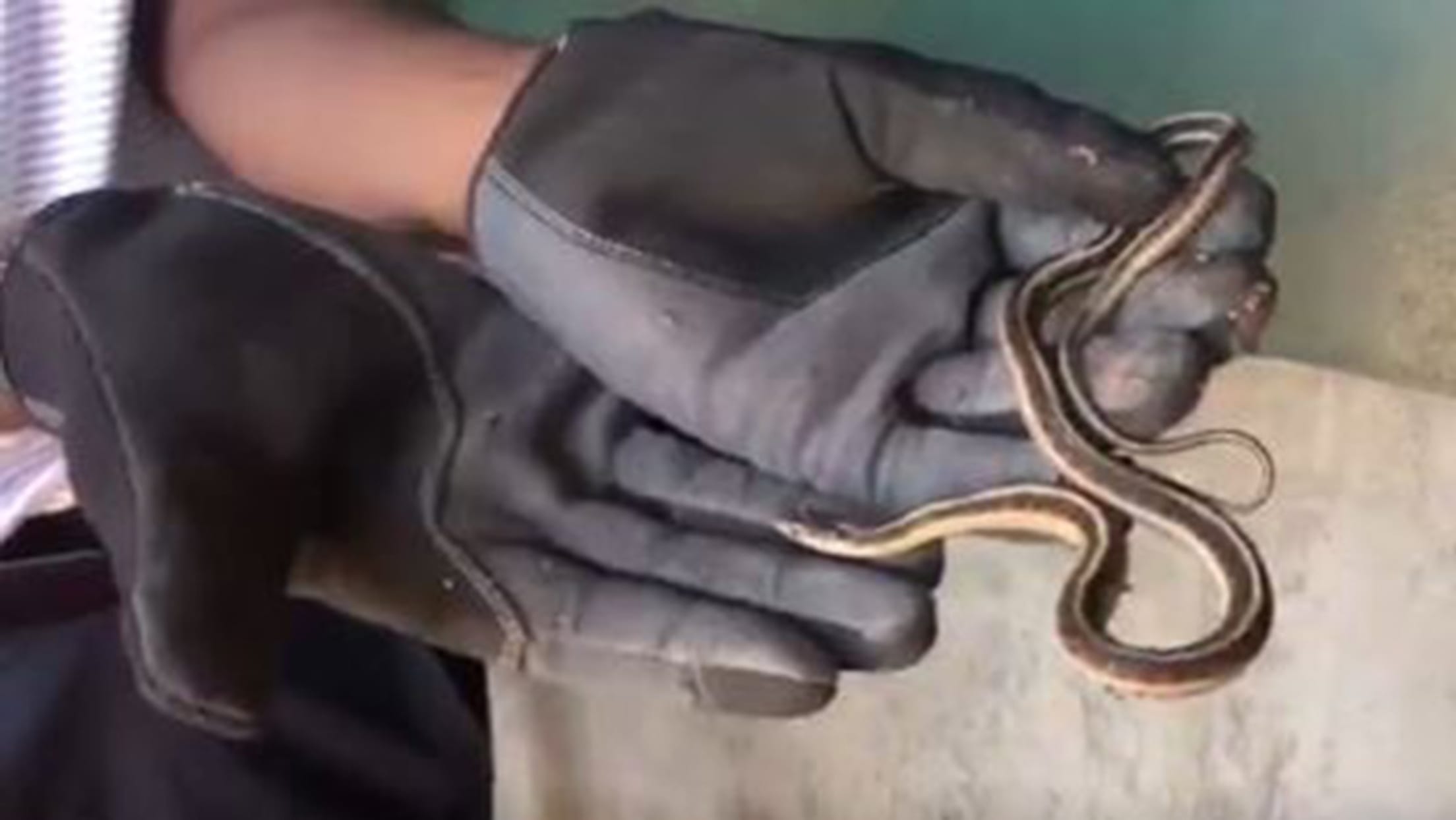 (Clair, Michael)
A rain delay at a ballpark is annoying, sure, but it's simply part of the game. But a snake delay? That's a nightmare in action. Sure enough, that's what caused a brief and horrifying hiccup during the Triple-A matchup between the Reno Aces and the Sacramento River Cats on Sunday.
In the bottom of the third inning, the D-Backs No. 18 prospect, Jack Reinheimer, retrieved the ball from the outfield and, as he trotted back to his spot in the infield, saw Indiana Jones' least favorite animal.
After the game, Reinheimer told MiLB.com's Gerard Gilberto that he flagged down the first-base umpire and asked him, "'Do we just keep playing? I don't know if we're supposed to try and pick it up and get it off the field, but I'm not laying out for a ball if it's right there.'"
Once it was determined that it was simply a harmless garter snake, and not a venomous serpent, the grounds crew came out to collect the snake and bring it back to the dugout.
Though fitting that a snake would invade the field of the D-backs' Triple-A affiliate, I don't think we're going to see this field invader adopted as a pet like the Marlins cat. Even if it is cute ... by snake standards:
Dunno, looks like a diamondback to us. @Aces @Dbacks #SnakeGate2017 pic.twitter.com/r025fTKLqu

— Sacramento River Cats (@RiverCats) May 7, 2017
Check out the full video of the snake invasion below: