A starting lineup of players who played for both the Yankees and Cubs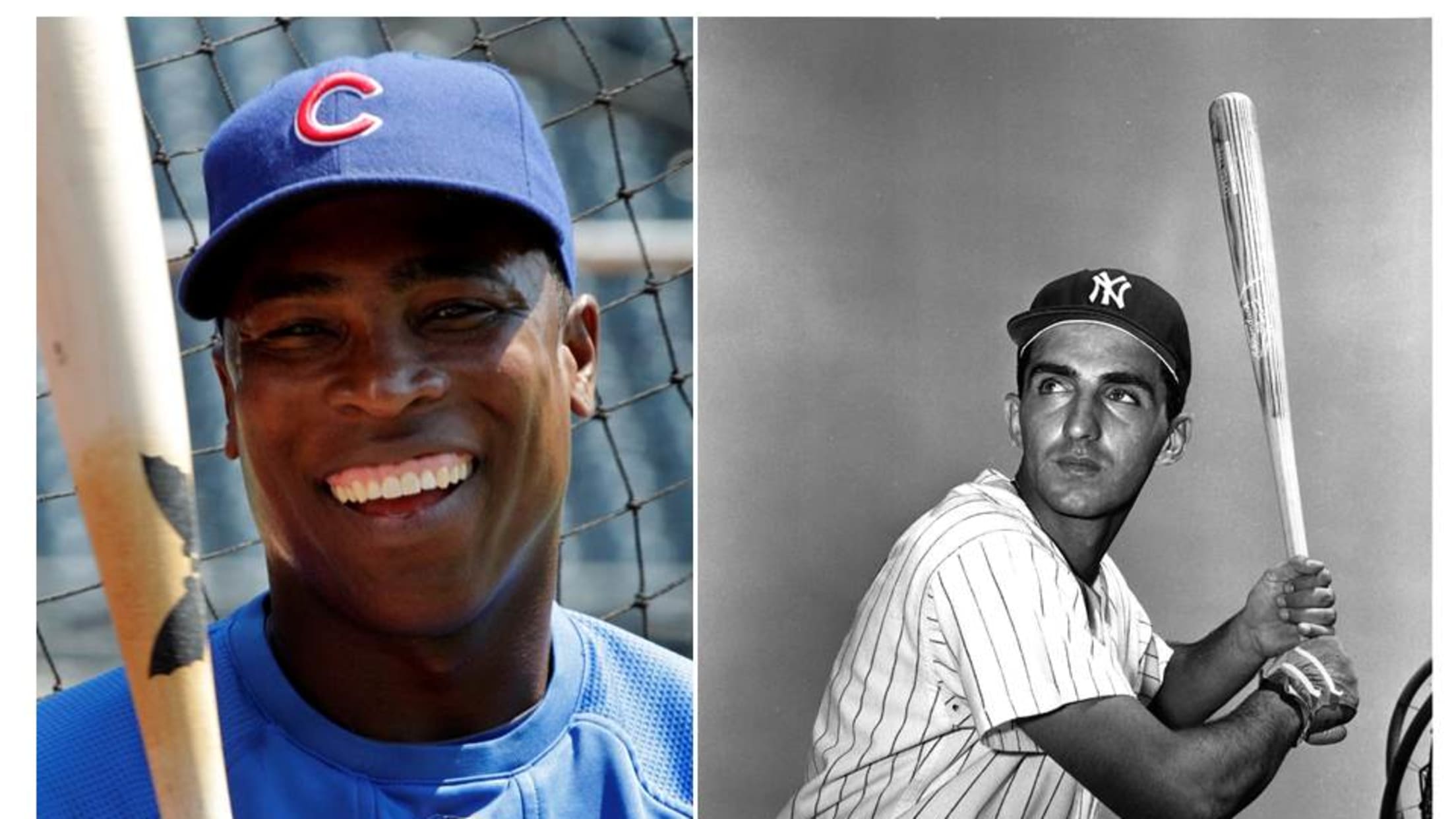 Two of the oldest and most iconic teams will square off this weekend as the Yankees travel to Wrigley Field for a three-game series against the Cubs. Though the Yankees have dominated the series, winning 17 of the 21 games the two have ever played -- including sweeps in the 1932 and 1938 World Series -- the Cubs are a different breed this year. After all, this is the only time the two teams have played each other when the Cubs were coming off a World Series title. Both squads are also currently in first place.
In recognition of the historic matchup, we put together a starting lineup of players that have played for both teams. Let us know some of your favorites in the comments.
C Joe Girardi
One of two people we'll see take part in the weekend series, Girardi nearly bookended his career with the Cubs were it not for a 26 plate-appearance stint with the Cardinals in 2003. Originally drafted by Chicago in 1986, he made his debut with the team in 1989. Known more for his defense and ability to work with pitchers, Girardi's real breakout came with the Yankees where he was part of three World Series Champion teams.
Returning to the Cubs, Girardi would make his lone All-Star appearance as a member of the team in 2000.
1B Frank Chance
Part of the fabled Tinkers-to-Evers-to-Chance trio, Chance was perhaps his era's Joey Votto as he finished his career with a .394 on-base percentage. What he didn't end his career as was a Cub. The first baseman was selected off waivers before the 1913 season. He would not make much of an impact with the then-Highlanders. He appeared in just 13 games over the next two seasons, going 3-for-24 in that time.
2B Alfonso Soriano
Arguably the best player on this list -- at least if you don't worry about defense. Soriano was pure excitement at the plate. That's in part because of his power/speed combo -- coming a home run shy of a 40/40 year in his sophomore season -- and in part because he had no desire to take pitches.
Soriano totaled a combined 302 home runs and 200 stolen bases with the Yankees and Cubs.
SS Starlin Castro
Castro, another person we'll see this weekend, had an unreal start to his MLB career with the Cubs. He finished fifth in the NL Rookie of the Year vote in 2010, made the All-Star team twice in his second and third seasons and became the youngest player in franchise history (21) to have 200 hits in 2011. He led the league in that category that year with 207.
In the winter of 2015, Castro was traded to the Yankees and is off to another phenomenal start this year -- slashing at a .362/.402/.543 clip with five homers. He's even launching game-tying dingers from his knees.
3B Miguel Cairo
You remember Miguel Cairo, right? The Yankees sure do.
The utilityman played all over the diamond for New York and was a clutch role player during his three seasons in the Bronx. He's also one of the few Cubs/Yanks that can hold down the hot corner. Cairo had two stints in Chicago, one as a 23-year-old in which he played in just 16 games and another at the age of 27 in '01 when he batted .285 in 66 games.
LF Glenallen Hill
I mean, how can you not have Glenallen Hill on this team?
That rocket was from 2000 -- when Hill played on both the Cubs AND the Yankees. He hit 27 big flies and compiled a .600 slugging percentage -- winning a World Series ring with New York. The arachnophobic-turned-spider-enthusiast also played for the Cubs from 1993-94, averaging 10 homers a year and posting a 1.157 OPS in '93.
CF Joe Pepitone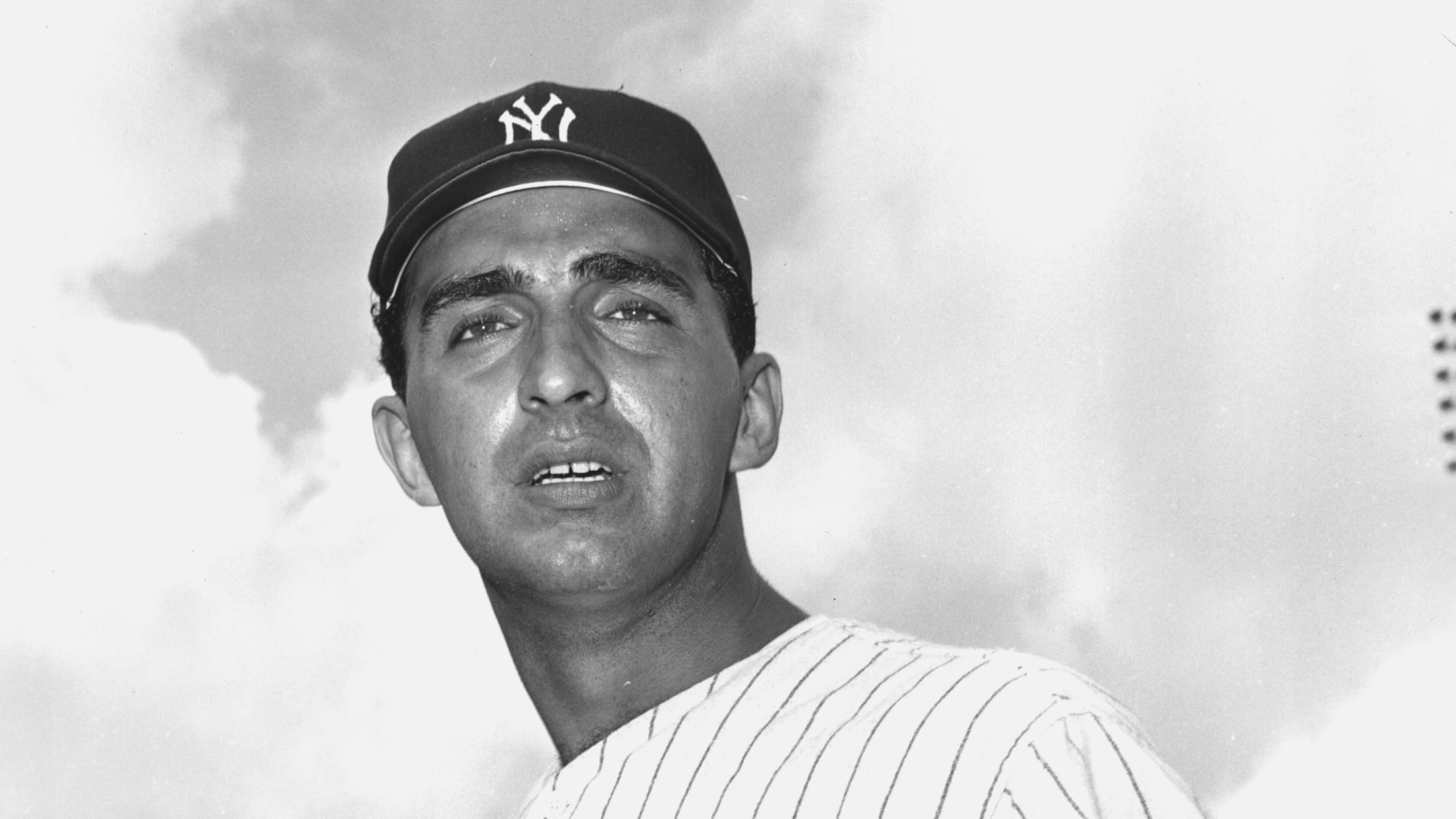 Pepitone was a star player for the Yankees during the early 1960s -- tallying 967 hits, 166 homers, three All-Star appearances and three Gold Gloves in eight seasons. He joined the Cubs in 1970 and spent four years there, enjoying one of the best campaigns of his career in '71 with a 122 OPS+. Pepitone is also the only player on this list who's been given shoutouts on multiple hit TV shows.
RF Bobby Murcer
Murcer spent all but two seasons on the Yankees (13) or Cubs (3). From 1971-74 on the Yanks, Murcer made the All-Star team five times and finished in the top 10 of the MVP vote on three occasions. He also had one of the more emotional walk-offs in team history (check out the clip above), hitting a game-winner the day after giving a eulogy for teammate Thurman Munson.
The outfielder later averaged 17 homers and 136 hits per season with the Cubs from 1977-79, before rejoining the Yankees for the final 4 1/2 years of his career.
SP Kerry Wood
Hippo Vaughn and Clark Griffith were both very good pitchers for the Yankees and Cubs, but they also pitched in the late 19th century/early 20th century. We wanted to go a little more modern with this one. We wanted this guy on the mound:
The fireballing phenom hurled baseballs for 12 years in Chicago, posting 80 wins, a 3.67 ERA and 10.3 K/9 ratio. He was Rookie of the Year in 1998 -- piling up a ridiculous 233 strikeouts and league-leading 12.6 K/9 rate. Although his stint with the Yankees was brief at just 24 games, it was memorable. Wood, a reliever at that point, notched a 0.69 ERA and 1.231 WHIP out of the 'pen. He even shut down rallies with more than just his fastball in October:
RP Goose Gossage
When there's a Hall of Fame closer available, it's best to use him. Gossage tallied 150 saves for the Yanks from 1978-83, all while posting a miniscule 2.10 ERA. He was instrumental in helping them win a World Series that first year.
Goose's time with the North Siders was short (just one season in '88), but he did record 13 saves -- including No. 300 called by the inimitable Harry Caray: