Oh, it's just Aaron Judge casually playing catch with a fan before a game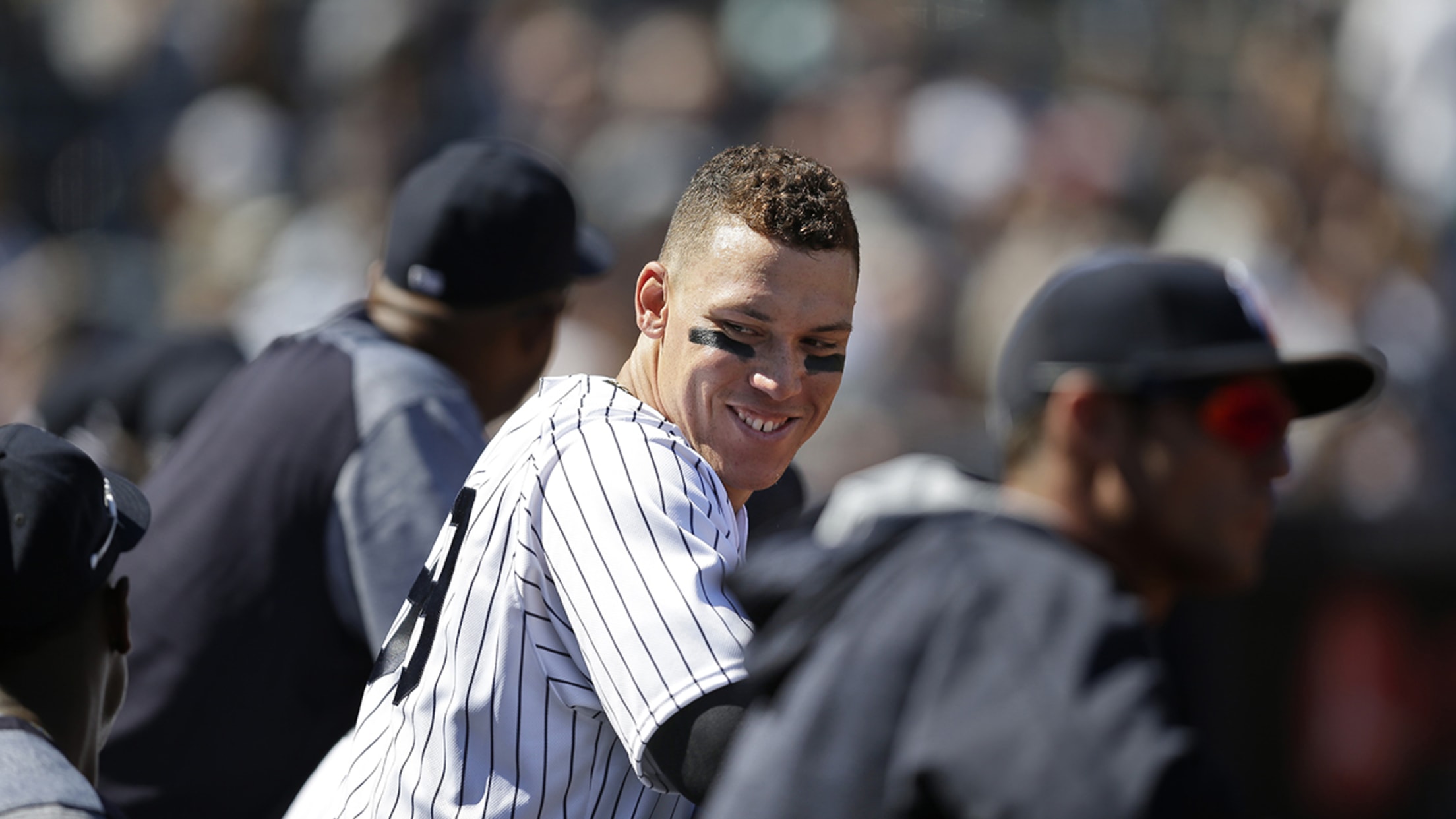 New York Yankees' Aaron Judge in the dugout during the fifth inning of the baseball game against the Tampa Bay Rays at Yankee Stadium, Monday, April 10, 2017, in New York. (AP Photo/Seth Wenig) (Seth Wenig/AP)
You never know what will happen if you show up to a baseball game early. Maybe you'll beat the rush for toasted grasshoppers, but maybe you'll be lucky enough to play catch with your favorite player.
Think the second half of that sentence seems way more unlikely than the first? Well, think again. All over the country, fortunate fans have been tossing the ball back and forth with big-leaguers. You might expect it to happen at Spring Training, but the Mets' Jerry Blevins and the Indians' Shawn Armstrong both like to warm up with fans before regular-season games.
Aaron Judge is the latest player to join the trend, playing catch with a fan before Wednesday's game against the Rays:
Nothing beats having a catch with @TheJudge44 pic.twitter.com/EphWIBlm8F

— Yankee Stadium Tours (@YankeesTours) April 12, 2017
Wait … maybe Judge ­started the trend.
Aaron Judge just tossed a ball to a young kid in the stands, then asked if he wanted to play catch. Threw back and forth maybe a dozen times

— Chad Jennings (@chadjennings22) March 9, 2016
Yes, that tweet is from 2016, which means Judge is truly a trendsetter.
Teams in this article:
Players in this article: