Prepare to be jealous: Aaron Judge and a young fan played catch before a game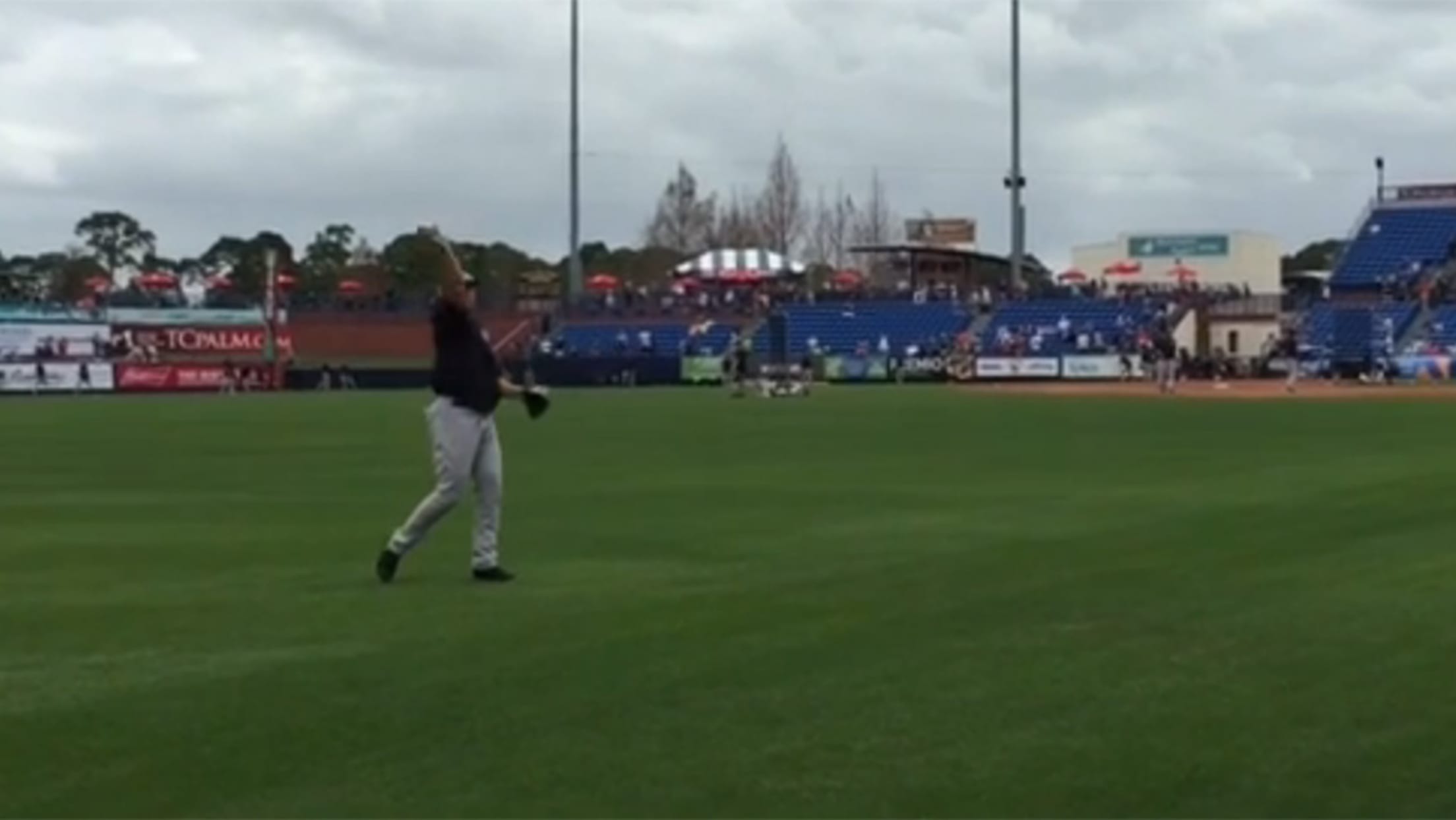 Dream fan scenarios when attending an MLB game:
1. Being selected from the crowd as a last-minute pinch-hitter
2. Catching a walk-off home run
3. Meeting a player before the game
Ahead of Wednesday's Yankees-Mets Spring Training matchup, one young fan named Jayden checked off No. 3 when he not only met Yankees No. 2 prospect Aaron Judge, but played catch with him.
Aaron Judge just tossed a ball to a young kid in the stands, then asked if he wanted to play catch. Threw back and forth maybe a dozen times

— Chad Jennings (@chadjennings22) March 9, 2016
Yes. Played catch, with a professional baseball player, at a game. Spring Training or not, that's dream-making right there. Judge threw from the field, Jayden from the left-field stands -- it didn't look like a bad workout for the pro, either.
Check it out, via The Journal News:

So, who else is really jealous right now?
Teams in this article:
Players in this article: