A trip back in time to the Bartolo Colon no-hitter you never knew about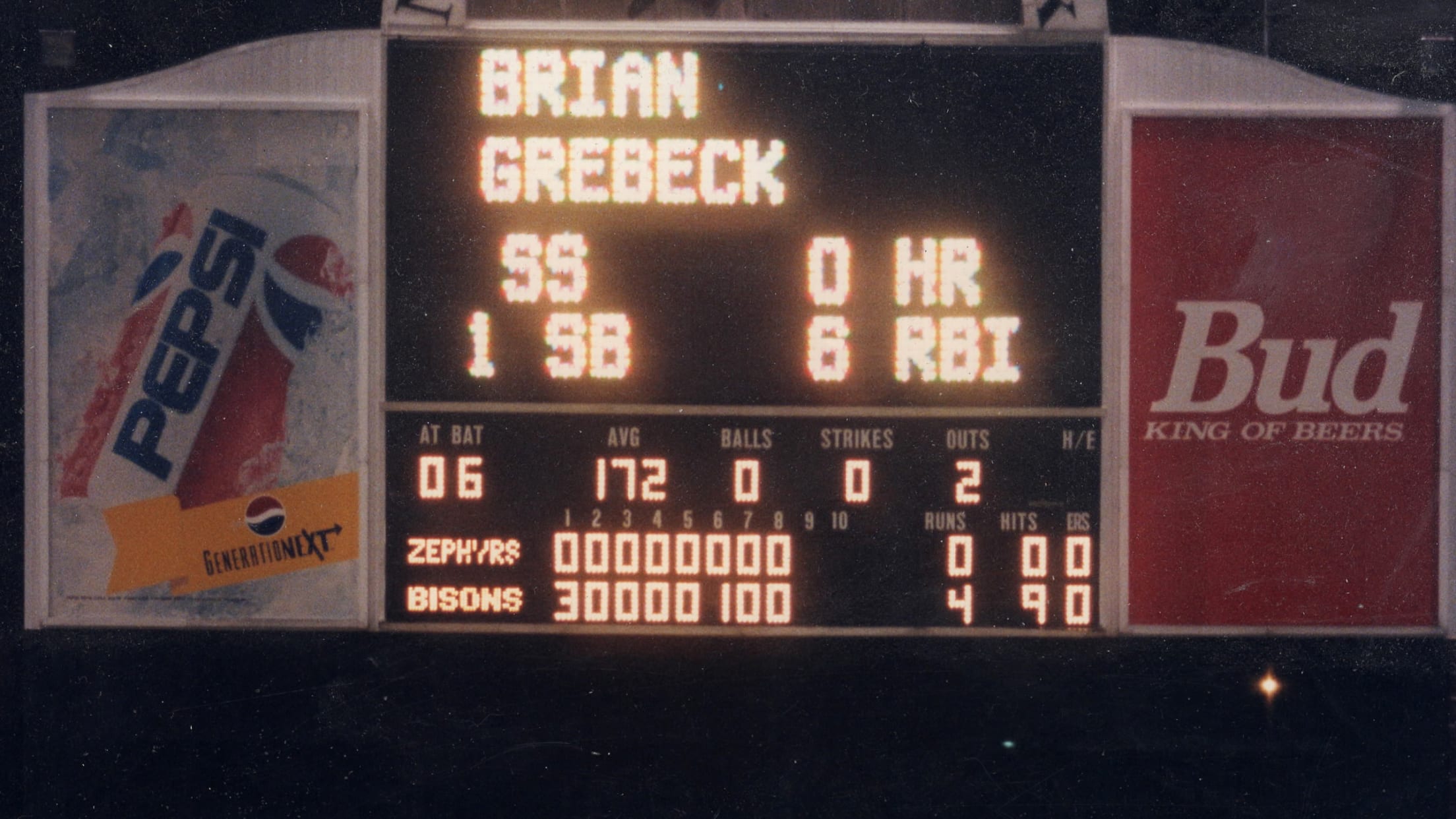 It was June 20, 1997. A movie ticket was $4.59, the first Harry Potter book was still brand new and yes, Bartolo Colon was slinging fastballs off a professional baseball mound.
Of course, he was throwing harder at that point -- the live, high-90s arm was the primary reason the Cleveland Indians signed the Dominican pitcher in 1993 out of the mountainous, farming town of Altamira. One scout in 1995 jotted four simple words in his notebook and nothing else: "Best FB I've seen."
But after a few so-so starts with the big club during his rookie year in '97, the 24-year-old Colon found himself back in Triple-A with the Buffalo Bisons on the night of June 20. Colon would be facing off against the New Orleans Zephyrs, an affiliate of the Astros at the time (they're now known as the Baby Cakes and a Marlins Minor League squad).
The Zephyrs had plenty of future big league talent on and off their roster that year -- including Derek Bell, Bobby Abreu and Melvin Mora. But only a couple with any future meaningful MLB time were in in the lineup that night: 21-year-old uber prospect Richard Hidalgo and jack of all trades super Yankees utilityman Russ Johnson.
Because it was 21 years ago, everyone also looked pretty different, including Bartolo: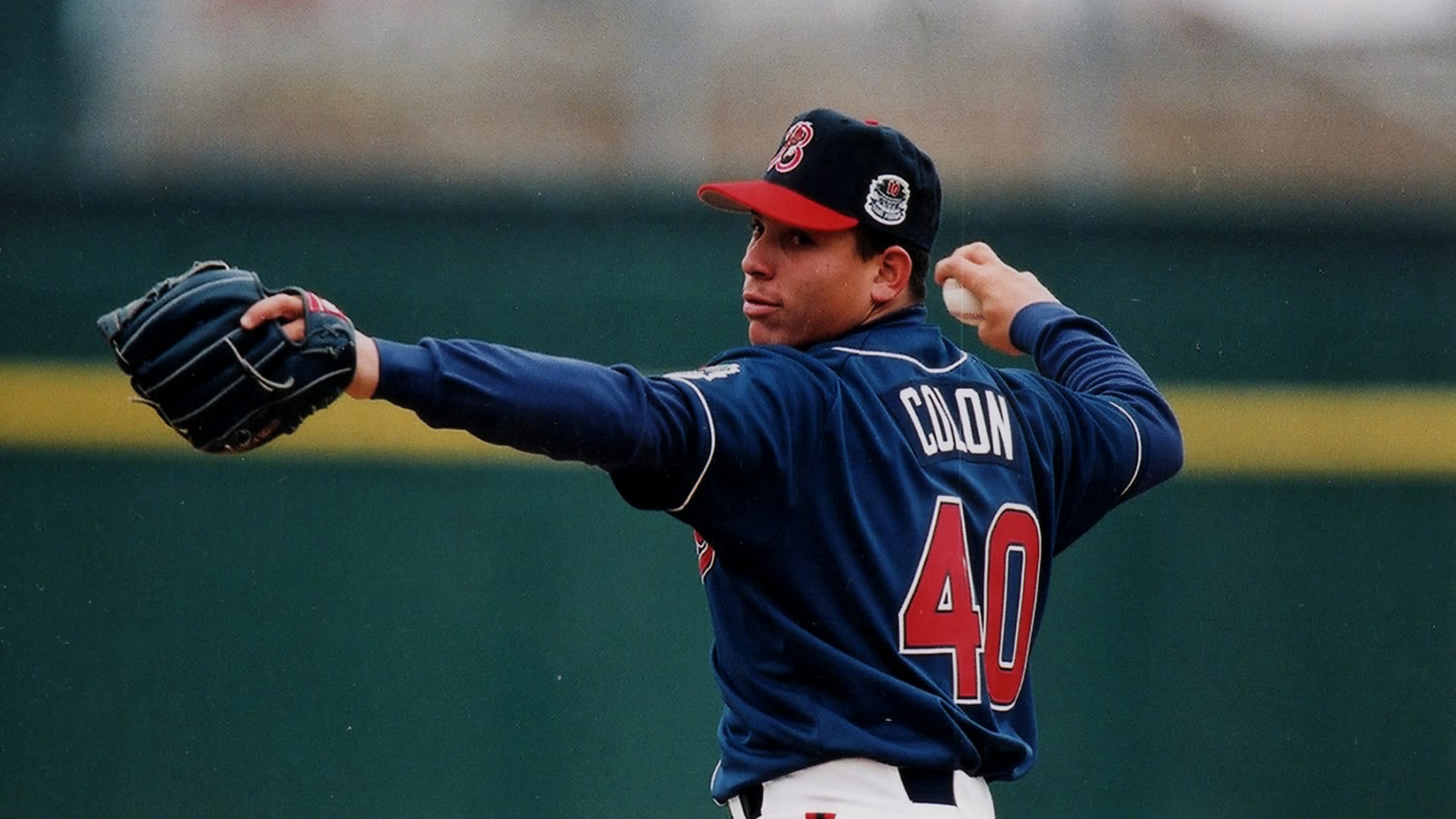 Pete Weber, Bisons TV announcer at the time and current Nashville Predators play-by-play man, raved to MLB.com about the mystique of Colon's arm:
"There was a lot of hype about his arm. He had pitched with Buffalo a bit before and he was blowing people away. The question was: Was he going to be a starter or a reliever? This game helped answer that question."
Jim Rosenhaus, current Indians radio broadcaster and Bisons radio broadcaster at the time, remembered that Colon's reputation preceded him:
"He was a big-time prospect. Had a great arm. We knew that he had a chance to be really good. Always a high-strikeout game or potential for something special."
Something special was indeed in store for the crowd of 15,496 at North AmeriCare Park -- a feat the home crowd had never seen its pitcher accomplish in 45 years of the stadium's existence. Colon got the first batter out, then walked Johnson -- who was thrown out at second trying to steal by future journeyman backup catcher Einar Diaz.
And then, well, Bart retired 25 straight.
No more walks, eight strikeouts, 112 pitches and the first and only no-hitter in a pro career spanning what's seemed like centuries. Watch the final out below:
Oh, who was that running over to congratulate Colon?
Yes, Richie Sexson. The original Big Sexy. Sexson hit a two-run homer in the first inning to help back his starter. Enrique Wilson, future Pedro Martinez confounder, was the man who handled the final out in short right field.
Hidalgo apparently hit a long fly ball to left that was caught and the Bisons' Les Norman -- who played two years for the Royals -- made a highlight-reel worthy grab in center to preserve the gem. Check out the rest of the box score, which inlcuded current D-backs manager Torey Lovullo:


Sexson talked to The Buffalo News postgame about the moment:
"I was more excited for Bartolo than anything else. I was feeling chills."
While Colon, similar to 45-year-old Colon, had the steadiest heartbeat of them all -- not feeling any stress until the weirdest possible moment.
"Colon seemed calm and relaxed the entire game. Speaking through an interpreter, pitcher Roland DeLaMaza, he said, 'I was really nervous after the last out was made.'"
The stadium crowd were also large and loud that night, as Buffalo was celebrating its 10-millionith paid admission. There were huge tailgates in the parking lot pregame and the murmurs and intensity and imbibing of beverages only grew as the drama built. Weber remembered the atmosphere well:
"There were people that were very superstitious. Longtime scout Cy Williams refused to go to the bathroom. Fans were that way, too. They used the restroom when the Bisons batted, but made sure they were there to see Bartolo Colon pitch."
Weber said it was No. 3 on his all-time list of games-called. Rosenhaus ranks it up there too, but there's some stiff competition at the top:
"Game 7 of 2016 World Series, doesn't top that," he said with a laugh." Buffalo is special, though - it was a beautiful Friday night in the summer. Fans partying beforehand -- cheap beer. Place was lively. People appreciate good baseball. That was as good as a good Major League game."
The no-hitter came in Colon's 60th professional appearance (Weber believed it to be the youngster's first complete game in North America). Colon was called up to the Indians in early July and started 11 games the rest of the season -- going 5-8 with a 5.21 ERA.
The 21-year veteran has pitched in nearly 600 games with 11 different franchises across two countries since -- passing D.R.'s all-time wins leader Juan Marichal with victory No. 244 this week. But, although he's come close, he's never repeated the no-no magic from that hot evening in Buffalo so many years ago.
Teams in this article:
Players in this article: