A young Cubs fan proposed to Kris Bryant, and it was the most precious thing you will ever see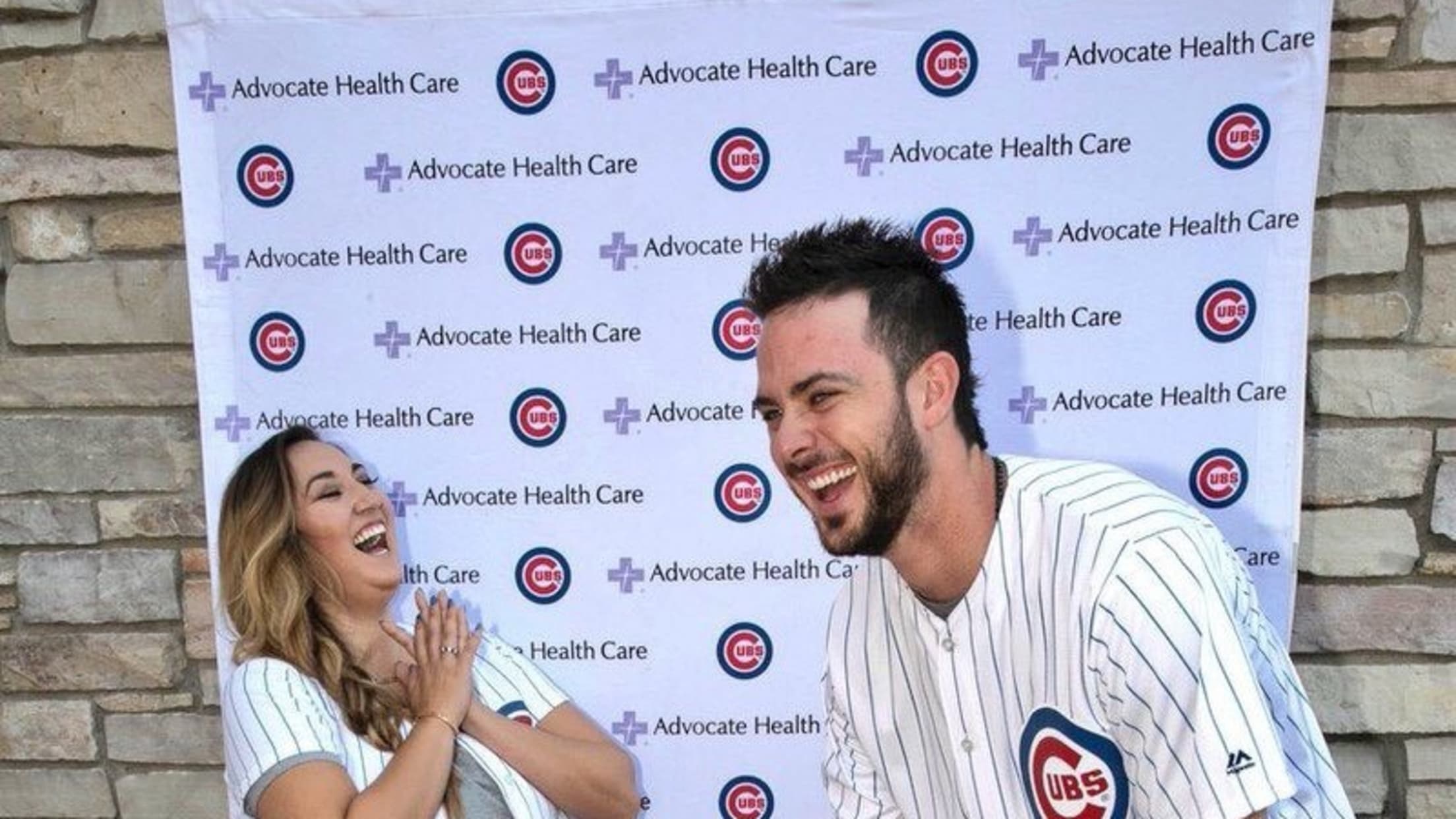 Here at Cut4, we love witnessing life-long dreams come true. We've told the story of a couple whose love for baseball cards actually saved a life, and who could forget the time a Little Leaguer fulfilled his dream of recording the final out of the season.
Recently, a young Cubs fan fulfilled her (and many others') dream of proposing to Kris Bryant during a visit with Advocate Health Care.
One patient dug up the courage to propose to @KrisBryant_23 this morning... right in front of @Jess__bryant! Watch his response 💍. @Cubs pic.twitter.com/2Ev6bfNtyE

— Advocate Health Care (@advocatehealth) August 16, 2017
Not only did she have the courage to pop the question, but she asked for his hand in front of Bryant's wife Jessica. The two married during the offseason, so naturally the 2016 NL MVP had to tell the young fan to check with her first.
"You have to ask her," Bryant laughs, pointing to Jessica who had an infectious smile on her face. By the looks of it, she didn't seem to mind the display.
The patient used her manners and asked "please," so Bryant ultimately gave in as the crowd cheered.
Jess has some competition with this proposal!! Thank you all for letting us hangout and for signing my cleats! pic.twitter.com/hJ6pKALlIs

— Kris Bryant (@KrisBryant_23) August 16, 2017
It was an awesome display of one of Bryant's fans and we appreciate the valor she had to ask the nerve-wracking question.
Teams in this article:
Players in this article: