Javier Baez hit a home run that was so high up, Aaron Hicks lost the ball in the night sky
When Javier Báez makes contact, special things happen. That was certainly the case during the Yankees-Cubs twilight matchup on Sunday night.
Facing Luis Severino in the bottom of the third inning, and just moments after taking a painful foul ball off his foot, the Cubs' infielder smashed an atmosphere-scraping home run at 104.5 mph that topped out at 143 feet in the air.
Javier Baez with an absolute moon shot. 104.5 MPH at a 39 degree launch angle... Max height 143ft.

— Daren Willman (@darenw) May 8, 2017
Sure enough, from the moment it left the bat, Aaron Hicks had no idea where the ball was. Left standing with his arms outstretched -- seeming to ask "Are you there, God? It's me, Aaron" -- the ball simply floated over his head and into the stands.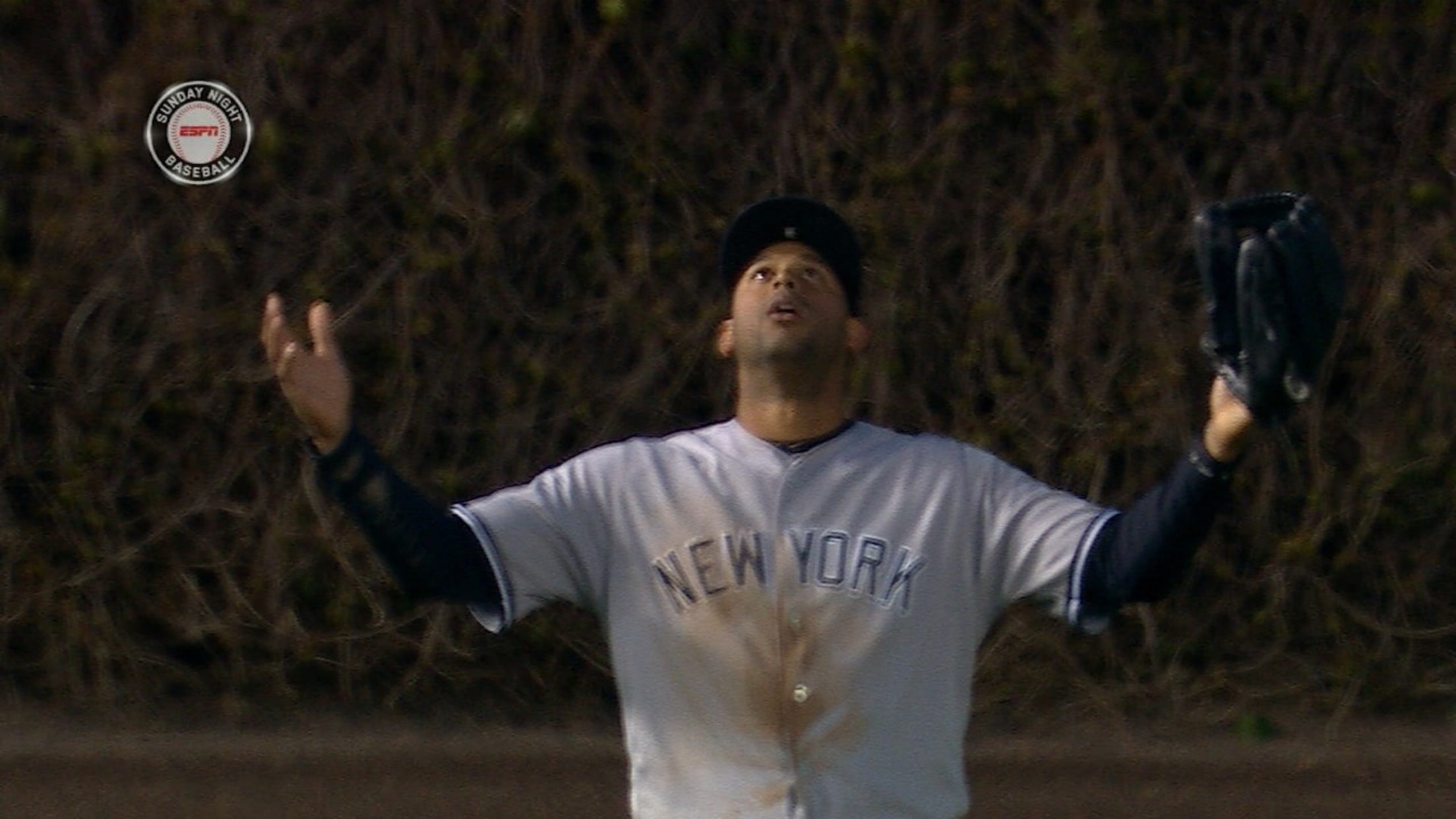 For those curious, here's the landing spot compared to Hicks' area of general confusion: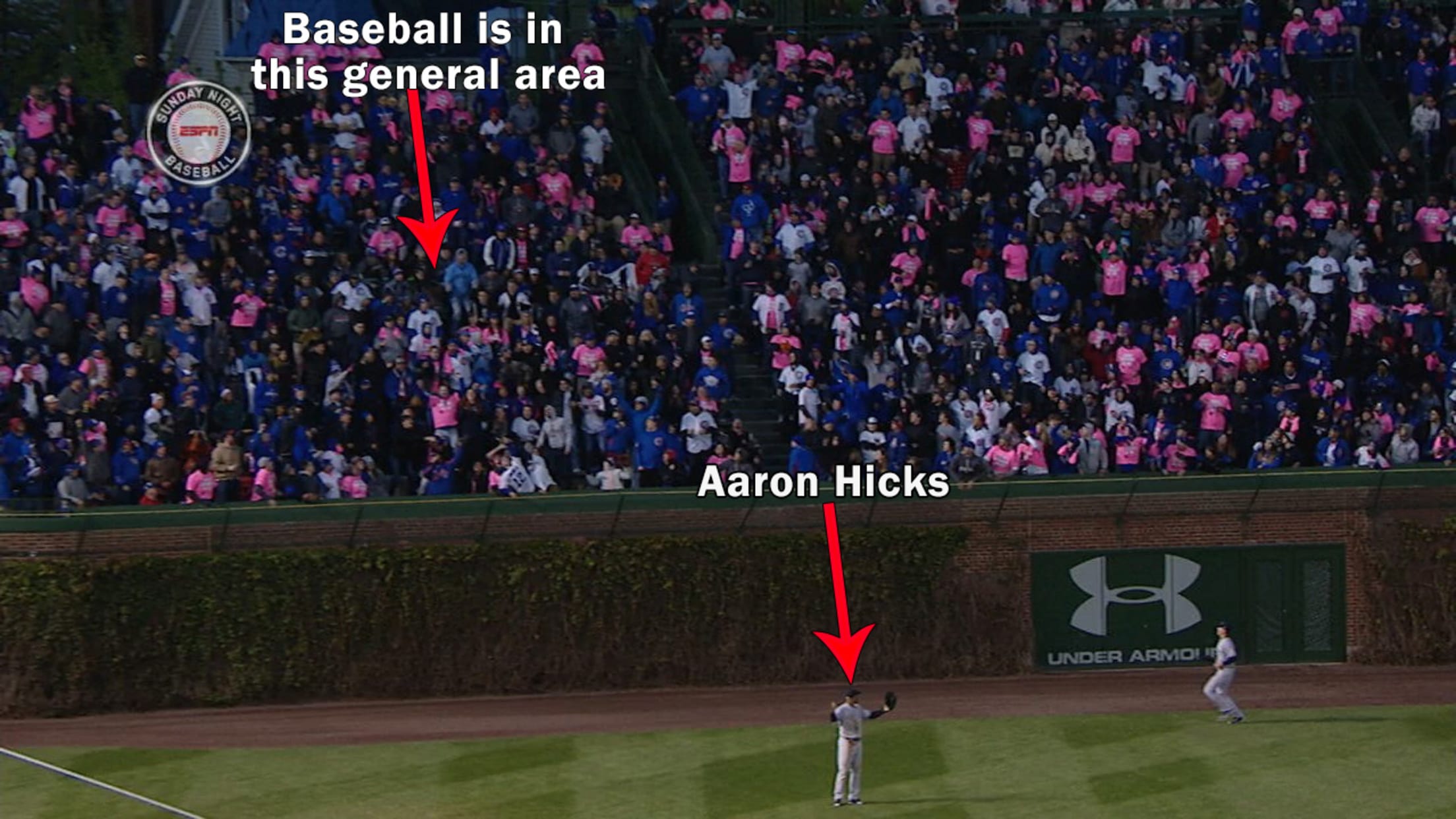 George Springer certainly knows the pain:
Unfortunately for Hicks, his pain didn't end there. Kyle Schwarber next lined a ball that just evaded Hicks' grasp and landed at the wall. As any Little Leaguer knows: If you struggle on one play, you're definitely going to have another one hit to you next.
At least Hicks only had to deal with losing a home run in the night sky, and wasn't besieged with an alien attack like Bernard Gilkey was in "Men in Black."
Luckily, Hicks got revenge on the Cubs, scoring the game-winning run in his team's wild, 18-inning, 5-4 victory.
Teams in this article:
Players in this article: