Aaron Judge and Clint Frazier started for the Yankees five years after their pre-Draft tour of NYC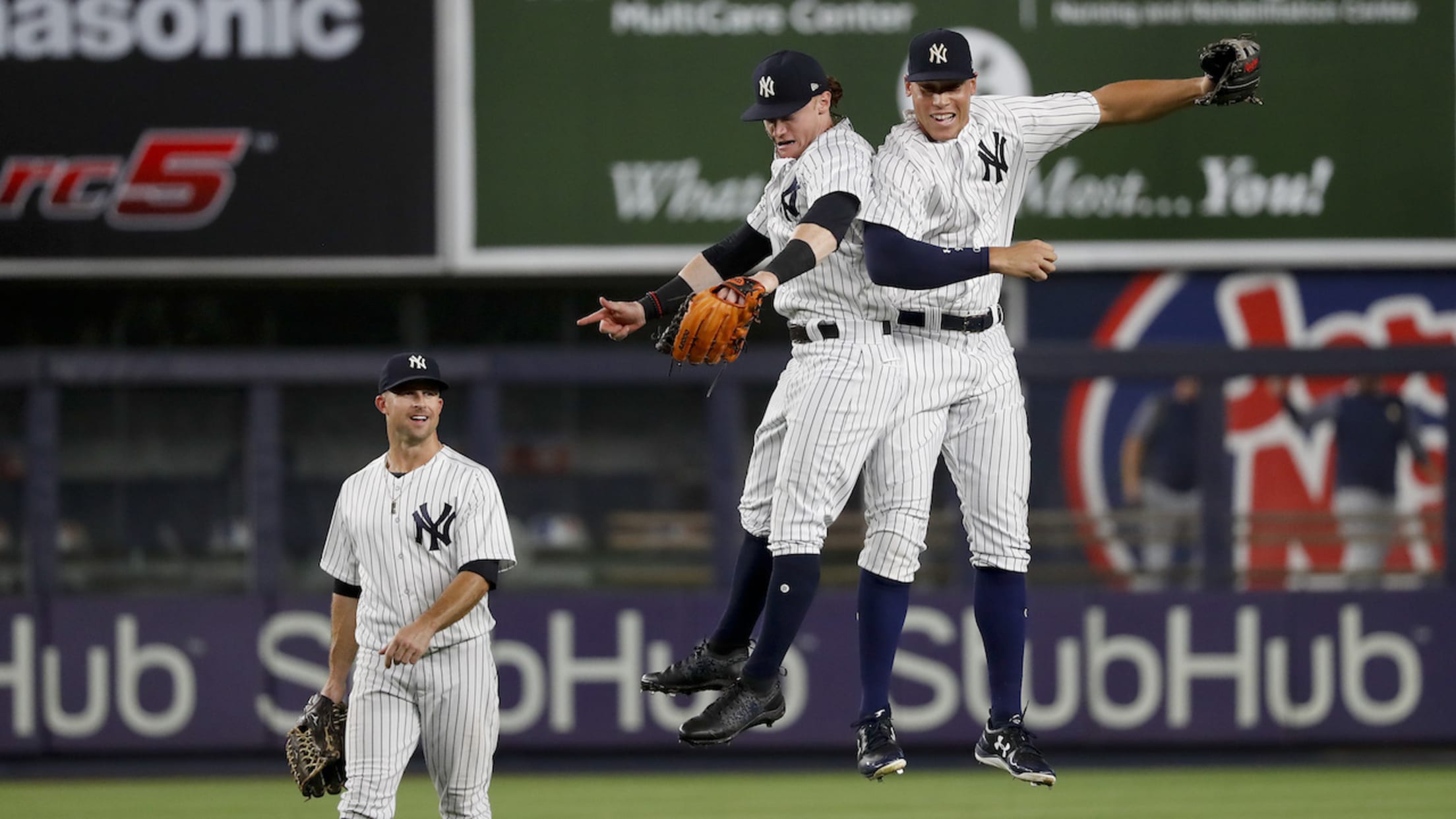 New York Yankees' Clint Frazier, center, and Aaron Judge celebrate as Brett Gardner watches after the Yankees defeated the Tampa Bay Rays 6-1 in a baseball game, Friday, July 28, 2017, in New York. (AP Photo/Julie Jacobson) (Julie Jacobson/AP)
The MLB Draft is a time to dream. That flamethrowing prep arm you took in the top 10? Maybe he'll be your Max Scherzer one day. That polished college bat? Everything breaks right, and he could sit in the middle of your lineup for a decade. For one night, at least, fans of all 30 teams can sit back and imagine what might be -- and if you'd like proof, just look at the Yankee lineup during Monday's 7-4 win over the Tigers in Detroit.
Aaron Judge hit second, while Clint Frazier -- who has put up a 1.002 OPS in Triple-A -- was called up prior to the game and hit seventh. But five years ago, they weren't the reigning AL Rookie of the Year and a former top-15 prospect, respectively. They were just two kids taking in Yankee Stadium on a pre-Draft tour:
Frazier and Judge were part of a group of MLB Draft hopefuls that got to go behind the scenes in the Bronx, from Monument Park ...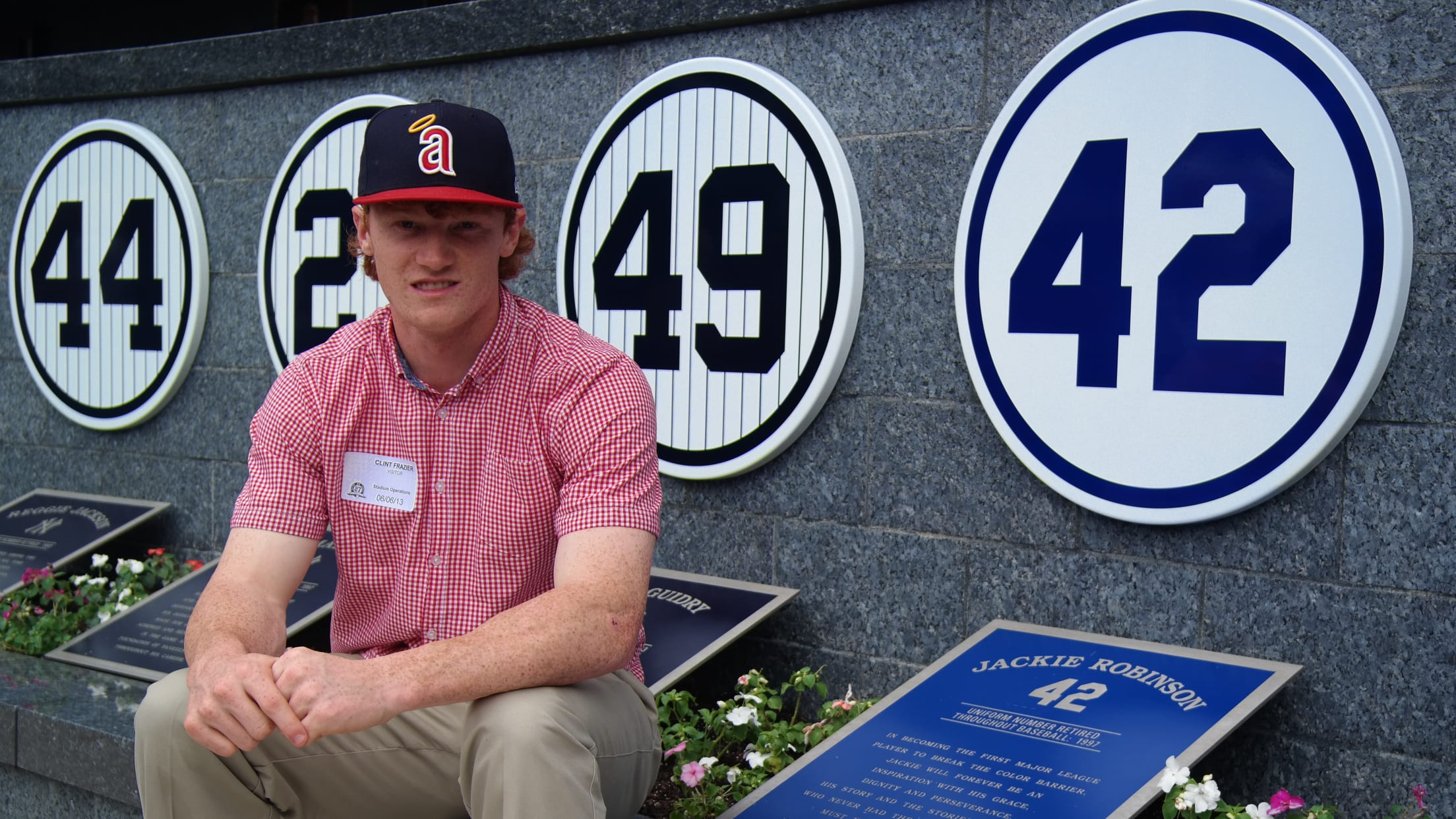 ... to the Jumbotron in center field:
And now, all these years later, they're making their mark on the big league club -- even if Frazier arrived in the Yankees organization by trade. Who might be next? You'll have to tune in to MLB Network (or stream on MLB.com) at 7 p.m. ET to find out.
Teams in this article:
Players in this article: